2019 BMW Z4 Test Drive Review – Top Down Motoring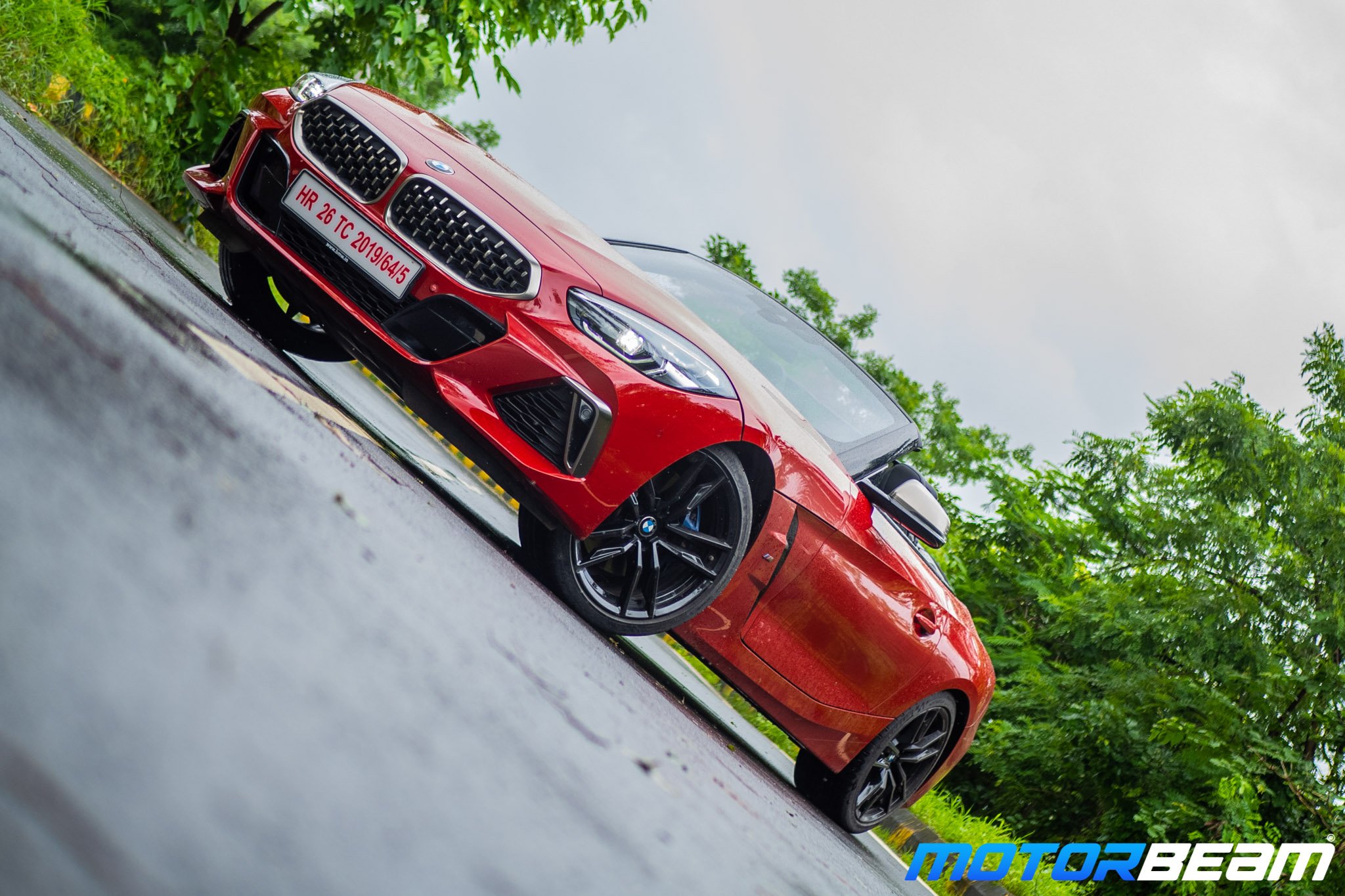 2019 BMW Z4 Review
Car Tested: 2019 BMW Z4 M40i; Road Test No. 1124; Test Location: Mumbai
Price OTR Mumbai: Rs. 99,05,220/-
The BMW Z4 blends the attractive two-door convertible shape with outstanding performance and dynamics
Sexy, driver-focussed two-door convertibles are every petrolhead's dream. The Indian market has a good range of convertibles but most of them are more practical, more touring-oriented drop-tops. BMW has stepped in to cater to the pursuits with the all-new Z4. This roadster claims to be more than just a pretty face. BMW wants to take on the competition head-on by offering an authentic driver's car. The Z4 is claiming big with performance and dynamics while retaining the easy to use character. But can a BMW roadster really work in India? We hit the very rainy roads of Mumbai to find out.
Motor Quest: BMW's Z range of cars started their life with the Z1 in 1989. Subsequently, BMW launched the Z3 and Z8 as its successors. The Z1, Z3 and Z8 had plenty of novelty value and engineering prowess. However, they failed to find the commercial success BMW was looking for. In 2002, BMW launched the first generation of the Z4 and it became a hit. The second-generation model was launched in 2009 and it found an impressive global audience. In 2010, it found its way to our shores and had been a part of BMW India's niche line-up for quite some time. The third-generation Z4 was globally unveiled late last year and it was developed in tandem with Toyota's iconic Supra. Both cars share the same platform and the same straight-six petrol engine. The new Z4 also loses the hardtop for a weight-efficient soft-top.
Exteriors – The Z4 is a BMW and yet not a BMW in its design. What we mean to say is, it has the traditional elements but BMW has made sure the Z4 does not end up looking like any other BMW. The kidney grille is wide and slick. The bumpers on our M-Sport model look muscular and domineering. We like the swept-back headlights and the pattern on the grille.
With the long bonnet, frameless doors and the soft-top, the Z4 looks very sexy
The long bonnet and stubby rear give it that unmistakable roadster silhouette. To save weight, BMW has ditched the hardtop for a soft top. In our opinion, the soft top adds a lot of character to the design. When lowered, you cannot help but notice the cuts and creases that brilliantly reflect light. And, how we admire the red shade on our car! Factor in the black wheels and taut rear design, the Z4 is going to attract a lot of eyeballs.