Ariel Atom Is Now Making A Motorcycle, Based On VFR1200F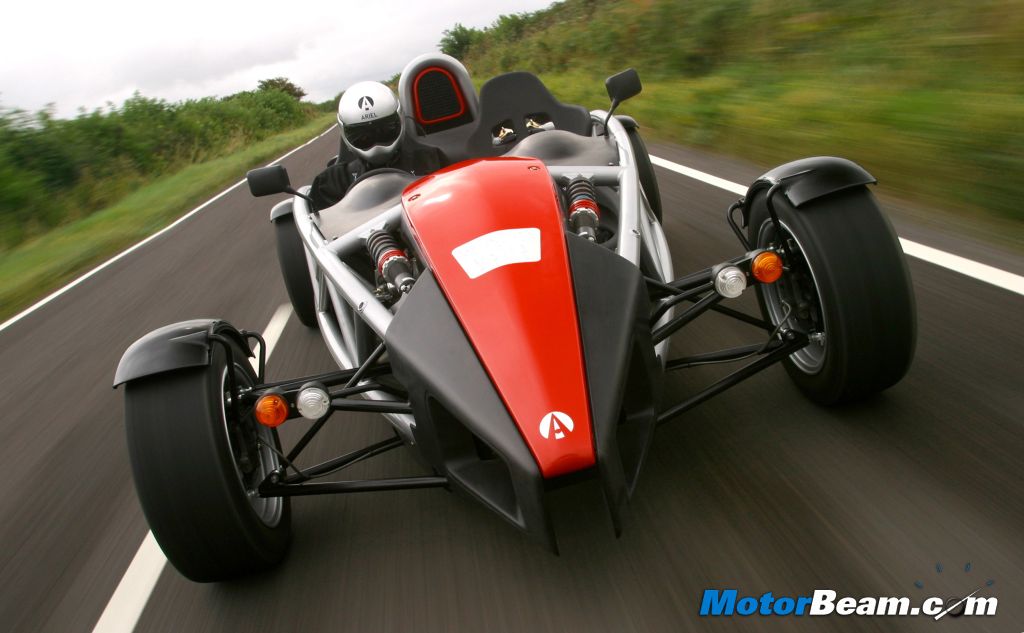 Ariel Atom is now ready to make a motorcycle. Ariel is known for its four-wheeled exoskeleton cars which is the next best thing after motorcycles. However, rumors of a Honda-powered motorcycle have been in the air since 2008. Ariel has being promising a bike since 2011 and later in 2012 too. Since then, Ariel has been mute until now. Ariel has confirmed that they are about to launch an all new Ariel motorcycle within a few weeks. Few people know that before Ariel was in the market for making stupid fast, tube frame track machines, it used to make motorcycles. Ariel did make motorcycles from 1902 through 1970 but the company was sold to BSA motorcycles and that was the end of it.
The new Ariel bike will be powered by a 1237cc, 76-degree V4 engine currently found in the Honda VFR1200F. The engine puts out 170 hp at 10,000 RPM and 128 Nm of torque in stock form, but since Ariel is as crazy as today's generation of kids, it is going to produce close to 200 BHP with similar torque output. The motorcycle is going to be special as the thing is going to be something like the MotoGP RCV4 Honda bike. Road going RCV4 has been long awaited and Honda is already building it very secretively since 2-3 years. However, it is the Honda V4 engine that everybody loves irrespective of it being on the MotoGP motorcycle or road going version of it. The V4 engine by Honda is one of sweetest motorcycle engines in the world.
Expect the motorcycle to be light weight and handle like a wet-dream. Ariel will keep the Pro Arm single-side swingarm possibly with the standard shaft drive as the VFR is a bit more of a sports-tourer and this bike is going to be a focused corner-carver. However, since that V4 engine is equipped with a dual clutch gearbox, Ariel is going to offer its bike in manual form, dropping the automatic. We think this is going to be the next best thing after the BMW S1000RR, Kawasaki Ninja ZX-10R or even better than these two popular speedsters.