Audi Plans To Open More Digital Showrooms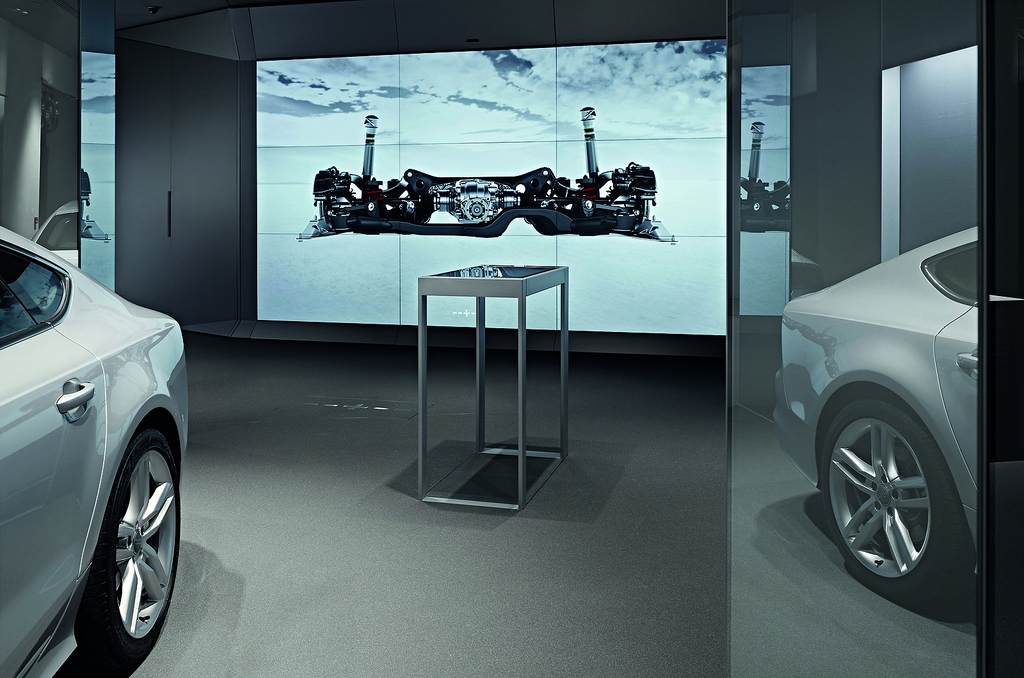 Audi has launched a completely new concept of a 'Digital Showroom' which it opened in Piccadilly, London, and now plans to open them all over the world. Audi UK said that after they opened the digital showroom there have been considerably higher sales of their cars at the showroom which has been opened just six months ago. The showroom provides the potential customers a chance to completely experience the vehicle and understand the technology before buying it.
The Digital Showroom has huge computer screens all over the showroom space and has an interactive software where the buyer can check out the whole range of Audi cars and actually see every aspect. The technology that goes into the drivetrain, body shell or their LED technology can be explained to the customer on the screens which is something Audi says is very important. The customers can actually see the car they have specified with all their customization, colors, interior trim, etc.
Within just six months since the opening of the showroom, Audi has recorded almost double the sales. Many customers who visit the showroom are not just from the surrounding area, but come from faraway places as well for the experience. 80 percent of the customers that bought cars from the showroom were first time Audi buyers and 80 percent of the buyers did not even take a test drive before booking the car. Audi said that the optional features and toys ordered by the customers from the Digital Showroom were much higher as compared to traditional showrooms.
The German luxury car maker said that now they plan to launch a smaller scale version of this Digital Showroom at most other showrooms. Audi will open many dedicated 'Digital Showrooms' in major cities all over the world. The first Digital Showroom to open will be at Beijing, China and by 2015 they will open 20 such showrooms globally.
Source – Autocar UK