Audi Q6 e-tron's Front End Revealed In Latest Spy Pic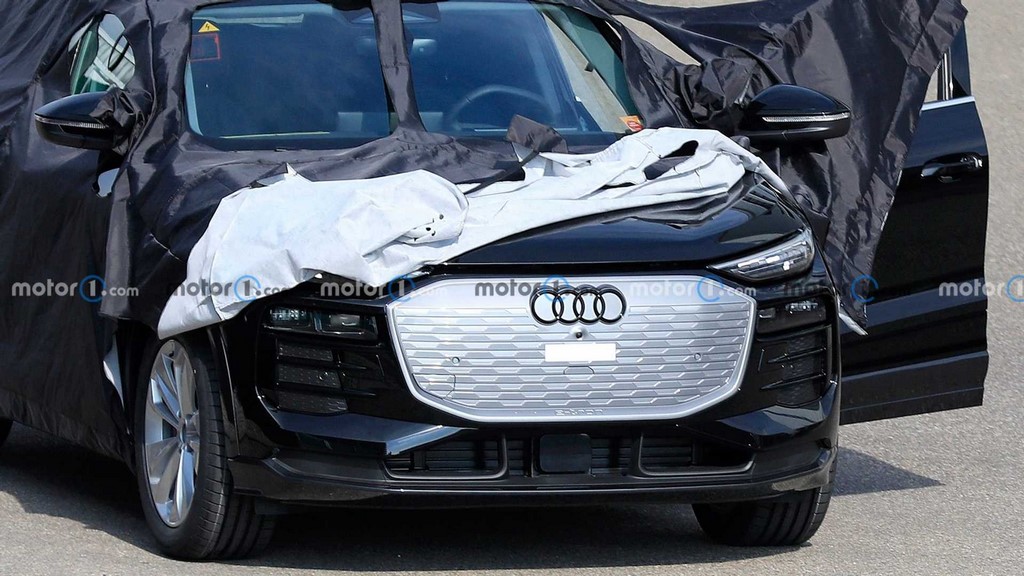 Development mules of the Audi Q6 e-tron have been repeatedly spied for over a year
The Audi Q6 e-tron has been spied yet again and this time, the battery-powered car's 'face' has been revealed in full. The electric vehicle (EV) will make its global debut this year.
The all-electric crossover comes with a silver-coloured blanked grille, which, to be frank, looks out of place on an electric car. The grille wears the Audi badge and also houses the front camera.
On either side of the grille sit the main lights of the Q6 e-tron and they sport a split setup. The DRLs sit on the top, while the twin headlight pods are present just below in the bumper.
Sadly, German marque is not done with adding fake vents to its cars and the recently spied Audi Q6 e-tron has some of them below the headlamps. Come on Audi, you can do better than that!
Below, there is an angular opening for the lower air intake that house the sensors for the upcoming electric car's various new age driver-assistance systems.
Unlike crossovers of today, the Q6 e-tron does not have a faux skid plate and instead has a small splitter. It also has regular sized rear-view mirrors instead of camera alternatives.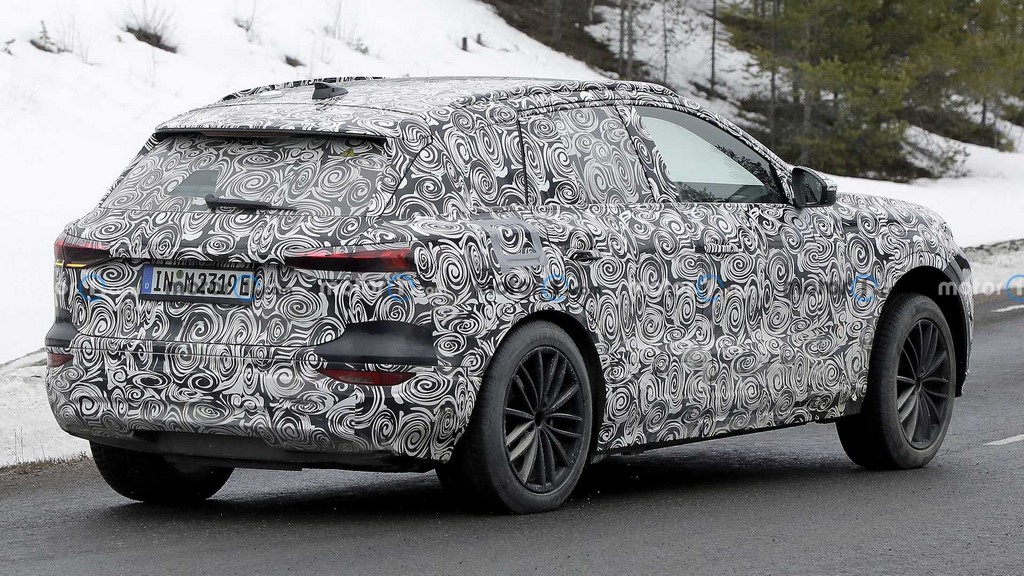 The development mule that was painted in black also had chrome trim on the beltline, while inside, it has a squarish steering wheel and a massive touchscreen positioned horizontally.
While the rear image of this particular mule is not available, previously seen development cars of the Q6 e-tron were seen sporting a full-width tail lamp setup.
Nothing else is known about the car for now, apart from the fact that it will come with a range of battery sizes and both single- and dual-motor forms, that an 'RS' variant is also in the making and that it will debut this year and go on sale globally in 2023.