Upcoming Audi Q6 SAC Rendered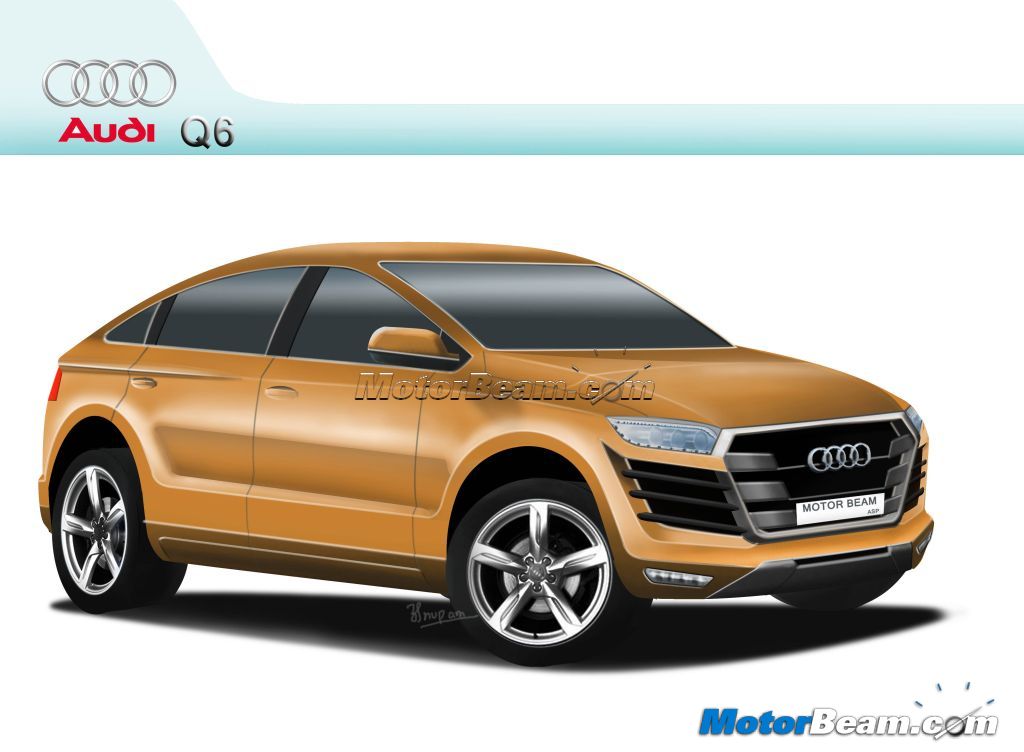 The Sports Activity Coupe (SAC) is showing increasing demand after BMW opened the segment with the launch of the X6 a few years back. The idea of a Coupe SUV seems to have struck the right chords with buyers and now both Mercedes-Benz and Audi are working on bringing their offerings to the market, to rival the BMW X6. While Mercedes will launch the MLC (ML-Class Coupe) soon, Audi's Q6 will not come before 2016, expected to be manufactured at the company's Spain facility.
The Audi Q6 will draw heavy inspiration from the Crosslane Concept, which will give direction to future Audi SUVs. Based on the next generation Q5, the Q6 will be priced at a premium over the Q5, appealing to a niche segment of buyers. The second generation Audi Q5 is due in 2015, the first gen model was launched in 2008. Naturally the Q6 will share underpinnings, interiors and powertrains with the Q5, which will help Audi in cost effective production.
The Audi Q6 might be late to the party, but the segment is currently not big enough to worry about lost volumes. The German automaker is also considering bringing out coupe versions of the Q3, but the price gap between the Q3 and Q5 is too narrow to fit in a new model between them. BMW recently unveiled the X4, which is the coupe version of the X3 SUV, thus we can expect Audi to follow suit with the launch of the Q4 sometime in the near future.