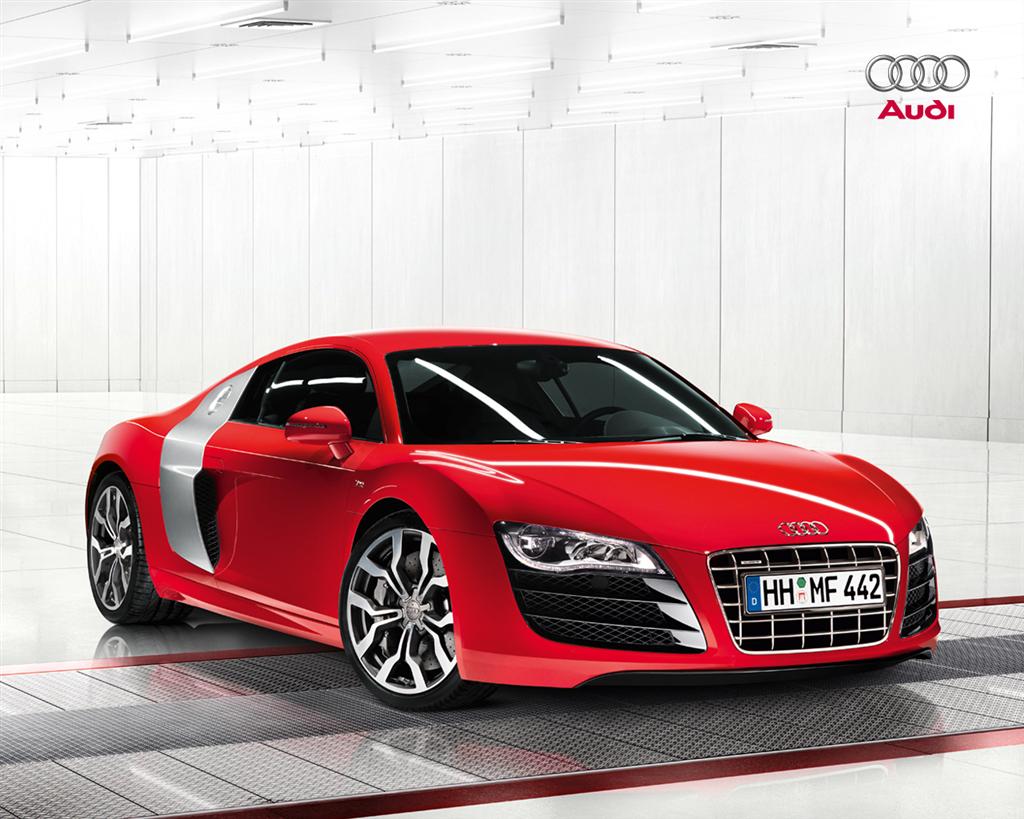 The world's fastest Audi R8 has just landed with a 5.2L V10 from the Lamborghini Gallardo LP560-4 giving it 528-hp. This V10 R8 goes from 0 to 60 mph in 3.9 seconds and attains a top speed of 196 mph. but this car isint cheap and costs $181,568 USD. Why would i buy a Audi for that much?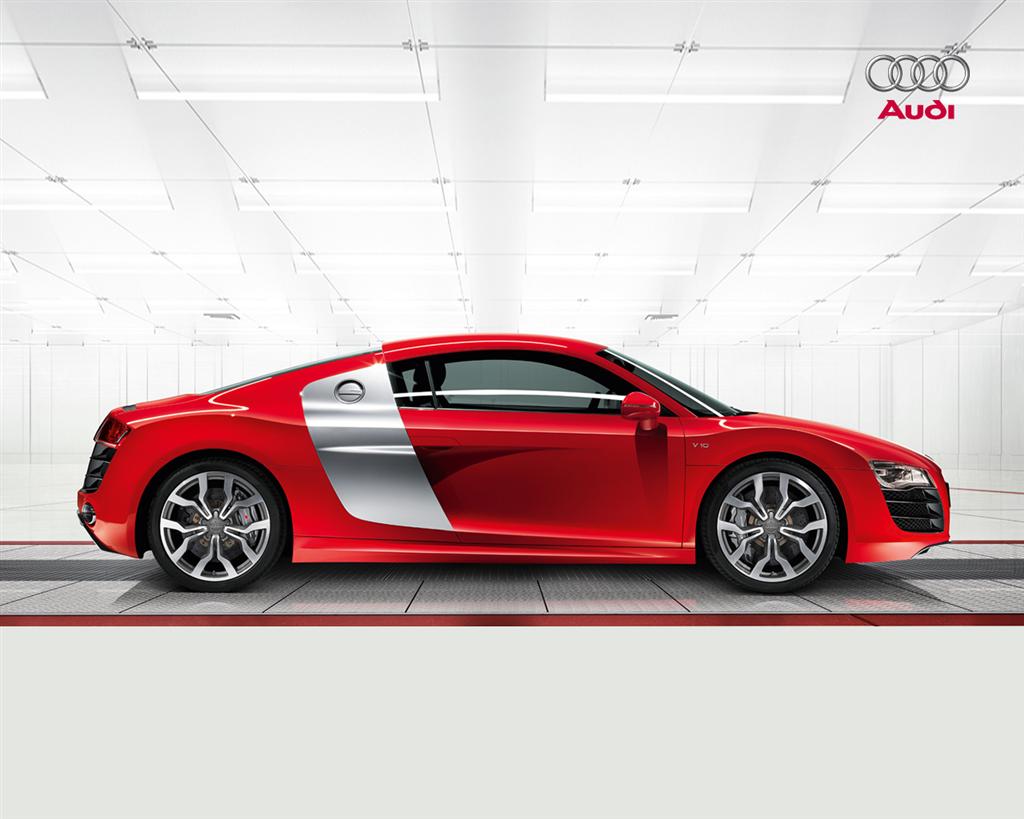 The Audi R8 V10 features new magnetic ride dampers as standard, a new rear diffuser to generate more downforce, twin-oval tailpipes, LED headlamps with daytime running lights, high-gloss black paint for the large air intakes in the front, and 19-inch alloy wheels. Ceramic brakes are optional along with a Bang and Olufsen stereo and Nappa leather.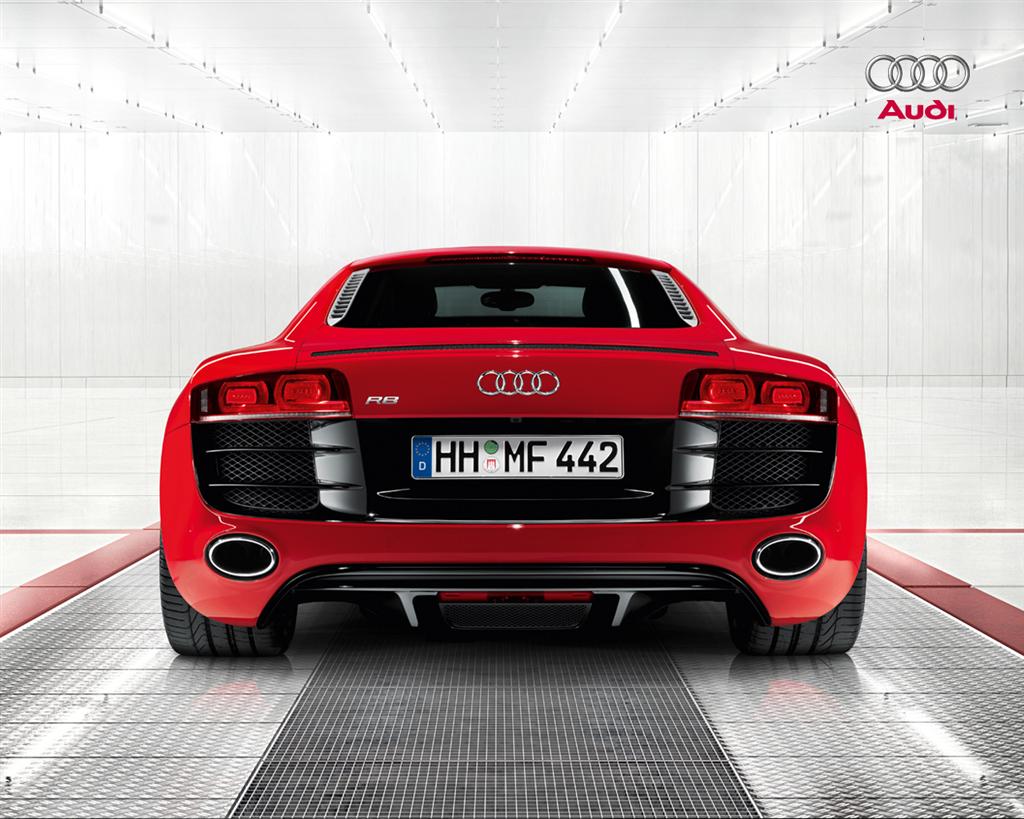 The Audi R8 V10 is mated to either a 6-speed manual or an R-tronic semi-auto that allows it to return an estimated fuel economy of 17 mpg.
This version of the R8 was initially going to have the same engine as the RS6, a 5.0 litre V10 TFSI engine. It was thought initially that this version of the engine, which produces 580 PS (572 hp/427 kW), was going to be fitted. However, the twin-turbo system overheated, and one prototype was destroyed at the Nürburgring.