Audi To Launch SQ5 In India In 2014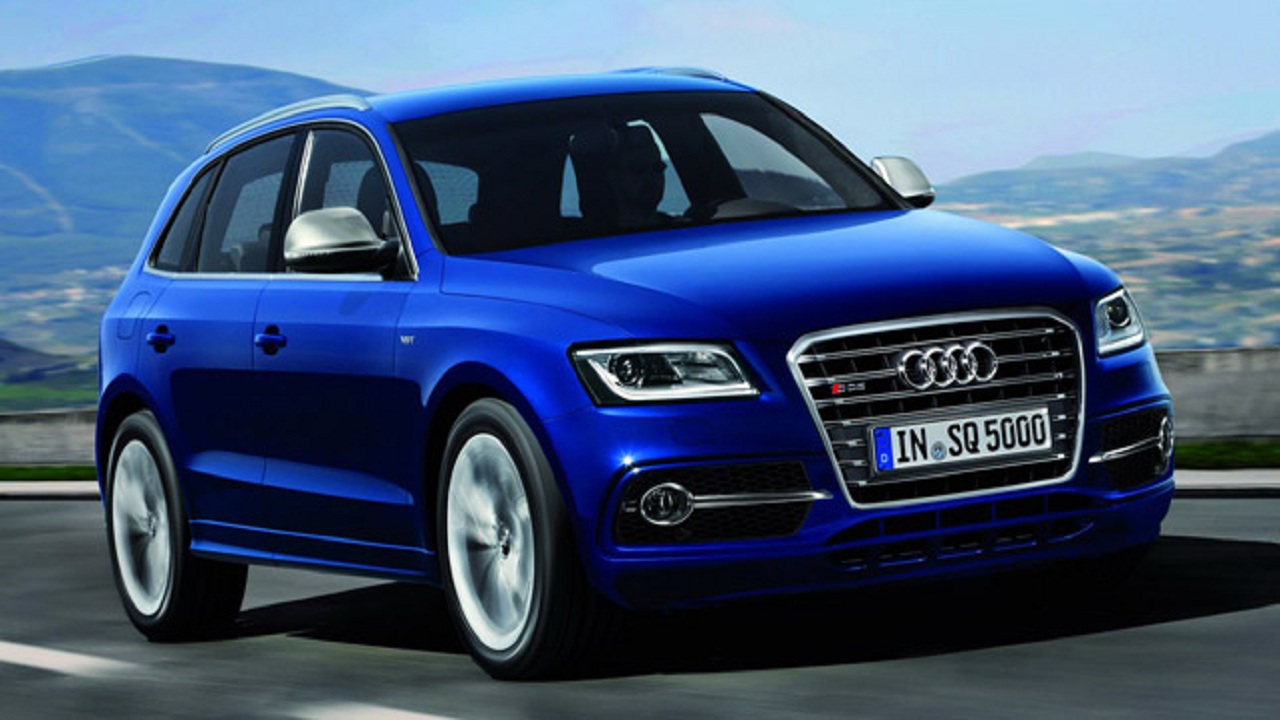 Audi unveiled the super fast SQ5 (by SUV standards) in 2012 and the company plans to launch the vehicle in India in the second half of 2014. The SQ5 is Audi's take on performance SUVs and offers powerhouse acceleration nothing short of a sports car. The performance crossover will be priced upwards of Rs. 65 lakhs. While this might seem expensive and find few buyers, Audi feels it will help them boost the image of the Q5, one of the most successful cars from the brand with the four rings.
The Audi SQ5 is the performance version of the regular Q5, which is already on sale in India. The SQ5 is available with a 3.0-litre TFSI petrol engine producing 354 BHP of power and 470 Nm of torque while the 3.0-litre twin-turbo V6 diesel engine is capable of producing 313 BHP of power with a staggering 650 Nm of torque and is mated to an 8-speed automatic transmission. All that power is sent to all four wheels with the help of the quattro system. 0–100 km/hr comes up in 5.1 seconds flat (5.3 seconds for the petrol) and the SUV will keep on going till the electronically limited top speed of 250 km/hr kicks in.
Now considering that the Audi SQ5 is a full sized SUV weighing almost 2 tons, that's nothing short of maddening. We do expect Audi to find more takers for the diesel version in India. Design wise, the Audi SQ5 retains the Q5 body shell albeit with some changes. The SQ5 sits 20 mm lower than the regular version; gets a sports suspension setup which aides in supreme handling and rides on 255/45 tyres fitted on 20-inch wheels. The SQ5 also receives a new sportier bumper and a prominent S badge differentiating it from the crowd.
Even the changes inside have been kept to a minimal, but do have the sporty touches to tell of its true intentions. The round gear-shift knob, the carbon fibre inlays throughout the cabin, the flat bottom steering wheel and paddle shifters convey the prowess of this crossover. You also get dark Nappa leather seats and can have it customised to your tastes. The SQ5 offers panoramic sunroof as standard and with plenty of headroom, the rear seats can accommodate two full sized adults in comfort. You also get decent cargo space to haul your luxury baggage. The Audi SQ5 will be facing direct competition from the upcoming Porsche Macan, its in-house rival and distant sibling.