January 2014 Two-Wheeler Sales Figures & Analysis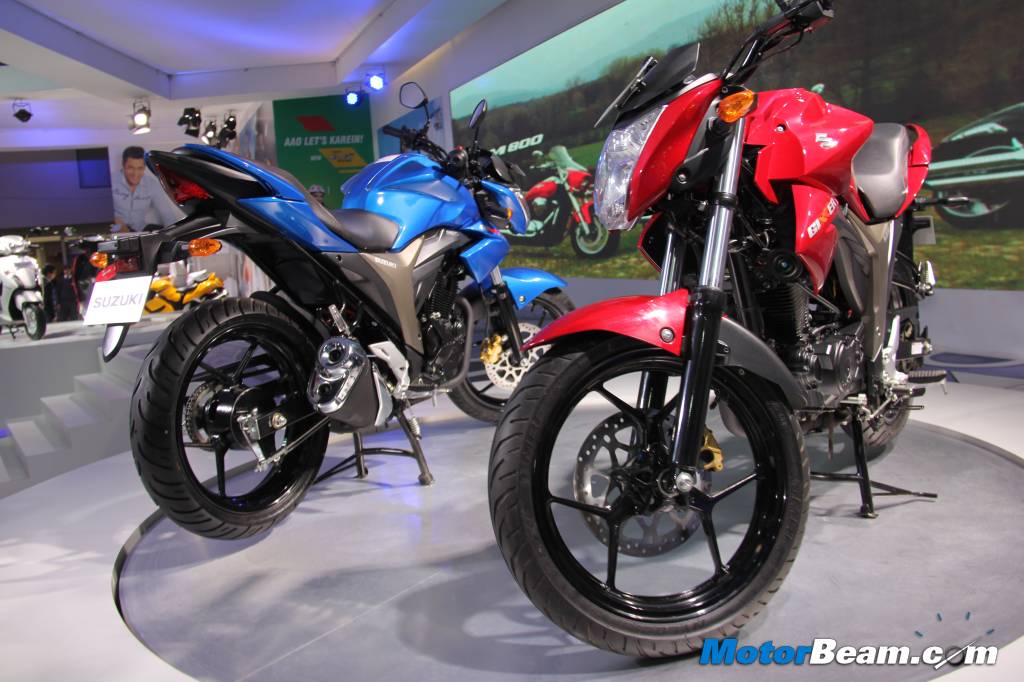 Auto Expo! The only temple in the world which opens once in two years for a week and closes down again for two years. The place where automotive junkies come in search of wisdom. They pray that this place will brighten their future prospects and yet it is rare for those who finally think they will attain nirvana. Well, this time at the 2014 Auto Expo it turned out to be fruitful for the biking enthusiast by a huge margin. Tons of new announcements and hot concepts from motorcycle manufacturers.
Fashion at the Auto Expo was of naked motorcycles. Hero MotoCorp had the Hastur and Honda had the CX-01 with a CBR250R engine bolted on to it. Honda has finally expressed some love for naked bikes after looking at serious volumes which local manufacturers have been creating with it. Bajaj Auto stole the show away from everybody by showcasing the almost ready CS400 and the production ready SS400. Rest of the manufacturers have showcased scooters and promised higher capacity motorcycles which will come at the next Auto Expo.
January is the month which is most awaited as people go and buy "fresh products" off the shelf and since the Auto Expo has been witnessed, customers either wait for a longer period or run to showrooms. However in the midst of all this, government (to save their already weak chairs) have reduced excise duties on motorcycles and cars which has given a good amount of "discount" to the aam junta who are looking forward to a purchase. Before something like this happened, the entire industry has seen a growth of 8.84%, compared to December 2013. Looks like February is also the month to look out for in terms of sales numbers, as of now, time to look at January sales figures and analysis of 2-wheelers.
Hero MotoCorp – Hero is back into the five million unit bracket by churning out 5,61,253 units in the month of January. Banking high on the success of scooters and ludicrous amount of television commercials (as always), things are going well. A MoM rise of 6.9% and YoY increase of 0.61% means minuscule amount of growth. However, the growth has slowed down a bit as the company hasn't released many of the products showcased earlier (in November 2013). Once fresh products start rolling out, reaching six million yet again and sustaining those numbers should not be a hard task for a company which is in every village and city of the entire nation. Stockholders already seem happy by excise cuts, Hero and its partners are having a good time as of now but bit away from the best times.
Honda – Apart from showing signs of entering the naked motorcycle segment, Honda has recorded amazing numbers last month. Let's not forget YoY growth as well because Honda has achieved 50% growth. MoM rise of 16.41% also signifies DREAMS are turning to reality. 25% market share has been achieved and all of this happened while overtaking Bajaj simultaneously for the second place in the country. Believe it or not, the CB Trigger is also part of the reason for this success. Small motorcycles are on their way despite nothing being shown at the Auto Expo and bigger motorcycles are coming from next year onwards. As of now, Honda only needs to work on their sales and service network by just not growing it but improving it in terms of quality as well.
Bajaj Auto – YoY loss of 7% and MoM gain of 7.95% shows a different story. No need to get confused though. As always, 2014 products were in demand and Bajaj sales show that very well. A healthy shipment of 20,745 units over December shows a slight improvement. No denying that there is an overall decline in volumes when considering the past 5-6 months of sales figures. The new year should bring in the rise in numbers as there are a slew of products lined up for launch right from the Pulsar SS200 to more Discovers (do we need any more Discovers?). If domestic market is in turmoil, most manufacturers including Bajaj are doing a terrific job in export markets.
TVS – TVS did come up with strong concepts and equally strong commuter lineup for this year. The brand new Star City based on the Phoenix is a welcome addition to ever ageing old Star City. Scooters were showcased as well. The promised Scooty Zest will be launched next month while an AMT equipped scooter was also shown. The reason why we mentioned the things above because TVS has nothing new or exciting in its current lineup which is reflecting on its sales figures. Going northward with 1.31% on YoY basis and 11.32% on MoM basis numbers are good for new year. However the numbers can increase if promising motorcycles are launched and TVS strengthens their base in Maharashtra and other states where they lack a stronghold.
Mahindra – Riding on the success of the Centuro in the domestic market and the Pantero in the export market, Mahindra is rising again. MoM increase of 29.64% by shipping 5649 units more than December and YoY has seen an increase of 221%. November and December were a bit cold because of the fresh motorcycle (2014) demand here as well and now we see Mahindra going back to where it actually belongs. 24-25,000 odd units per month is what the Centuro is getting Mahindra and as we all know, they are pretty good numbers for a new company in this competitive market. Mahindra should go higher with Mojo being finally unveiled. It's tough to estimate what kind of numbers it will sell, however we speculate it should sell roughly around 500-700 units a month after looking at the market in that category which is dominated by Bajaj Auto and its partners.
Yamaha – Yamaha is the only company which has gone down 20.2% on MoM basis with an increase of 6.5% when it comes to YoY numbers. At the Auto Expo, the Yamaha Alpha was launched and it seems like customers were waiting for it and hence slightly less numbers in December for the company. Yamaha is heavily banking on scooters and the Alpha should help them rise because it uses the potent underpinnings of the Ray. A 125cc scooter is next after which focus shifts back to motorcycles and this is when the new FZ and R15 come, hurray!
Suzuki – Inazuma is out, doing minuscule numbers and will continue to do so. What can you expect from a CKD motorcycle with a heavy price tag? The Gixxer and Let's seem path breaking products for the market, as well as Suzuki. Old stable mates will continue to get them the usual figures until then but no figures revealed by Suzuki as always. Shocking when its 4-wheeler counterpart is the first to send out sales data.
| | | | | |
| --- | --- | --- | --- | --- |
| Sr. No | Company | Bike/Scooter | Jan-14 | Dec-13 |
| 1 | Bajaj | Bike | 281390 | 260645 |
| 2 | Hero MotoCorp | Bike+Scooter | 5,61,253 | 524990 |
| 3 | Honda | Scooter | 181477 | 171035 |
| | | Bike | 163273 | 125109 |
| | | Total | 344750 | 296144 |
| 4 | Mahindra | Bike+Scooter | 24703 | 19054 |
| 5 | Suzuki | Bike+Scooter | 30000 | 32000 |
| 6 | TVS | Bike | 65449 | 57576 |
| | | Scooter | 45198 | 41817 |
| | | Total | 110647 | 99393 |
| 7 | Yamaha | Bike+Scooter | 31721 | 39777 |
| | | Total | 1384464 | 1272003 |