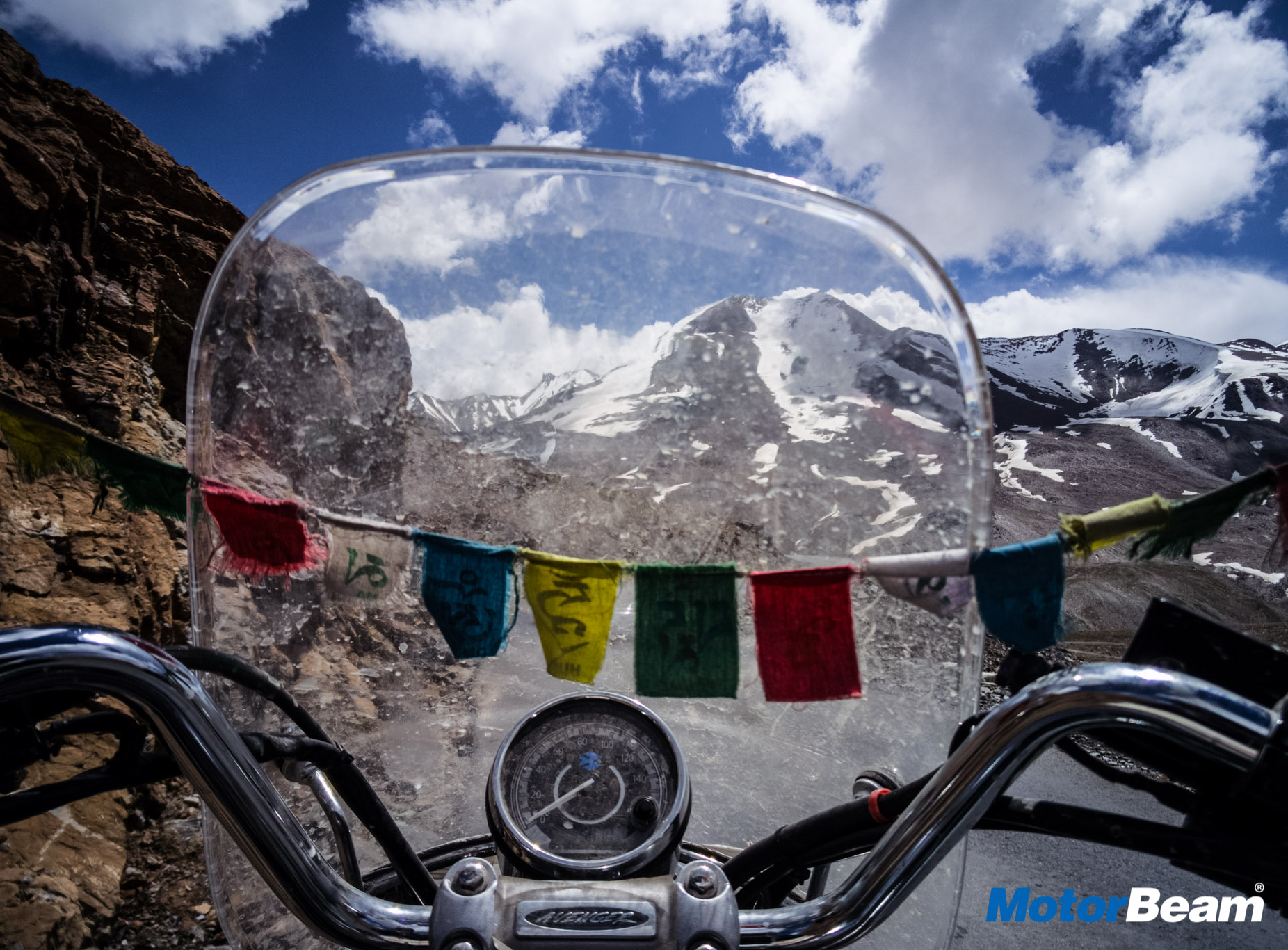 Bajaj Avenger FLG Ride
Comfort, style and cruiser design are the reasons for the Avenger's sales
Leh-Ladakh is a must visit place for bikers and has been a dream ride location for me. I was planning to ride to Leh-Ladakh since 2012 and had a plan coming together for August 2017. But with a surprise, Bajaj came up with their new initiative, the FLG rides and asked for a media coverage for any of their rides. The list showed the ride to Leh in the month of July and without further thoughts, I signed up and was in for it. All I had to do was manage my travel till Chandigarh and back and the rest would be taken care by them. This is how a 11-day trip from Delhi to Leh and back happened with the shiny Bajaj cruiser, the Avenger Cruise 220.
Day 1: Flight to Chandigarh from Mumbai. Bajaj had asked if someone could join from Delhi as the ride actually started from Delhi, as it was me who wanted to ride, I had to manage by myself to fly to Chandigarh or Delhi and start the ride from there. During my flight time, the Leh-Ladakh FLG ride was flagged off from Delhi with their Day 1 destination to be Chandigarh. Here I met around 18 riders out of which the majority were from Delhi while a few rode to Delhi on their Avengers from Mumbai, Bangalore, Nagpur and even Ahmedabad. While I was getting to know the riders and the crew team in our hotel, I got to know that the whole trip for the riders costed only Rs. 11,000/- from Delhi and back. While it was just Rs. 9,000/- for riders joining from Chandigarh! Whoa, that was a serious bargain to ask for, even my flight from Mumbai and back costed me more than this.
Day 2: Ride to Manali. As this was actually ride Day 2 for a few, it was ride Day 1 for me and many others who joined from Chandigarh. A few riders from the group of BAC Chandigarh joined us and they were going to be the marshals for the rest of the ride. Leader Mr. Imran, Sweeper Mr. Sid, a running Marshal Mr. Rupesh and a Pilot Mr. Ketan were running all around the pact, managing the group of 34 bikes! Yes, this was probably the largest set of people who were making their way to Leh having one thing in common, the Bajaj Avenger. As we were riding towards Manali, the group was getting scattered as some riders were new and weren't able to keep up the pace. With a few breaks including a lunch break, the total ride time of 6-7 hours was completed in 10 hours while the whole group reached Manali safe and sound.
Day 3: Ride to Jispa. Day 3 was the actual start to our adventure as we were going to have our first tent stay later in the evening in Jispa. But before everything we had to go through our first pass, the Rohtang pass. The road to the top was easy while we had to go through a check point where the permissions to enter Leh would be verified and we would get through. We had started early to get ahead of traffic and had our breakfast at the Rohtang top. While almost the whole convoy made it to the top, there was a small breakdown with one of the bikes about 10 kms back. The mechanic rushed to the motorcycle getting to know the chain was broken, made a call to the backup vehicle which rushed down later, got the chain fixed and they rode back up.
After almost an hour long break we headed towards Jispa. The roads were a combination of normal road and off-road situations. We had a little network till Keylong where we had our lunch and our phones were out of network reception by the time we reached Jispa. The road till Jispa was manageable as the we had started climbing considerable gradients while a few new riders were tackling through the gearbox to get the bike moving. I was introduced to the group as the media person but whenever I overtook anyone to get some lead for photos, many wouldn't really understand this. However the same evening we had a bonfire and everyone introduced themselves while the marshals and a few guys passed on some riding knowledge among these roads.