Bajaj To Investigate Pulsar RS 200 Wheel Breaking Accident
Bajaj has sent out an official mail to us reacting to the wheel breaking accident of the Pulsar RS 200 that happened recently.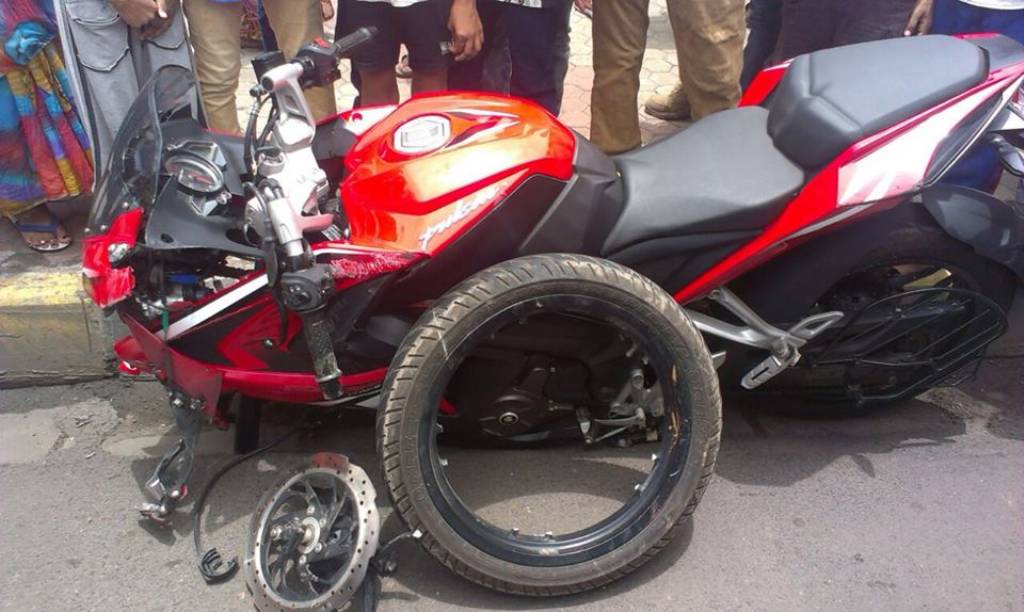 Regarding the wheel breaking accident that happened with the Bajaj Pulsar RS 200, we have received official communication directly from the company. The automaker states that such an incident has never happened with any of their bikes in the past. The company has sent a team of its engineers to Mumbai to immediately investigate the issue and conduct a detailed analysis of the crashed motorbike. Bajaj Auto has also spoken to the owner of the bike to note down his side of the story.
Bajaj states that the alloy wheel breaking can only happen if the wheel has experienced a large external side impact and this type of incident is not possible under regular road and track riding conditions. This is also evidenced by the direction of the break and marks on the tyre and rim. The Pulsar RS 200 comes with P-rated tyres that are suitable for speeds up to 150 km/hr and that the company has tested the bike thoroughly to operate safely beyond the maximum speed.
It is good to see that the company has reacted quickly to the incident instead of just ignoring it. We are waiting to see what comes out of the analysis so that everyone can know the cause of the problem. It will be good on Bajaj's part to put the detailed analysis out in the open and if it does turn out to be some fault from their end, then they should take some righteous measures in correcting it.