Bajaj Launches New 3-Wheeler RE Compact Range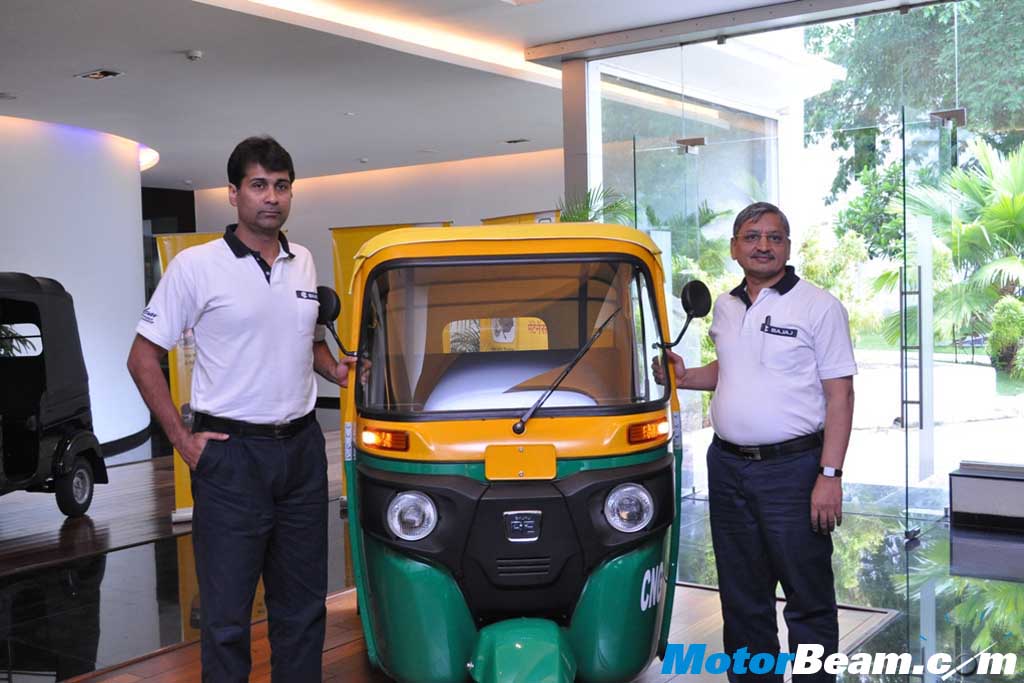 Bajaj Auto has launched its new range of three-wheelers called the RE Compact. The company has been the world's largest 3-wheeler manufacturer and has revolutionized the small auto range with 4-stroke technology on new three-wheeler models. The seven variants based on the same new platform are expected to arrive in the future. The adoptions for drastic technical change to an existing product have always been a dither for the buyers and to ensure the reliability of the product, Bajaj Auto has extensively tested the models for 200 days with a team of over 100 existing customers and satisfactory feedback from them leads the company to launch the new range.
Bajaj Auto launched the RE 'Compact' with petrol, LPG and CNG fuel options and the diesel powered model will be offered within the next few months. The company claims several improvements and lower maintenance due to the new development on the 4-stroke engine. The fuel efficiency is improved by 10-15%, chassis is now more sturdier with added reinforcements, less service frequency and low maintenance cost due to improved reliability and durability of the 4-stroke engines.
Bajaj Auto affirmed that the colossal improvements in the new model will increase the productivity and a customer can save upto Rs. 20,000/- by replacing the current models with the RE 'Compact'. Bajaj has also added wide fibre panel at the front which is mounted with two round shaped headlamps to modernize the front look of the vehicle.
The other ergonomics have also been improved like the paddles and levers, control switches and the newly designed better cushioned seat to make the posture comfortable for the drivers. The all new ergonomics are based on the customer feedback under the test period. The company says that the new generation 3-wheelers will serve a better experience for its customers and provide enormous savings over a life-time period with better fuel efficiency, reliability, durability and the low maintenance cost of the 4-stroke engines.