Bangalore To London In An Electric Rickshaw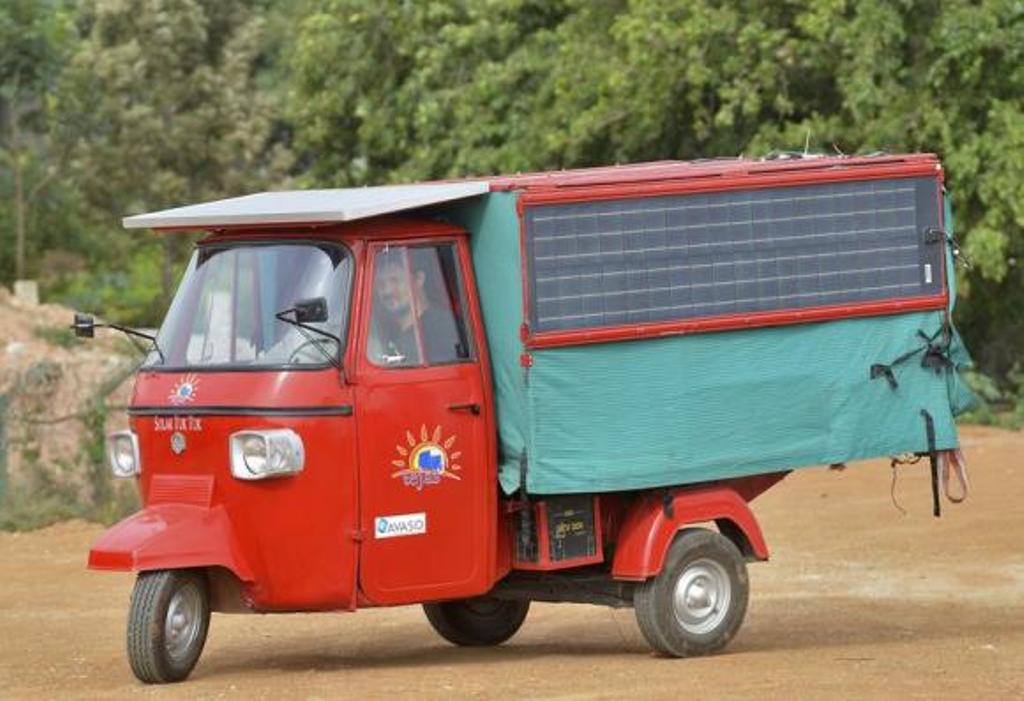 Road trips are fun indeed and can be a life altering experience for you with so much to learn, explore and understand. You associate cars and motorcycles much easily with long road trips, but rickshaws are not really the most sought after vehicles that you would like to have a road trip on. What is surprising though is that one man actually wants to do just that. As crazy as it may sound, Naveen Rabelli wants to conquer a road trip from Bangalore to London in an auto-rickshaw crossing nine countries and covering over 10,000 kms in the process.
Naveen an engineer and former employee of Indian electric car maker REVA is all set to redefine the auto-rickshaw in London as an eco-friendly vehicle with this road trip. How do you ask? Well, Naveen does not plan to make the road trip on the stock conventional engine powered rickshaw, but rather on an eco-friendly vehicle with no need of any conventional fuel. The engineer has been working on developing his very own solar powered auto-rickshaw based on the Piaggio Ape. Christened as the 'Tejas', Naveen replaced the stock engine with a new motor, a battery set and gearbox along with solar panels that power it.
Tejas, the solar electric vehicle takes eight hours to get fully charged and runs a little less than 80 kms a day. With the help of solar panels, the rickshaw can run for another 25 kms. Naveen plans to cover at least 100 kms a day on his rickshaw during the road trip and reach London in 100 days. The Bangalore based engineer has been testing the Tejas for over two and a half years now and has spent a sum of Rs. 3.5 lakhs over it. He is still working to get the motor and batteries right and will need an additional $40,000 (24.4 lakhs) for logistics during the trip.
Naveen will ride the rickshaw starting from Bangalore to Mumbai and will put it on a ship to Iran. From thereon, the rickshaw will use the roads and crossways through Turkey, Bulgaria, Serbia, Hungary, Austria, Germany and France and will finally cross the English Channel on a ship to arrive in London. Certainly a one of a kind idea, the electric rickshaw only goes further to promote eco-friendly vehicles with electric and hybrid powertrains. We wish Naveen all the very best from MotorBeam for all of his future endeavours.