Nissan To Launch Leaf Electric Vehicle In India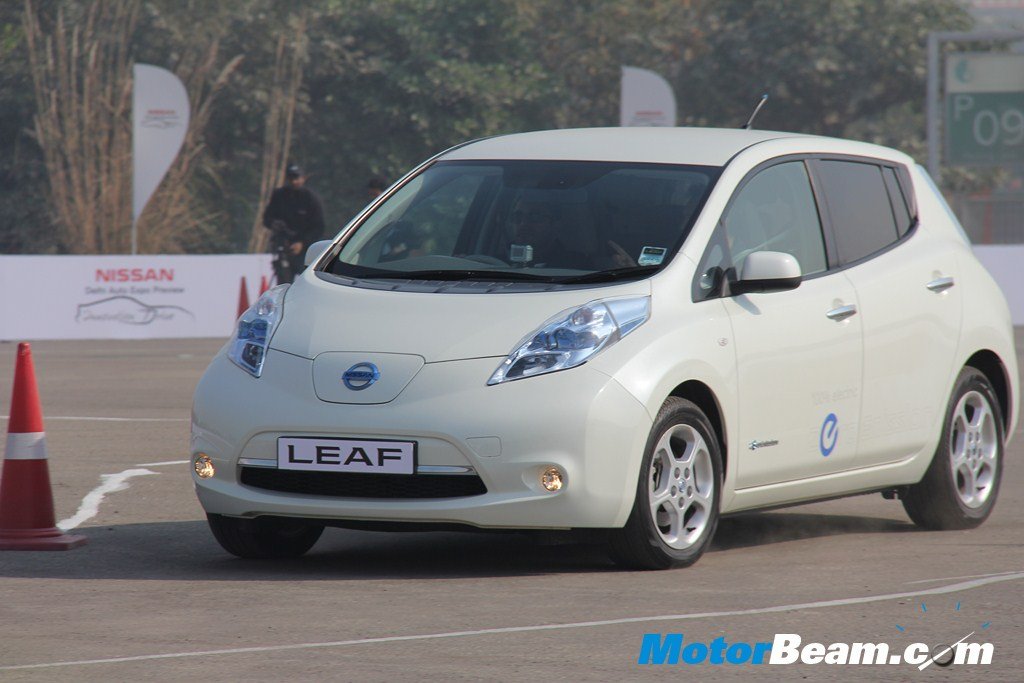 Nissan has stated that the company is planning to bring one of the world's best selling electric vehicle, the Leaf to India. A recurring visual at the previous 2012 and 2014 Auto Expo, the company had not considered bringing the Leaf to India until now due to the dismal infrastructure and lack of subsidies. However, Nissan now not only wants to launch the Leaf in the country, but is also open to collaboration with local manufacturers to provide charging infrastructure for electric vehicles.
Currently, the only Indian company that has made a quantitative difference in the electric vehicle segment is Mahindra REVA. The company did try to make the electric vehicle more familiar in the country with the capable e2o, but the lack of subsidies and the absence of charging stations across cities were discouraging enough for customers to shy away from the same. Currently, Nissan uses the franchise model to charge electric cars in Europe, while the infrastructure has been largely provided by the government in the US.
However in India, Nissan wants to replicate the Japanese model wherein the company has collaborated with other domestic car makers like Honda, Toyota and Mitsubishi. With local collaborations, it will be faster and easier to setup charging stations. Mahindra REVA is already pursuing that with its Quick2Charge stations across Bangalore and with Nissan's help, the automaker can work out a way to have stations involved in other cities as well, sooner than planned.
With very few takers for electric and hybrid vehicles, most automakers have been shying away from India till date. Vehicles like the e2o, Toyota Prius and Camry Hybrid as well as the Honda Civic Hybrid have been good attempts at bringing greener technology in the country, but the high pricing was a huge deterrent for several prospective customers. However, things are changing and more informed customers are moving towards electric vehicles. Moreover, even the new government has announced a Rs. 14,000 crore worth subsidy scheme on electric and hybrid vehicles till 2020.
Source – Hindustan Times