BELAZ-7530 V16 2300 HP Truck Is Being Used In India
The trucks have been introduced by Thriveni Earthmovers and they are made in Belarus and have been brought to the mines and assembled on-site.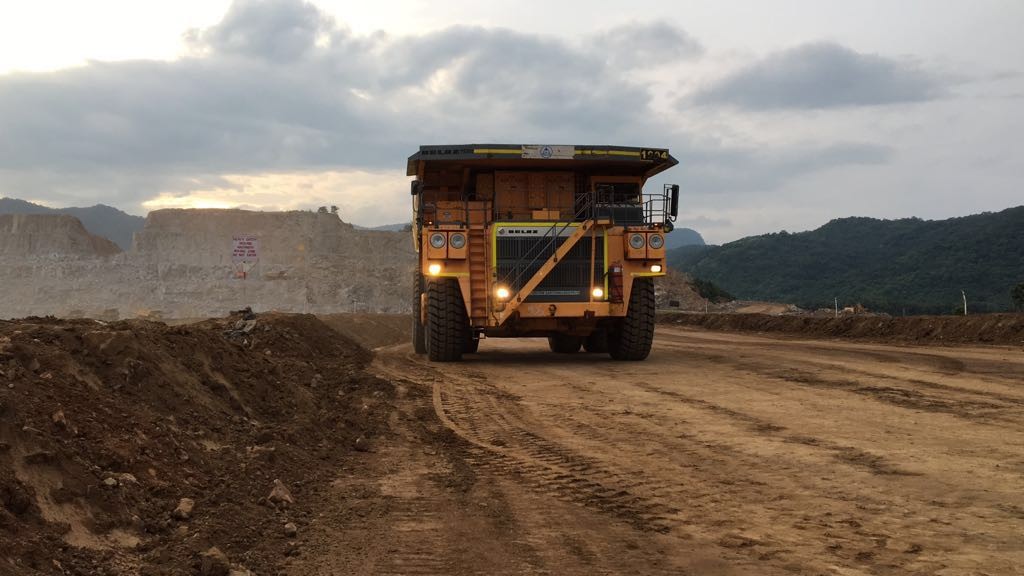 As kids, all of us automotive enthusiasts must have had some kind of commercial vehicle as a toy which was almost always a part of some collision with our favourite cars. But God knows that no matter how much mileage our fragile bodies endure, the 10-year-old kid in us never grows up but only the size of our toys gets bigger. One of the biggest toys which a human mind can comprehend is the gigantic dumper trucks of BELAZ-7530 series recently introduced in the mines of Andhra Pradesh
Thriveni Earthmovers has introduced these gigantic 180-220 ton dumper trucks at its Polavaram Operations in Andhra Pradesh. These trucks are made in Belarus and measure 13.39-metres in length, 7.82-metres in width and 6.65-meters in height. These juggernauts are designed for transportation of loosened rocks at open-pit mining sites under different climatic conditions.
These kinds of machines specialise in construction of large industrial structures and hydraulic facilities, in construction of highway systems as well as in technological departments of the enterprises of the processing industry. The trucks have a humongous bucket capacity ranging from 30 to 45 m³ and boast of payload capacities ranging from 180 to 220 tonnes. And this is not even the largest truck in India – that title goes to Komatsu 240 tonne dumpers commissioned by Larsen & Tubro (L&T) to be used in Rajasthan.
These marvels of engineering are powered by a humongous, 60-litre, V16, turbo-diesel engine that makes a mind-bending 2300 HP, along with a mountain-moving 9053 Nm of torque. To put things in perspective, a Maruti Swift VDI produces a puny 190 Nm. With gross weights that can reach over 330 tons, all that torque should come handy to help it reach speeds of up to 60 km/hr when unladen.
BELAZ-7530 V16 2300 HP Truck Is Being Used In India
– Thriveni Earthmovers has introduced 180-220 ton dumper trucks in Andhra Pradesh
– The BELAZ-7530 series truck are powered by a 60-litre, V-16 making 2300 HP
– The trucks have a top speed of 60 km/hr
– The largest truck in India is Komatsu 240 tonne dumpers commissioned by Larsen and Tubro to be used in Rajasthan