Benelli TNT 300 Is Also The Keeway RKX 300
The TNT 300 is an all-new offering from Benelli that has been designed and developed in Pesaro, Italy and gets manufactured in Wenling China.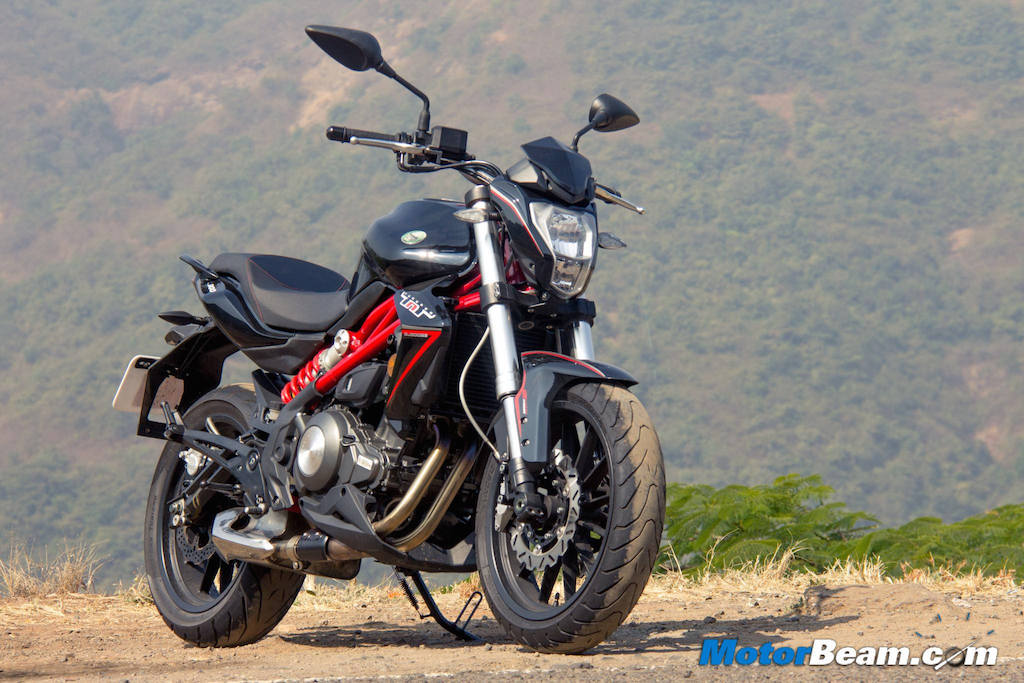 Benelli has had a varied past with a host of highs and lows over its 105 years of existence. The manufacturer is in limited touch with its Italian roots especially since the acquisition by Qianjiang back in 2005. With the takeover though, Benelli did get a new lease of life and after concentrating on scooters for the remainder of the past decade, the manufacturer made a comeback to motorcycles with a host of entry-level and middleweight performance bikes. While we have already discussed the origins of the TNT 600i HERE, this is what you need to know about the sweet sounding TNT 300.
Qianjiang is a two-wheeler giant in China and also the parent company to brands including Benelli, Keeway and its own QJ. With Keeway retailing Qianjiang's products in Europe, the Benelli TNT 300 (in India) started life as the Keeway RKX 300 in early 2014 across European markets as well as in Brazil; while the street-fighter is also known as the BN 302, BJ300GS or the 蓝宝龙300 in other parts of the world. Unlike the TNT 600i though, the bike is more original than you would imagine and was designed at Benelli's R&D centre in Pesaro, Italy that serves as the design and engineering house for most Qianjiang products.
The mechanicals on the Benelli TNT 300 too are modern with the 302cc twin-cylinder fuel-injected engine and a Trellis frame that keeps the ride and handling nimble. Where it really achieves a high point for us is that beautiful exhaust note that will keep you asking for more. With the design and engineering still Italian, it is only the manufacturing that has made the Benelli TNT 300 Chinese. That being said, nor does it feel Chinese in terms of performance or design. What it does exude though is a build-to-last feel, albeit with some rough edges that can be overlooked given the maturity of the motorcycle.