BMW 116d Returns 36.5 km/l In UK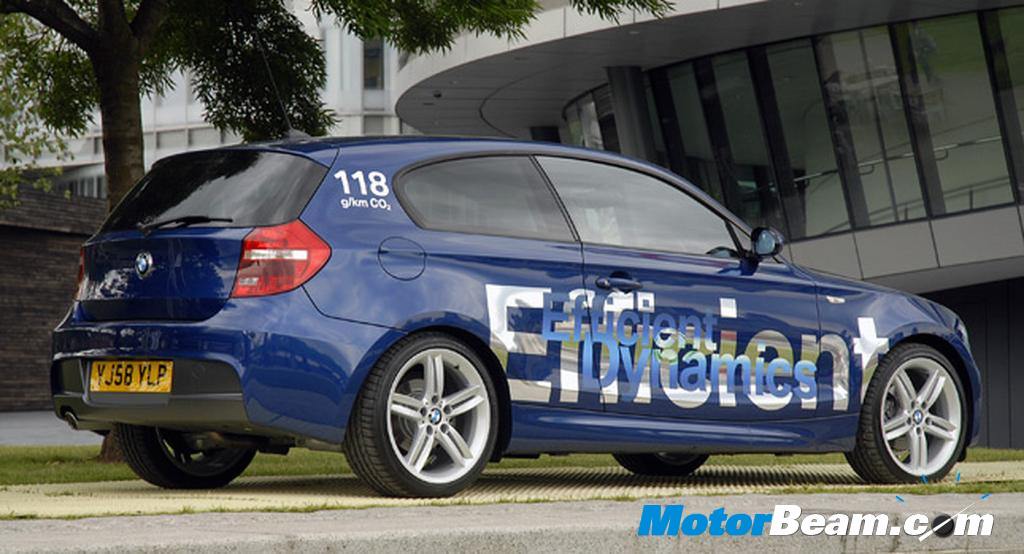 At an event called the RAC Future Car Challenge in the UK, the latest generation BMW 116d Efficient Dynamics (hatchback) achieved an astonishing Fuel Economy (city + highway combined) of 36.4 km/l! The official fuel economy figure for the UK market is 26 km/l, thus making this an amazing achievement. The car was driven from Brighton to London, a distance of 102 km, on varied traffic sections, hill sections and open roads. So usually driving in such conditions results in a much lower fuel efficiency, but the car outperformed everyone's expectations!
The BMW 1-Series has a 2.0–litre turbo diesel engine which produces 116 BHP of power and 260 Nm of torque. The 116d does 0 – 100 km/hr in 10.5 seconds and has top speed of 195 km/hr. The car was fitted with low rolling resistance tyres and has upgrades in the aerodynamics, resulting in lesser wind resistance. BMW says this is their cleanest car ever with CO2 emissions of only 99 g/km.
This event, the RAC Future Car Challenge, was started in 2010 where the aim is to drive on a 102 km route and use the least amount of energy / fuel in any car which is said to be fuel saving like standard petrol or diesel cars, hybrid, electric or even hydrogen powered cars. This challenge tells us how these cars perform on the varied route and real life conditions and also how effective the upgrades or changes made by manufacturers claiming better economy are.
So now the questions remains when BMW are planning to introduce this amazing car in the 'Fuel Economy' conscious Indian market. If not the 1-Series, then BMW can definitely provide this brilliant diesel engine, the aerodynamic upgrades and low rolling resistance tyres as standard fitment to their current cars, probably the entry level X1. Such a move will definitely boost the sales of the already successful German luxury car brand in India.