BMW i3 & BMW i8 Concept Debut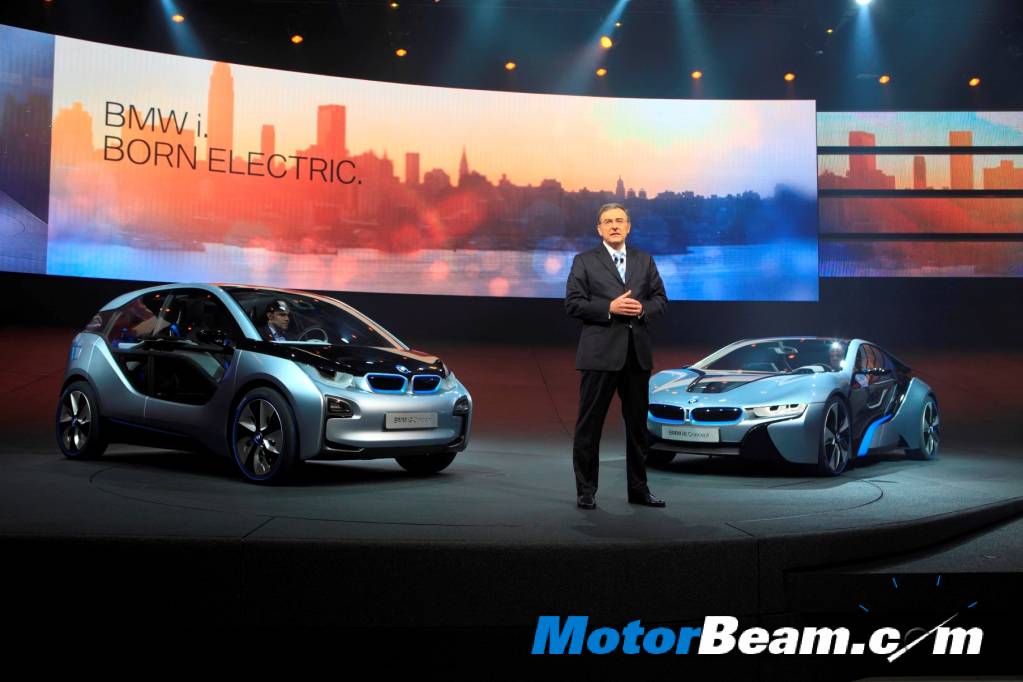 The BMW i3 Concept and BMW i8 Concept have been unveiled, providing a glimpse of the first electrically powered production cars from the new BMW i sub-brand, due to be launched as the BMW i3 in 2013 and the BMW i8 in 2014. With its zero-emission electric drive and a range of approximately 150 kilometres, the BMW i3 Concept has been specifically developed for use in an urban environment, its 125 kW electric motor and rear-wheel drive ensures BMW-style dynamic handling. Thanks to its innovative LifeDrive architecture featuring a carbon passenger cell, the BMW i3 Concept combines an extremely low weight of 1250 kgs and can seat four along with accommodating 200-liter luggage.
The BMW i8 Concept goes from 0 to 100 kmph in less than five seconds and boasts fuel consumption of under three litres per 100 km. Its plug-in hybrid drive with a system output of 260 kW allows a range of up to 35 kms in electric mode, sufficient for most everyday journeys. For more dynamic driving or out-of-town routes, a high-performance three-cylinder petrol engine also comes into play. The sports car has an electronically governed top speed of 250 kmph and space for up to four occupants.