BMW India Lowers Prices For CKD Models Due To Localisation
BMW India recently improved its localisation levels to 50 percent at the Chennai plant that has helped the manufacturer to price the models more competitively.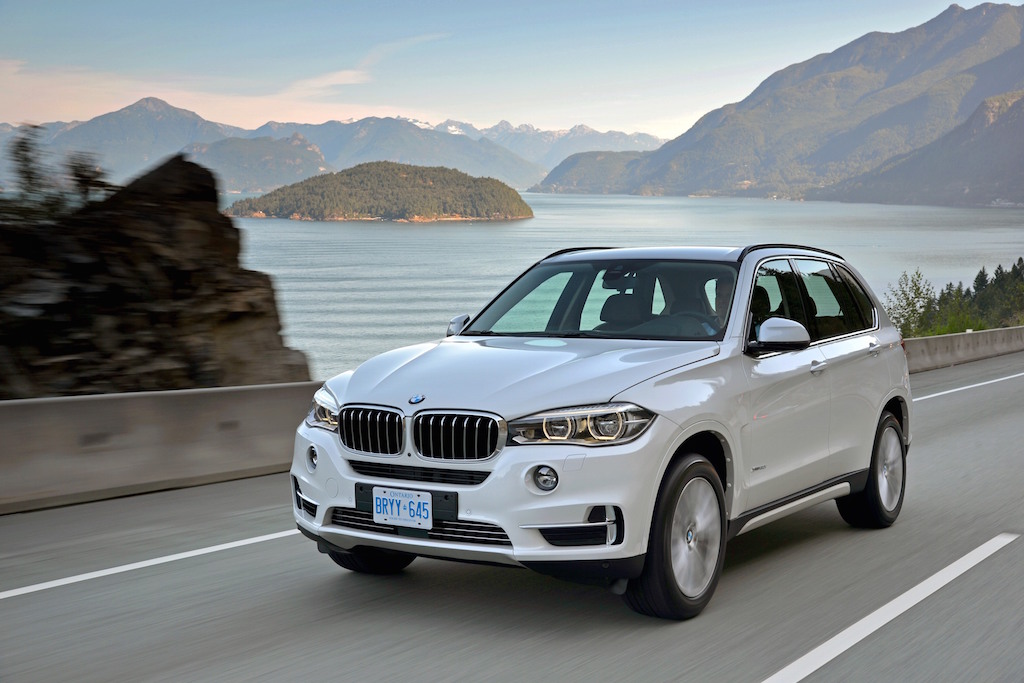 Showcasing its commitment towards the Indian market in tandem with the 'Make in India' initiative, BMW achieved 50 percent localisation at its Chennai based facility in May this year and the automaker has now decided to pass on the benefit to its customers. The Bavarian giant has announced revised prices for its entire CKD lineup in India, assembled at the Chennai plant that have been marginally reduced. Following what BMW calls 'Production follows the market' approach, the company locally assembles a range of models starting from the entry-level 1-Series to the flagship 7-Series saloon in the country.
The BMW Chennai plant commenced operations in 2007 and has a capacity of producing 14,000 units annually. Some of the major components are now sourced from locally based suppliers include –
1) Engine and Transmission from Force Motors
2) Axles from ZF Hero Chassis
3) Door Panels and Wiring Harness from Draexlmaier India
4) Exhaust Systems from Tenneco Automotive India
5) Heating, Ventilating, Air-conditioning and Cooling Modules from Valeo India and Mahle Behr
6) Seats from Lear India
The price cut applies to the 8 assembled models including the 1-Series, 3-Series, 3-Series GT, 5-Series and 7-Series; as well as the BMW X1, X3 and X5. The recently launched BMW 3-Series GT Sport Line trim has also received the price cut. The remaining models comprising of the 6-Series, M range and the i8 continue to be brought in as CBUs. For the remainder of the year, the German auto giant will be introducing the 1-Series facelift in the country, while the X5 M and X6 M will also make it to Indian shores later in 2015. 2016 will see the company bring the 3-Series facelift, new generation 7-Series and the new X1 to the market.
2015 BMW Car Prices (ex-showroom, Delhi) –
BMW 1 Series
* BMW 118d (Sport Line) – Rs. 29,50,000/-
BMW 3 Series
* BMW 320d (Prestige Edition) – Rs. 34,90,000/-
* BMW 320d (Luxury Line Edition) – Rs. 38,90,000/-
* BMW 320d (Sport Line Edition) – Rs. 38,90,000/-
BMW Gran Turismo
* BMW Gran Turismo (Sport Line) – Rs. 39,90,000/-
* BMW Gran Turismo (Luxury Line) – Rs. 42,90,000/-
BMW 5 Series
* BMW 520d (Prestige Edition) – Rs. 44,90,000/-
* BMW 520d (Prestige Plus Edition) – Rs. 47,90,000/-
* BMW 520d (Luxury Line Edition) – Rs. 49,90,000/-
* BMW 530d (M Sport) – Rs. 5,990,000/-
BMW 7 Series
* BMW 730Ld (Prestige) – Rs. 92,50,000/-
* BMW 730Ld (Eminence) – Rs. 1,06,50,000/-
* BMW 730Ld (Signature) – Rs. 1,25,20,000/-
BMW X1
* BMW X1 sDrive20d (xLine) – Rs. 37,90,000/-
BMW X3
* BMW X3 xDrive20d (Expedition) – Rs. 46,90,000/-
* BMW X3 xDrive20d (xLine) – Rs. 51,90,000/-
* BMW X3 xDrive30d (M Sport) – Rs. 59,90,000/-
BMW X5
* BMW X5 xDrive30d (Expedition) – Rs. 65,90,000/-
* BMW X5 xDrive30d (Design Pure Experience) – Rs. 69,90,000/-
* BMW X5 xDrive30d (Design Pure Experience 7 Seater) – Rs. 72,90,000/-