BMW R1200GS Showcased At 2016 Auto Expo [Live]
BMW has showcased the legendary tourer, the R1200GS at the 2016 Auto Expo. The motorcycle is the default choice of those going on cross-country expeditions.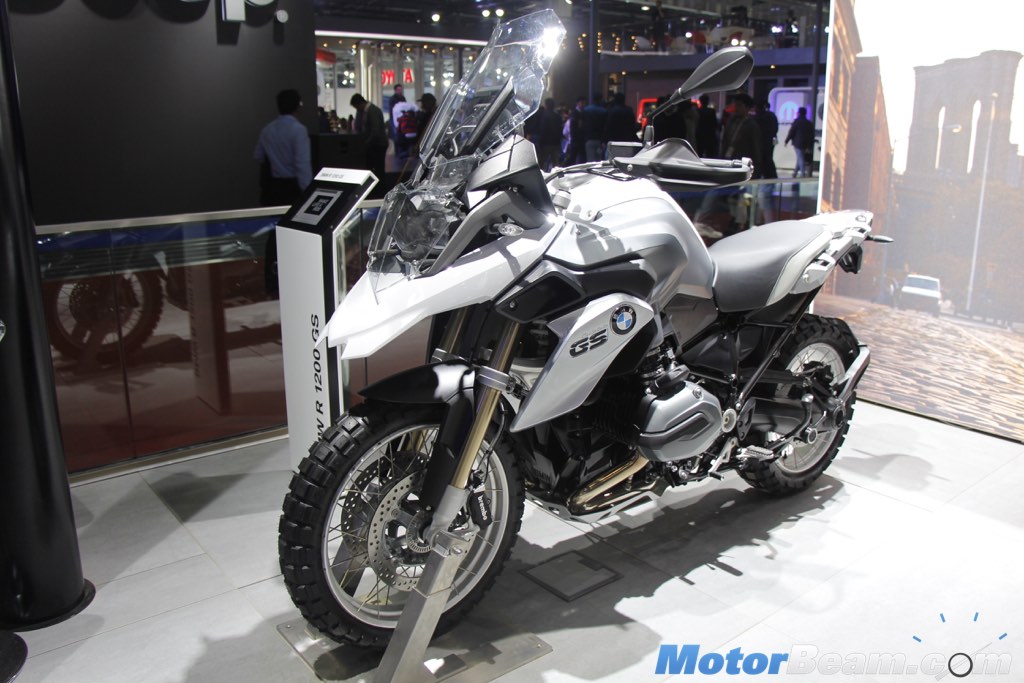 When we talk of BMW motorcycles, the first bike that comes to the mind is the legendary tourer, the R1200GS. The motorcycle is the big daddy of all touring motorcycles and is the machine of choice for those wanting to tour around the globe. The bike looks meaningful and serves its purpose well. It has been on sale in India through BMW dealers since quite some time.
Now, BMW Motorrad is officially entering India and it has displayed the R1200GS at the ongoing Auto Expo. The tourer is loaded with technology to make it comfortable to ride and to keep the rider out of tricky situations. It also gets several creature comforts to make the rider feel at home on long distance trips.
Powering the BMW R1200GS is a 1170cc flat-twin engine which produces 110 BHP of power at 7750 RPM and 120 Nm of torque at 6000 RPM. This is enough to take the hefty motorcycle upwards of 200 km/hr. The best part about the engine is its capability of running just fine on normal fuel which lets you explore the wilderness without worrying about fuel quality.
The suspension, brakes, wheels and other components have been designed to endure the toughest of conditions and not fail at any moment. The R1200GS finds limited buyers in India due to its high price tag and lack of places where it can be fully utilized. However, some people are getting these beasts with the ambition of doing cross-continent tours.
BMW R1200GS
– Comes powered by a 1170cc flat-twin engine with 110 BHP and 120 Nm
– The bike can easily clock speeds above 200 km/hr
– Has been tuned to tackle tough terrains