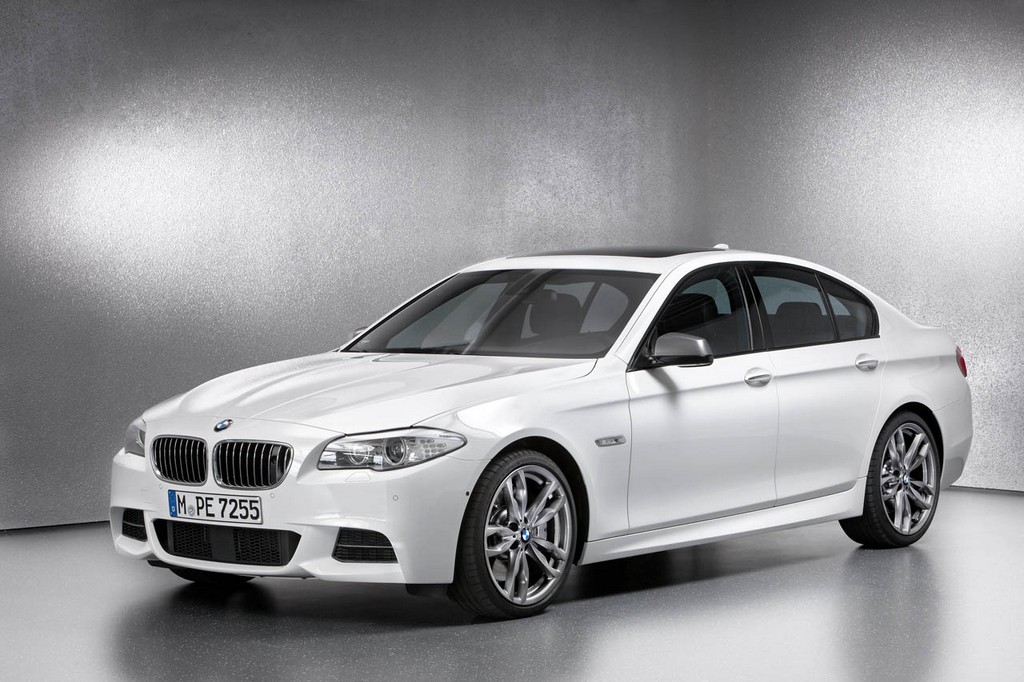 There have been very strong rumours of BMW plonking a diesel powerplant to its M series products and it looks now that the rumours have been confirmed. The confirmation has come as a big surprise because BMW has armed not just 1 but 4 models with the diesel power-trains. The diesel engine they get is the turbocharged, 3.0 litre, inline, six cylinder engine with all the cars having All Wheel Drive feature. But don't get too excited because it's not coming to India soon. Rather these diesel powered models will be available for sale only in the European markets. The 4 models to get the diesel treatment are the M550d xDrive sedan, M550d xDrive touring, the X5 M50d and the X6M50d.
All these models are powered by the inline, straight, tri-turbocharged common rail diesel technology specifically developed for the M Performance range. This engine delivers a power output of 376 BHP at 4000 RPM and 545 lb-ft of peak torque between 2000 and 3000 RPM. Compared to the diesel X5 and the X6, the M series engine boasts of an increase of 74 BHP of power and 103 lb-ft of torque and an increase of 80 BHP of power and 103 lb-ft of torque compared to the 535d. The 3.0 litre engine is mated to an 8 speed automatic gearbox and power delivery to the wheels happen through BMW's standard xDrive AWD technology.
[youtube:http://www.youtube.com/watch?&v=Uv5b5ZPh2N4 540 375]
The M diesel cars feature a hydraulic steering system that has been taken from the M5 and not the standard electro-mechanical steering while the X5 and X6 use the same as those used on the X5 M and the X6 M. All the models are electronically limited to a top speed of 155 mph and return a fuel economy figure ranging between 6.4 litres/100km to 7.7litres/100km. The M550d does the 0-60 mph sprint in just 4.6 seconds while the X5M50d and X6M50d do the same sprint in 5.4 and 5.3 seconds respectively. BMW is planning to officially showcase these models at the up-coming Geneva Motor Show to be held in March.