BMW Welt – A Pilgrimage For Bimmer Fans
Moving back to the BMW Welt mesmerising glass facade we tried to book an M car for rent, my eyes were on the new M8 Gran Coupe. Unfortunately they had no cars left for us to sample during that weekend, better luck next time. So there is a huge display of BMW Group brands including Rolls-Royce and MINI. The Spirit of Ecstasy looked gorgeous on the hood of the spanking new Cullinan (I didn't say the Cullinan looked gorgeous). But yes, the design of the SUV grows on you with time (that's what they say, I'm still waiting for that time).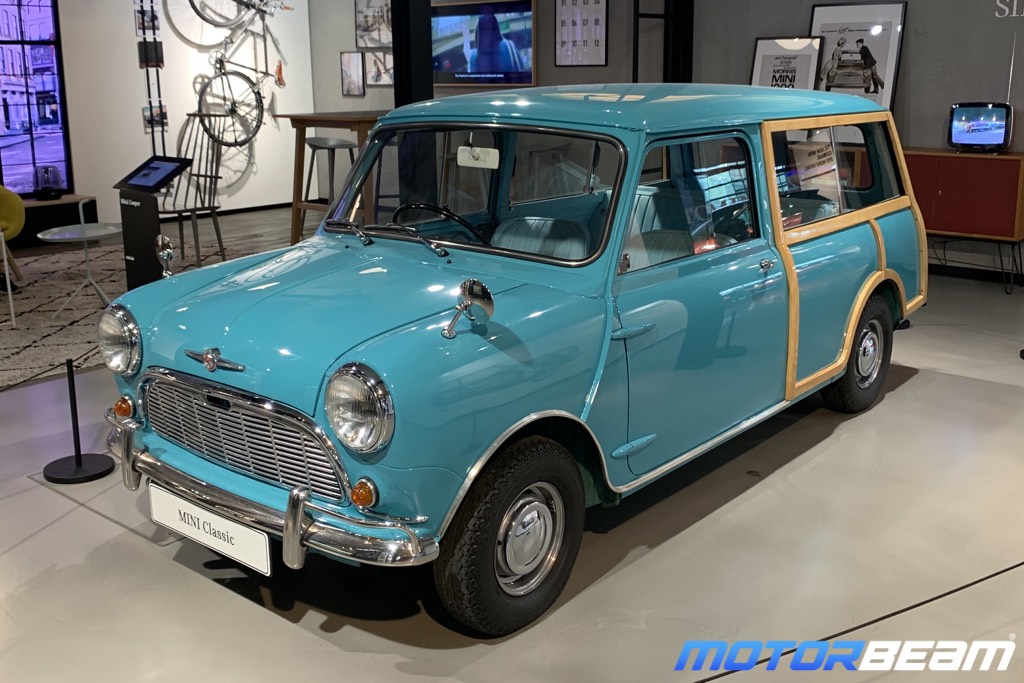 There is a retro themed area for the MINI cars, where you can see the latest pocket rocket MINI Cooper S JCW and also the classic MINI cars. The picture you see here is of the MINI Classic, it was the first generation of the MINI Clubman. It might look sizeable in the picture but it actually is very small and I can't imagine myself fitting in that car.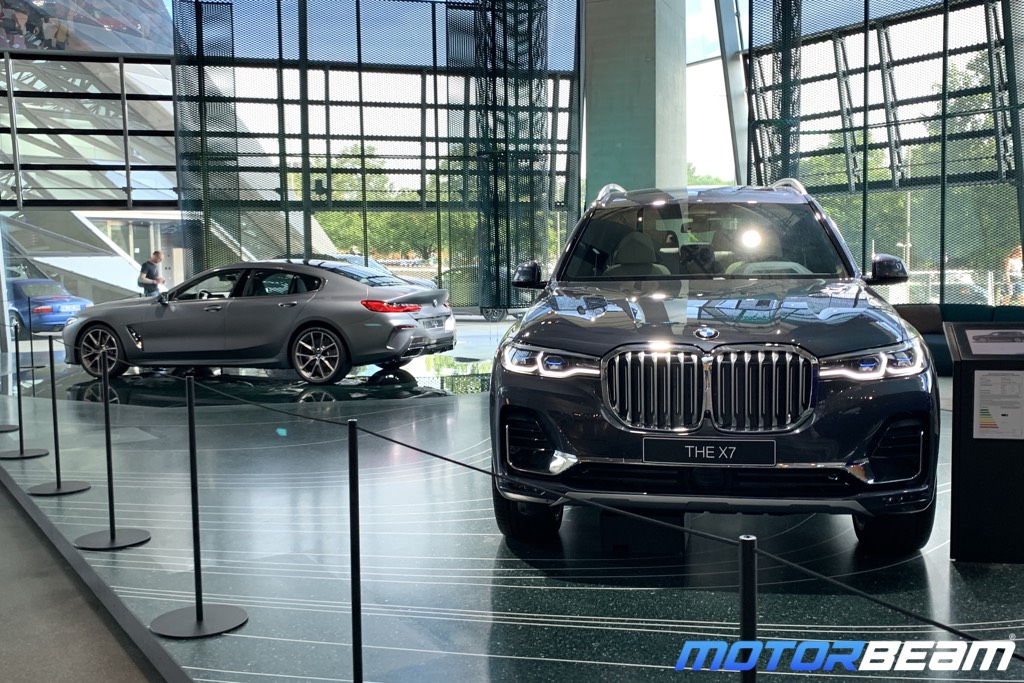 I checked out some of the latest BMW machines that were not launched in India back then. There was this new gen BMW 1-Series, X7 flagship SUV, M8 Gran Coupe and 7-Series facelift with a huge kidney grille. There is a huge shop as well, you get BMW, MINI and Rolls-Royce branded merchandise, clothes, scale models, watches and what not. It's a paradise out there and you have to visit this place once in your lifetime if you love BMWs.