BMW's i3 Concept At It's First iStore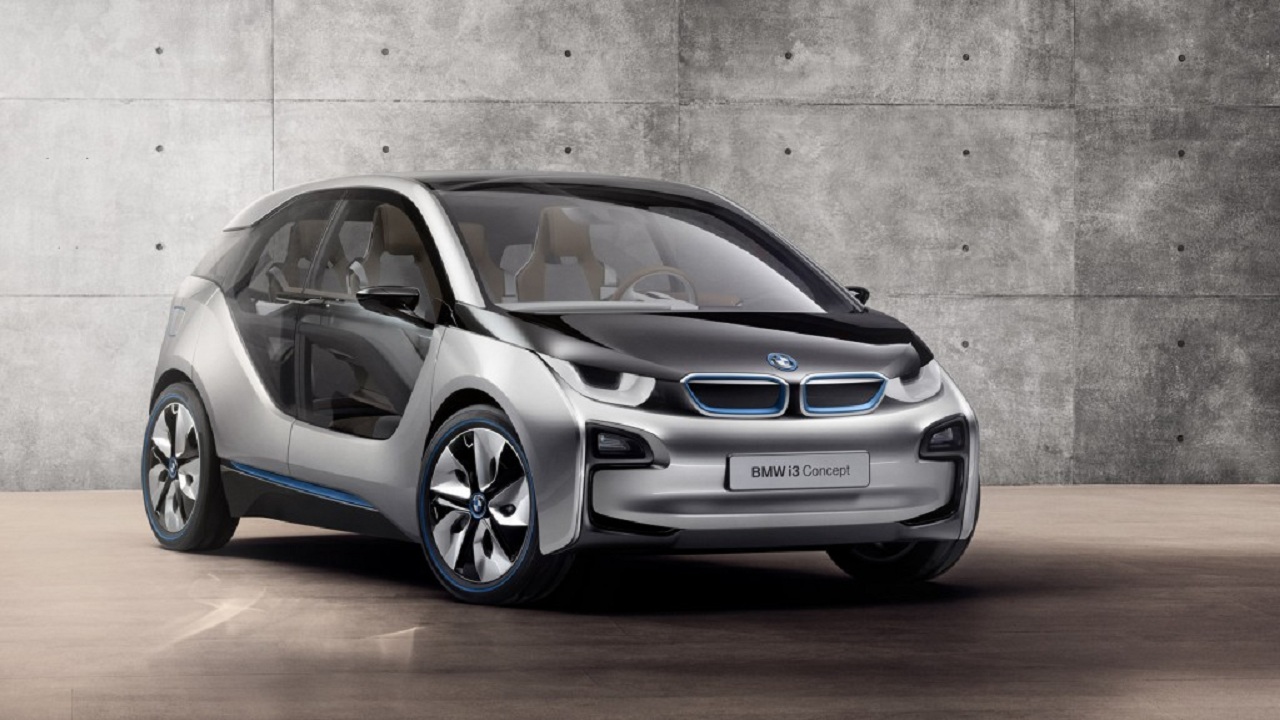 Now a days, the trend of opening cafes and stores by the auto dealers is gaining a lot of attention. And now BMW follows the same, focusing on its 'i-concepts' and electric vehicle modules. Called the 'i-store', the first of their chain has been opened by BMW on the park lane of London. To add more spice to this, BMW has presented its updated i3 concept on the occasion which better reflects the production module. Based on the original i3 concept unveiled at the 2011 Frankfurt Auto Show, the updated concept gets a new interior built with more of the materials expected to feature on the production version. These include a number of natural elements such as leather, wood and even wool, all supplied by sustainable sources.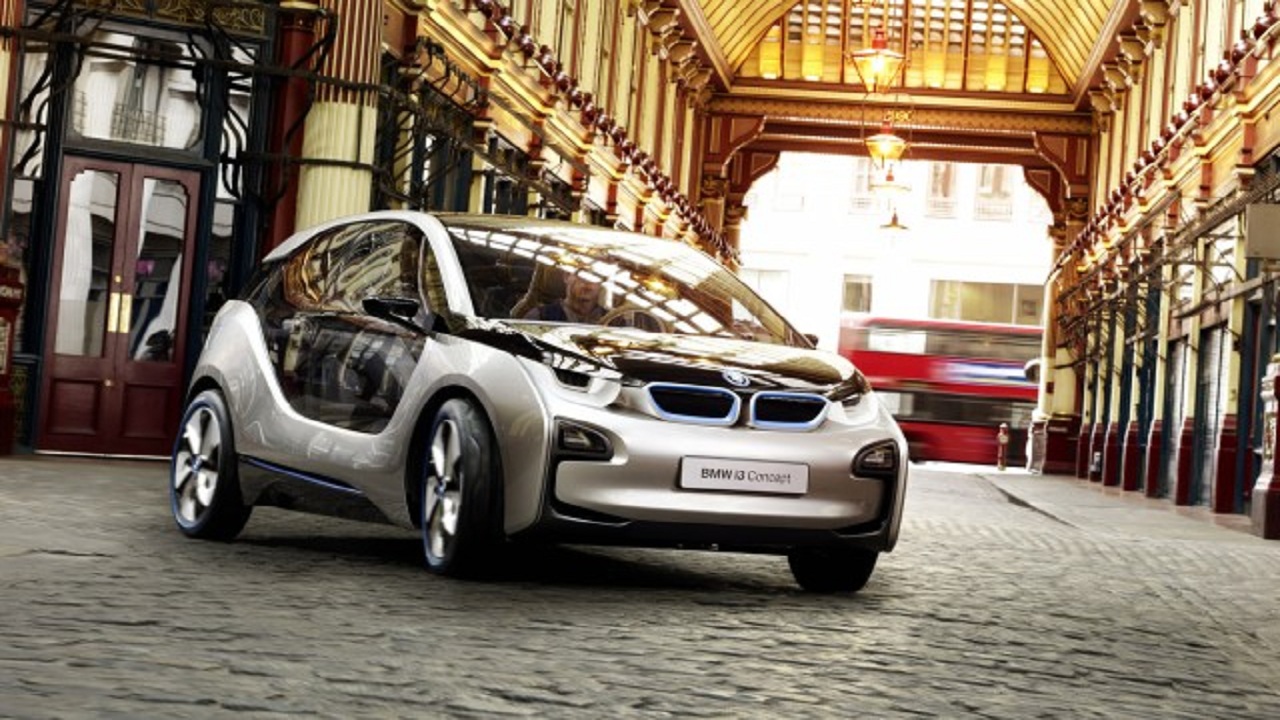 In this futuristic vehicle, we can't find the central tunnel giving us a feeling of a big airy room. The design of the ergonomics is so comfort biased that it allows to slide from one seat to another freely and to get down or to get in the car easily,even at the tight parking spots. One could expect the audio and the climate controls to get onto the steering wheel in this car but what one could not have expected is the 8.8 inch central display screen showing all the relevant information and a 6.5 inch instrument cluster on the steering wheel. A third display under the CID shows the functions of the audio control and climatic control.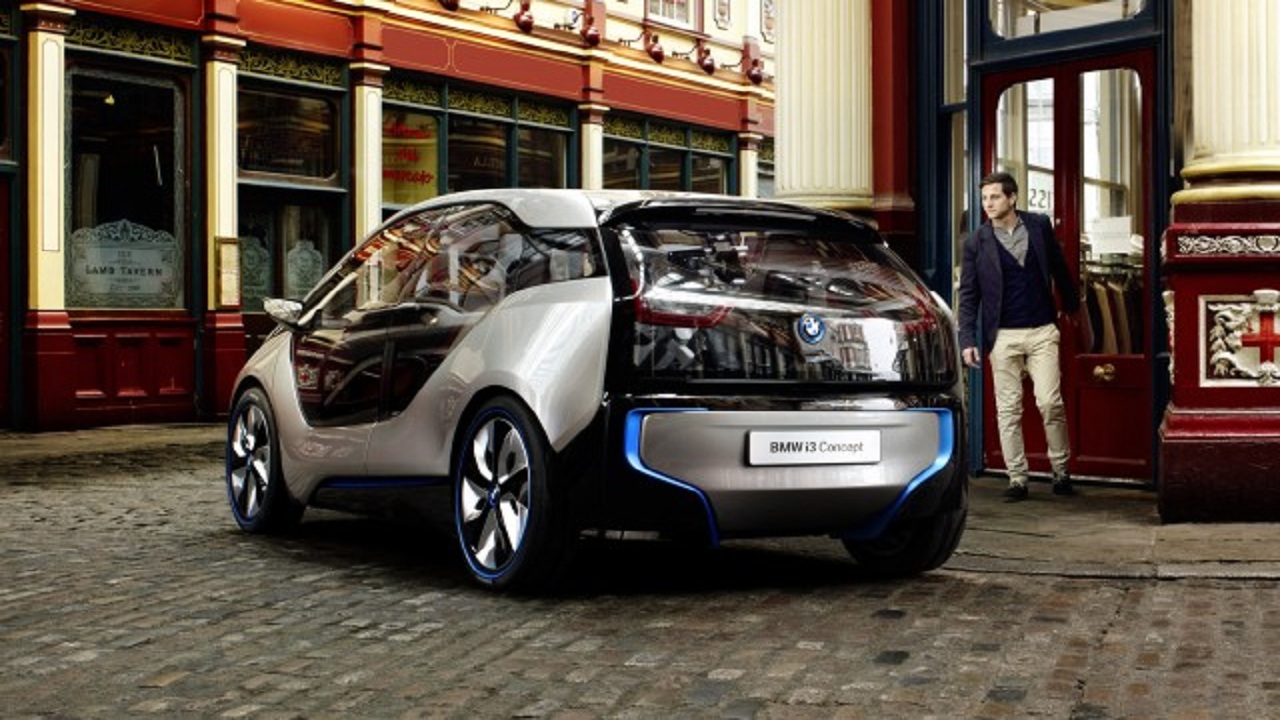 For all of this to get onto a move, the BMW i3 uses a lithium ion battery which powers the compact electric motor present under the body which spins the rear axle. It should be producing a maximum power of 170 HP and 230 Nm of torque. With all of this you can experience the ride for 140 to 160 kms at a stretch on a single charge. This wouldn't have been possible without the carbon-fiber construction bringing the weight down to less than 2,800 Lb. So let us expect this innovative machine to hit the roads to feast our eyes as early as possible.
– Raghunandan Reddy