Mercedes-AMG Celebrates 45 Years With Special SL65
AMG are the three letters which boosts up the Mercedes's reputation by three levels and now they celebrate their 45 years of relationship which dates back to 1967. AMG, which was formed by two retired engineers from Mercedes-Benz, has been producing mean engines for MERCEDES, PAGANI, and DUCATI (for a while) with a motto of One Man-One Machine. Yes, each single engine produced at AMG is started and finished by a single person ending it up with a badge on it with his name imprinted on it.
Now Mercedes and AMG celebrate their 45 years of performance passion with a special SL65 AMG. Probably they thought a cake would not have been that hot. This special SL65 AMG is a limited edition. Only 45 lucky petrol-heads will be able to buy it. We can expect it to come with the same forced-induction V-12 that powers the standard SL65 AMG. We wouldn't complain, since the engine's 621 HP and 1000Nm of torque won't prove lacking by anyone's standards.
And to give it a mean look, it will be given a grey matte finish called "designo magno graphite". The exterior package also consists of a carbon fiber kit which includes front apron, lip spoiler, engine cover and the rear view morrors. The quad tailpipes are coated in black chrome, while the wheels are painted in titanoum grey. The massive 255/35/19 (front) and 285/30/20 (rear) tyres look outstanding.. We expect Mercedes to take care of the interiors although. Coming to the price, anyone can expect it to be priced definitely a notch above the over pricing of the standard SL65 AMG. But there is no doubt that it cannot stop Mercedes from selling off all the 45 examples built.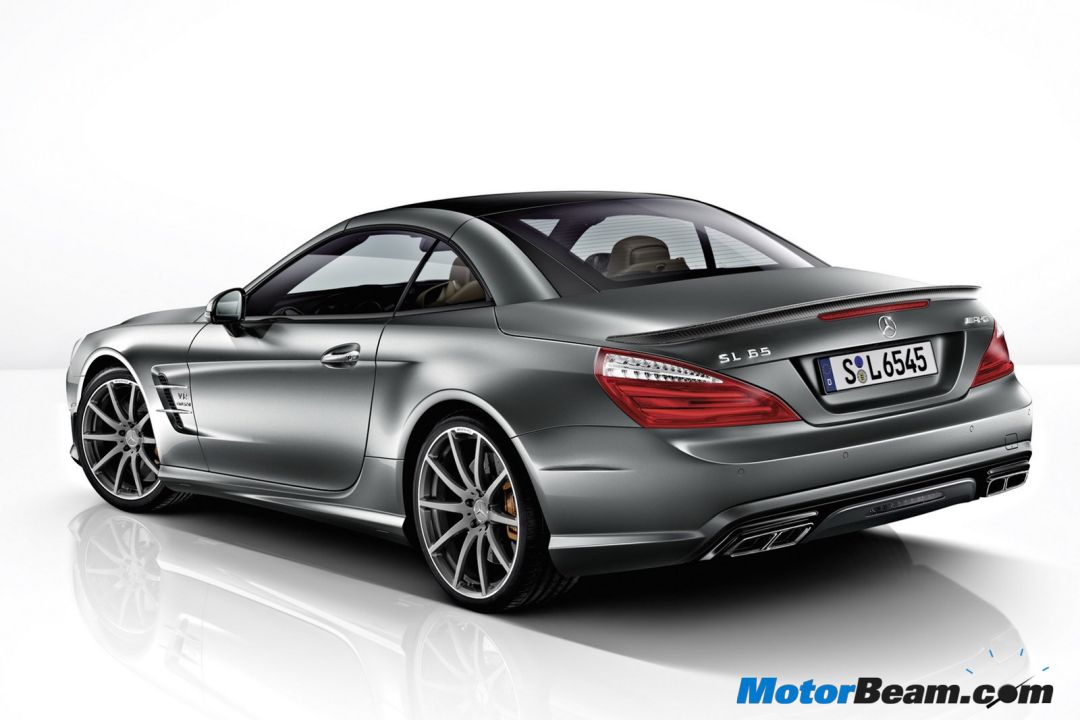 [youtube:http://www.youtube.com/watch?v=rTY8RstkzAY 540 375]
– Raghunandan Reddy