Does Your Yamaha R15 Need A Main Stand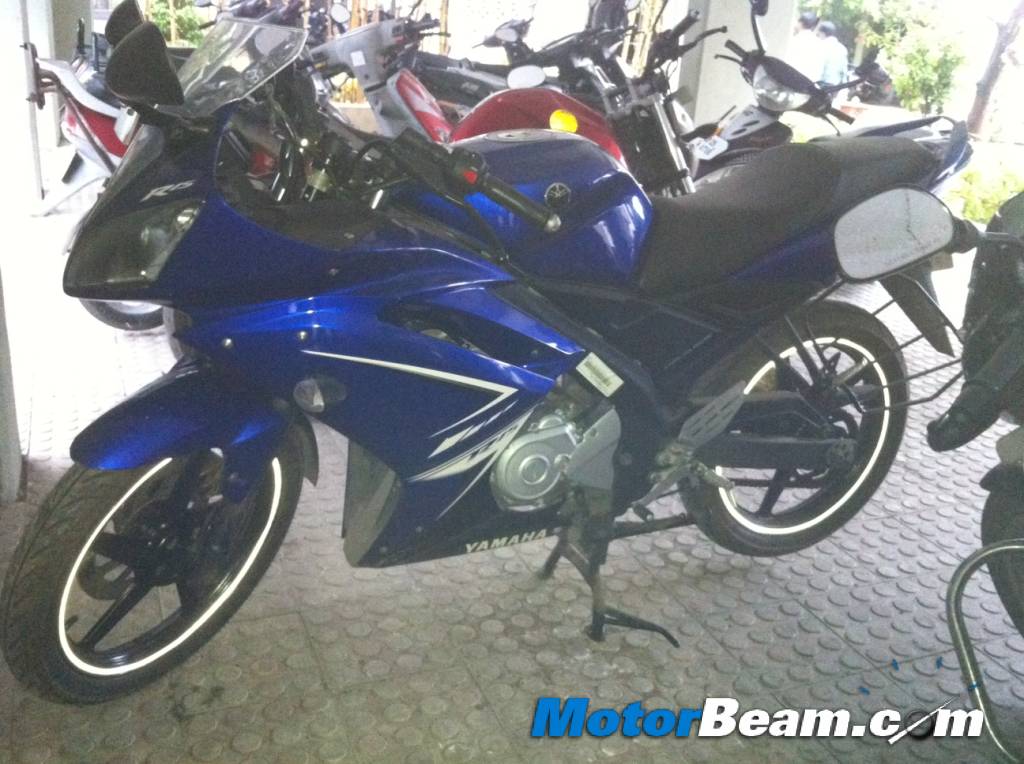 The Yamaha R15 is one of the coolest bikes you can buy today. Inspired by the mighty R1, the R15 uses all the high tech you would expect from a racing machine. However when it comes to using the R15 for normal day to day activities, you realize that the lack of a main stand is a real issues. Parking is scarce in our over crowded cities and the side stand makes the bike consume significant more space in parking. So what do you do?
While Yamaha will be glad to sell you a racing main stand, that doesn't solve the purpose. We came across a Yamaha R15, which had a proper main stand on it. While we have no clue on which main stand it is, but it looks more like a DIY job than anything else. Probably a stand from the Bajaj Pulsar was brought and than soldered onto the R15. Would you want to do such a job to your R15 or your ok with using the side stand only?