Ducati Wins The Daytona 200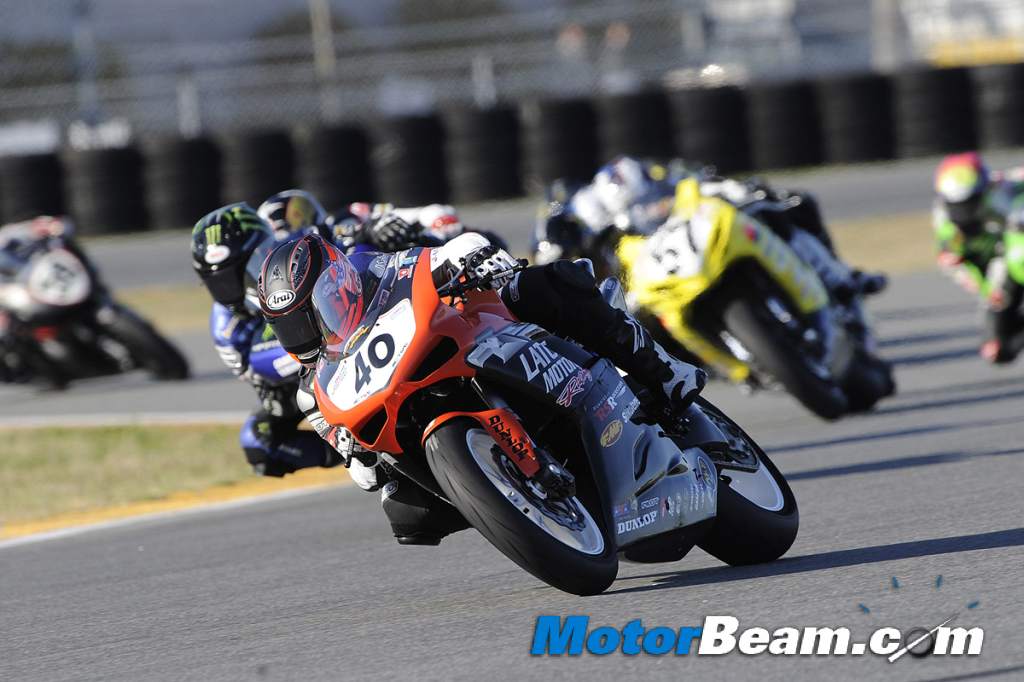 Privateer Jason DiSalvo and Team Latus Motors Racing took the new Ducati 848EVO to victory in the Daytona 200, the bike's first professional road race. The 2011 season opener at Daytona International Speedway had seven 848EVO entries, the most Ducati's on the 200 grid in over ten years. The 848EVO's next race will take place at California's Infineon Raceway May 13-15th.
"I really want to thank the Latus Ducati guys for all of their work in the pits. I'm so happy I can give Ducati their first Daytona 200 win in my first race on the bike, and the 848EVO's first ever AMA race! It's a magical thing and I'm excited to fight for the championship as the season goes on," DiSalvo said.