Fastest Chevrolet Matiz Uses Corvette's V8 Engine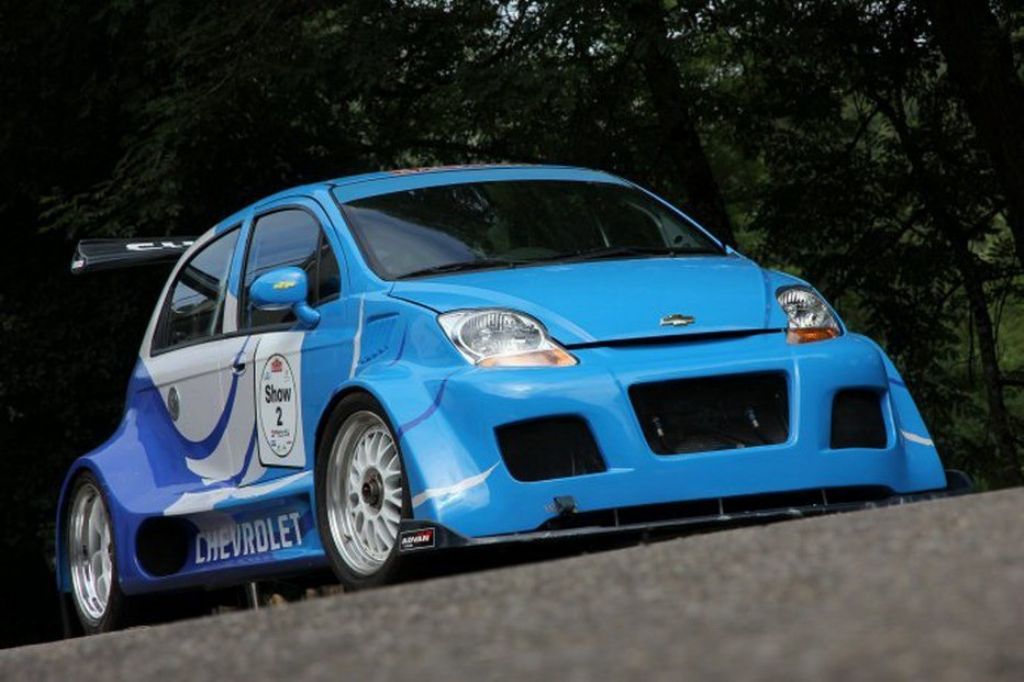 Do you remember the Super Cygnet, which is just a thought for now? While the Aston Martin is still trying to develop a blueprint for the Super Cygnet, a motor enthusiast Yves Fourdin has already performed such a feat. He has made the miniscule Chevrolet Matiz (sold as Spark in India) swallow a behemoth 7.0-litre, V8 engine sourced from the Corvette Z06. The most unbelievable part is that FAS (Fourdin Auto Sport) has done it without using any computers or engineers.
Yves's team (consisting of friends and no engineers) had put in around 1500 hours of old fashioned wrench style work to create this asphalt kicking Matiz. This Matiz is definitely not as efficient as a factory made one, but is way too quick. A normal Matiz does the 0-100 km/hr sprint in around 18 seconds, where this mean machine can do it in a crowd pleasing 3.7 seconds and can continue till 260 km/hr of top speed. The 500 BHP engine is not solely responsible for these figures. The car also shares its braking and steering systems with the Corvette.
Though the figures are impressive, the car still looks funny. It looks as the car is resting on the platform created by the super wide body kit used to house the massive 18-inch rubbers. But I am sure that no one will be able to make fun of this hot rod once it starts moving. Truly, FAS has showed that its not just the technology, rather it's the passion of the fanatics to do something new and amazing, which drives the industry. Currently the one and only car is being showcased in an event in Belgium and is also on sale on eBay.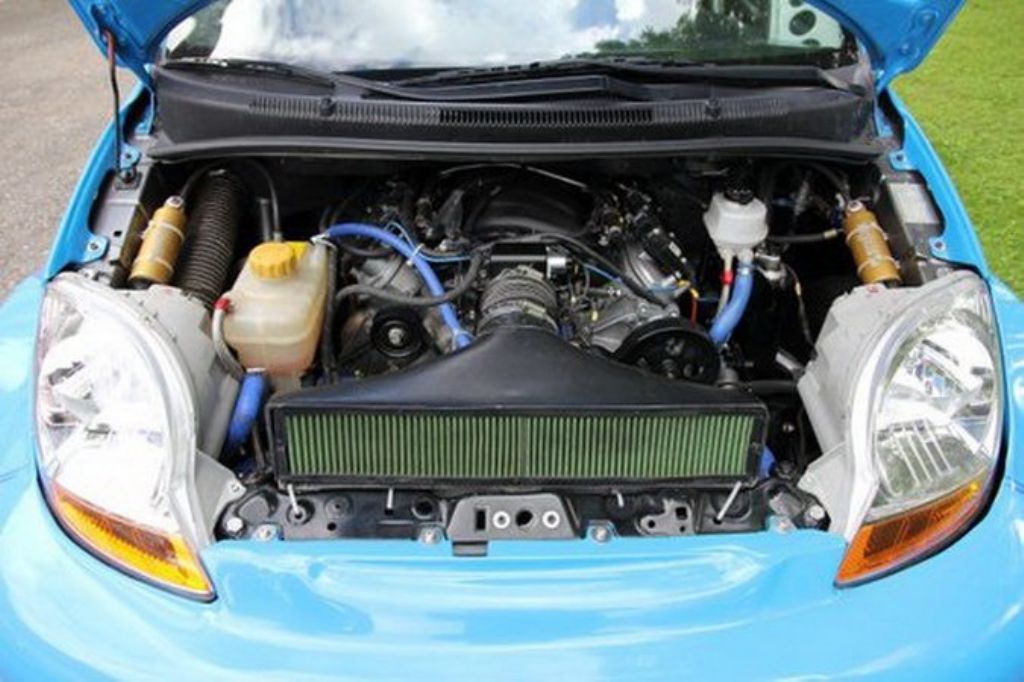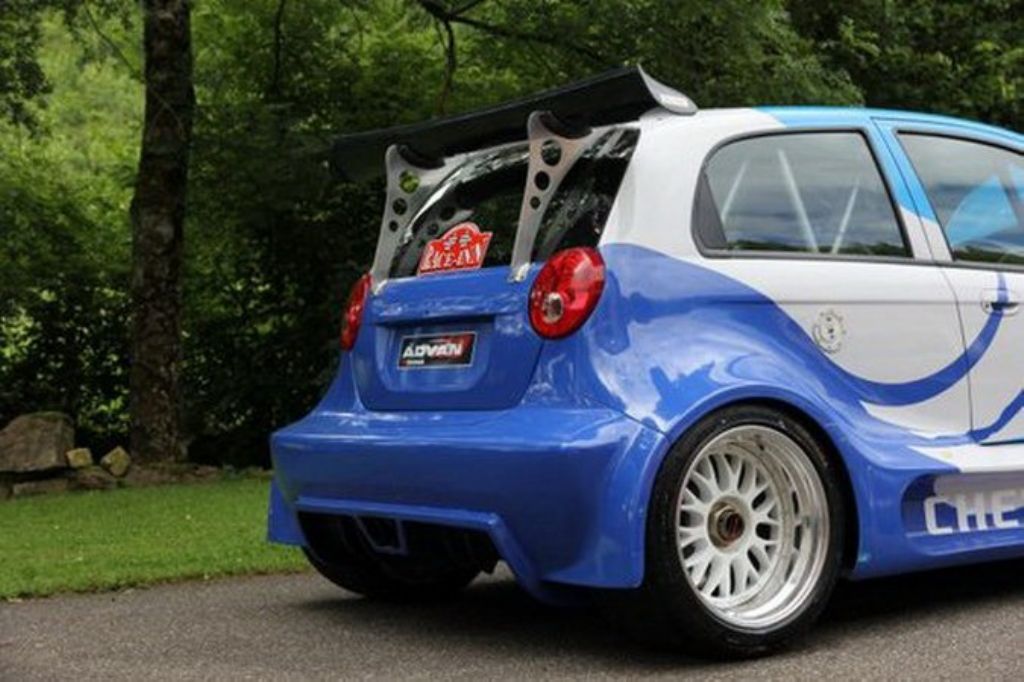 Source – CarScoop