Teaser Image Of Ferrari's Most Controversial Car Is Out!
While the teaser image of the Ferrari Purosangue has been released, the car will make its debut later this year
It's happening. Ferrari is ready to introduce its first-ever SUV this year and the teaser image of the model expected to be named the Purosangue has been officially released.
The Italian supercar manufacturer claims the new car's bloodline can be traced back through the brand's history. But, there are hordes of aficionados who readily disagree with the statement.
Only the front end of the performance SUV has been shown in the image. The car gets a long bonnet with power bulges, C-shaped cutouts that extend till the nose, below which sits the bumper with the air intake.
While the DRLs can be seen, the main lights will be positioned below, flanking the central intake, as previously revealed by spy shots of an undisguised Purosangue that surfaced online last month.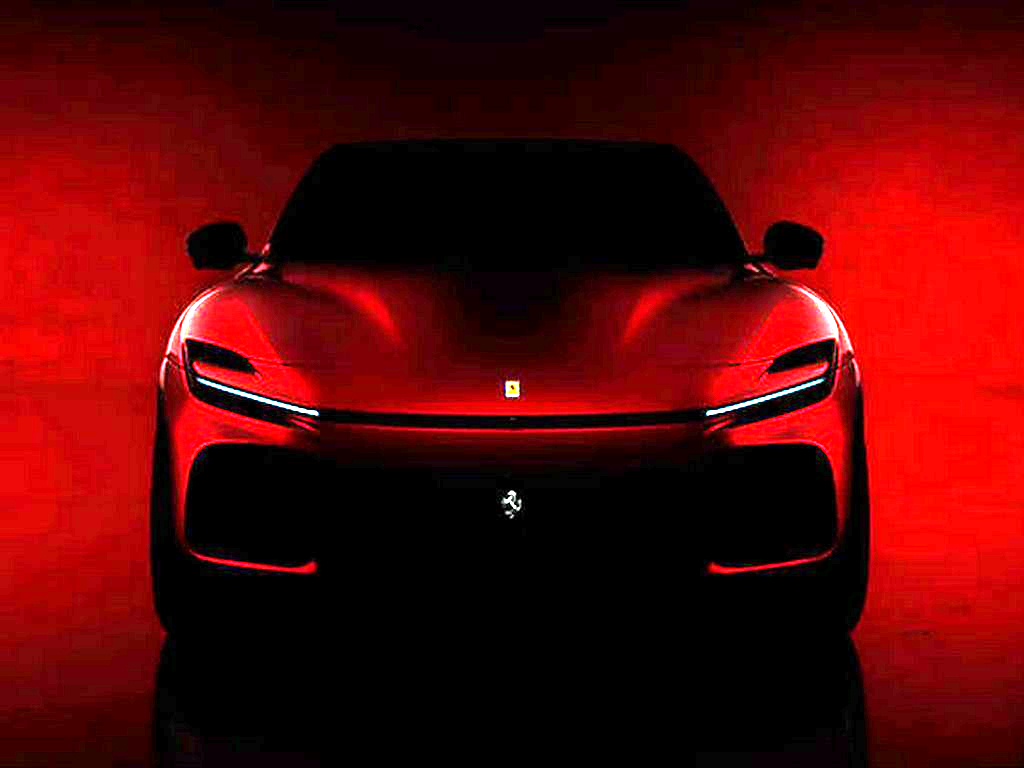 Since it has a long bonnet, the performance SUV is likely to sport the front-mid-engine layout. At present, one can only speculate about the engine(s) that will power the car as Ferrari has been tight-lipped about it thus far.
But, the motors are expected to come with electric assistance, and be paired with a transaxle dual clutch automatic gearbox. Being an SUV, 4-wheel drive will be on offer from the get-go.
On the inside, the Purosangue will likely come with 4 or 5 seats, large digital screens, head-up display, rear-seat entertainment, latest connectivity options and the latest of Ferrari's cabin design.
And finally, despite having more ground clearance than traditional Ferrari models, the SUV should come with sorted ride and handling. As an added bonus, the car would be able to go off-road as well.