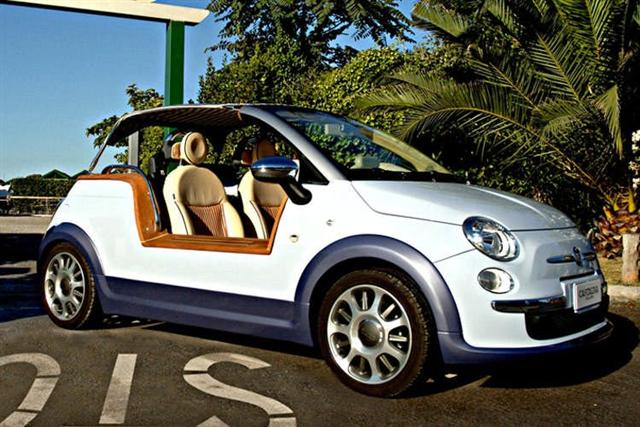 Milan's crazy coach builders created a beach car out of the Fiat 500 and gave it electric power. The crazy people are Castagna's designers and they have removed the doors, rear seats, tailgate and the rooftop of the production 500. In order to maintain structural rigidity the 500's side sills have been raised and reinforced.
Known as the Tender Two, it has a removable striped canvas roof top which is complemented by the nautical themed teak wood that covers the cargo area. It also features new upholstery.
This car gives zero emission due to the electric motor under the hood. A top speed of 130 kmph and a range of 140 km ( after a four hour charge) is claimed by the makers of this beach car cum go kart, which is ideal to cruise around the beaches of Goa.