Fiat Organizes Plant Visit For Owners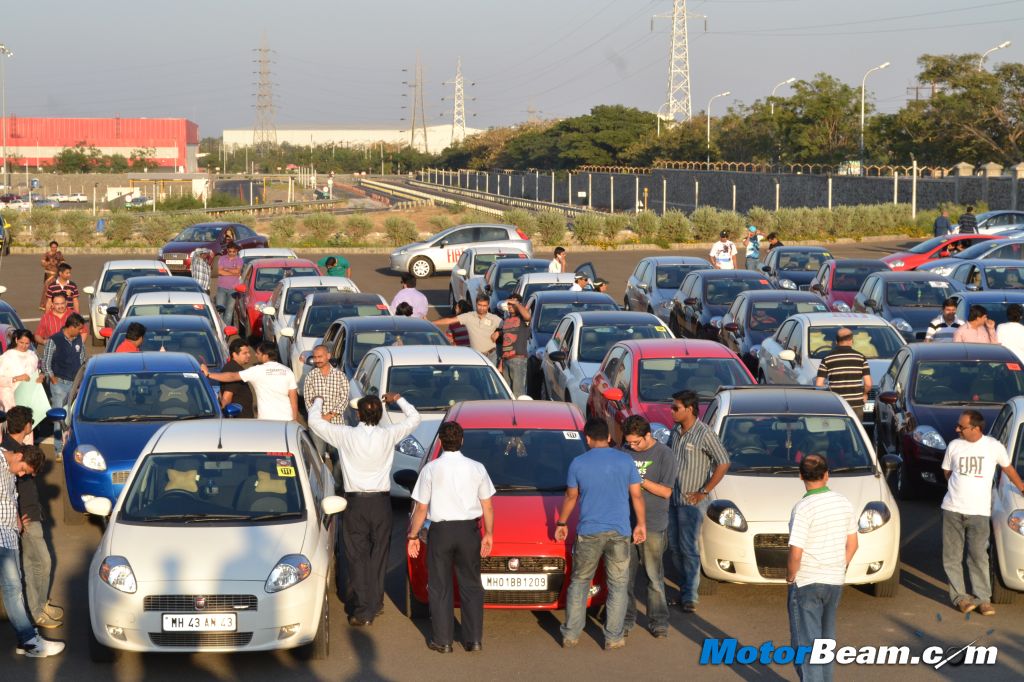 Fiat is showing increased focus on existing and future customers. It is no secret that Fiat brand has one of the most loyal customers and in order to ensure the positive word of mouth continues to flow, the Italian automaker recently organized a plant visit for Fiat car owners in Ranjangaon. This event saw more than 600 Fiat car owners and more than 200 Fiat cars visit the Fiat factory in Rangangaon. This facility churns out the Grande Punto and Linea. People had come from various states of India, showing their love for Fiat.
The company rightly called the visitors as Fiat loyalists and showcased them first hand manufacturing of vehicles. Fiat enthusiasts were also taken to the Fiat Powertrain facility, which is one of the largest producers of 1.3-litre Multijet diesel engines in India. The company also showcased various audio visual presentations of the global Fiat line-up of cars and the upcoming vehicles for India. A quiz was organized and the winner was given a reward.
Fiat also hosted lunch for the visitors at the plant and a band of musicians kept them entertained. The company has launched a national referral program, wherein 'Team Fiat India' members can avail special benefits and rewards on purchase of Fiat vehicles and services. Although Fiat's market share in India is in single digits, the company has a very large and loyal customer base, who swear by the fantastic products the company has to offer, right from the Uno (first launch) to the Grande Punto (latest launch). The company also displayed the entire Fiat India line-up including the 500, Bravo and Alfa Romeo.