Fiat Sells 8,38,000 Cars in Brazil In 2012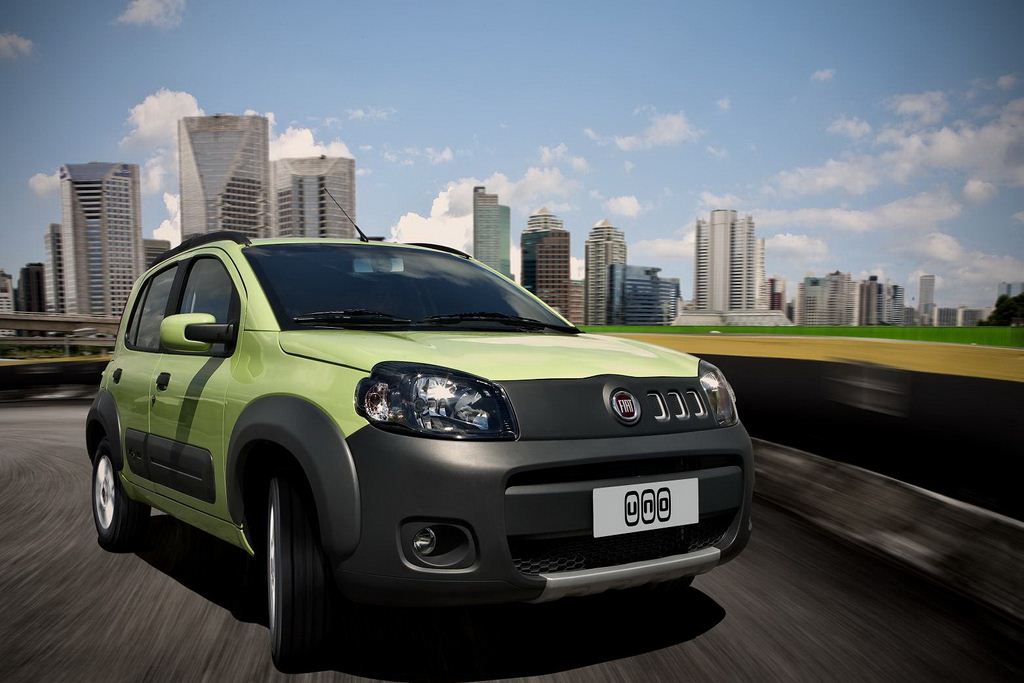 Fiat set a new record for highest sales of their cars and commercial vehicles in Brazil with 8,38,000 units being sold in 2012, a market which they entered in 1976. The growth in sales recorded this year was a healthy 11.1 percent over last year. The total share of Fiat in the passenger and commercial car sales in Brazil increased from 22 percent to 23.1 percent this year. The best selling models from the Fiat stable were the small car, Uno, grabbing 2,55,149 unit sales and the Strada small pick-up series, which registered 1,17,464 unit sales.
Fiat has extremely good sales in most parts of the world, especially in Europe and as we can see in Brazil as well. But at the same time the sales in India despite starting off with excellent products has always been very disappointing. Fiat barely manages to sell 500 units per month which is just a fraction of how many sales they score in Brazil. In truth, the Brazilian market is very similar to the Indian market as there too, the maximum sales are of small cars, small SUVs and light commercial vehicles.
So using similar strategies and products, Fiat should do well in India. But the biggest difference is that Fiat sells almost 25 different cars in Brazil where as back home they sell only two. The range of intelligent products with lot of functionality and value for money is very high in Brazil while in India, only the Punto and Linea are available which in spite of being extremely good products, are not enough to pull good enough sales. Also the image of Fiat being unreliable with very poor service support has a major role in limiting sales, but new intelligent products and efforts to improve sales and service will go a long way in improving sales in India.