Uncamouflaged Ford EcoSport Caught Testing in Chennai
The most awaited car of the year, the Ford EcoSport was spotted testing in Chennai without camouflage. Four different EcoSports, one in red, one in yellow and two in dark grey were seen. The four cars had 3 different types of alloy wheels on them and were possibly all different versions as well. The photos reveal the overall dimensions of the EcoSport which as we can see is not a very big SUV and as it is under 4-metres in length, making it pretty compact. We can also see that Ford has not changed the car too much from the concept which looked extremely good.
Though exact details are not known it may be possible, Ford might be testing four different versions with different engine choices. The four variants might be the 1.0-litre EcoBoost engine, the 1.5-litre diesel engine, the automatic version and the 1.5-litre petrol version. It is not yet known whether the automatic version will use the same Fiesta 1.5-litre petrol engine with the double-clutch autobox or the 1.0-litre EcoBoost engine. But the diesel version will be the same 1.5-litre engine from the Fiesta.
The dashboard of one of the cars can be seen and it is similar to the Fiesta, just as the international versions. The rear glass is a little small in height and like most rear wipers, the sweep is not very big and cleans only the centre of the rear glass. As Ford is testing the EcoSport without camouflage openly it can be assumed that the official launch of the EcoSport should not be very far. With the small SUV market being the hot spot in India at the moment, Ford should not delay the launch any further.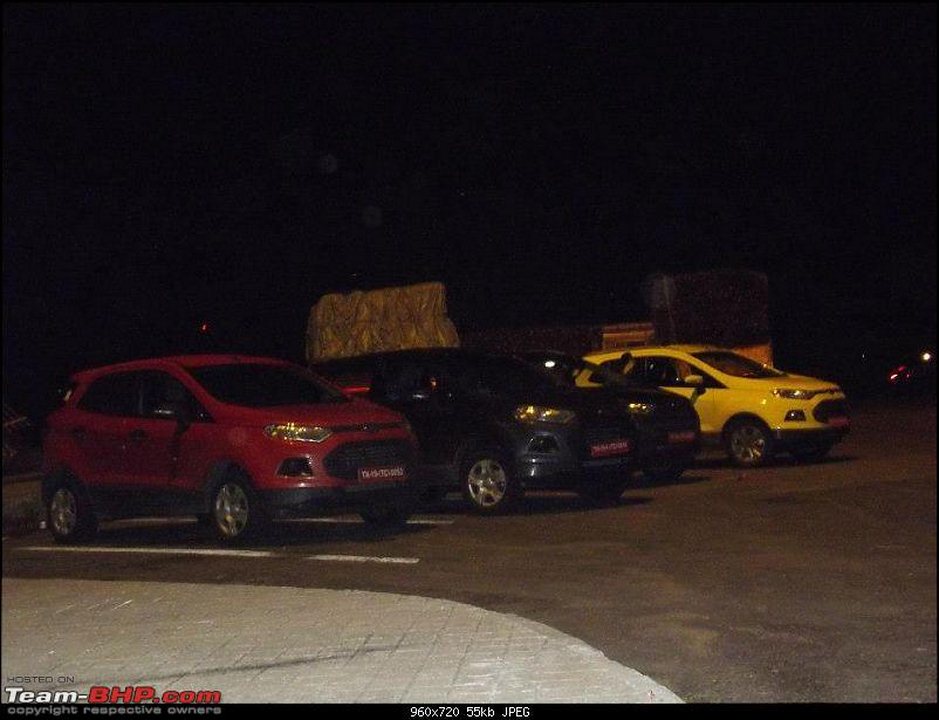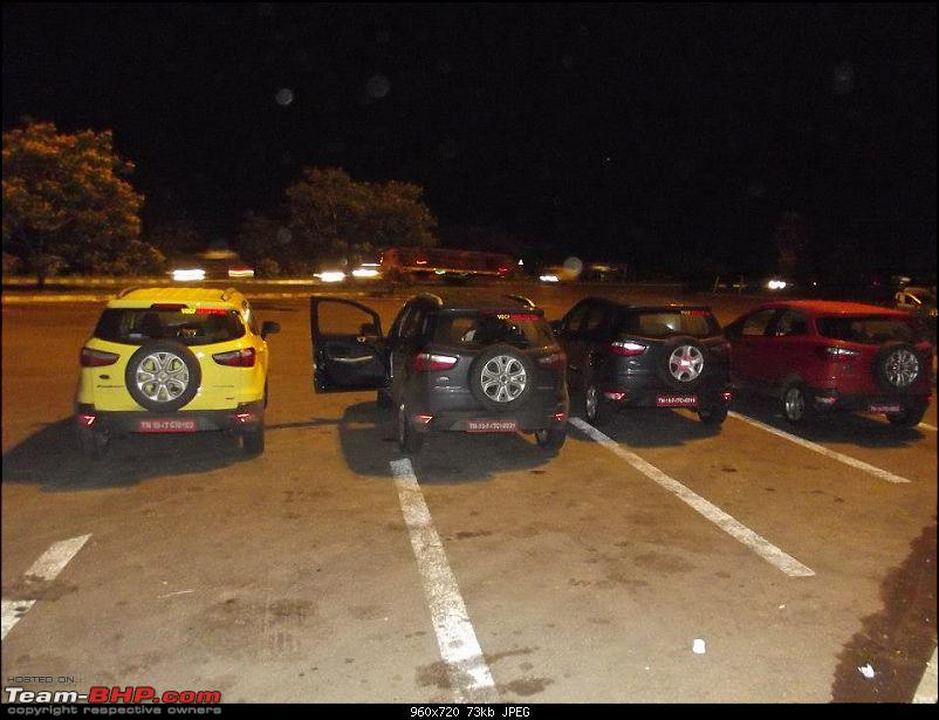 Source – Team-BHP