Force One Base Variant Caught On Test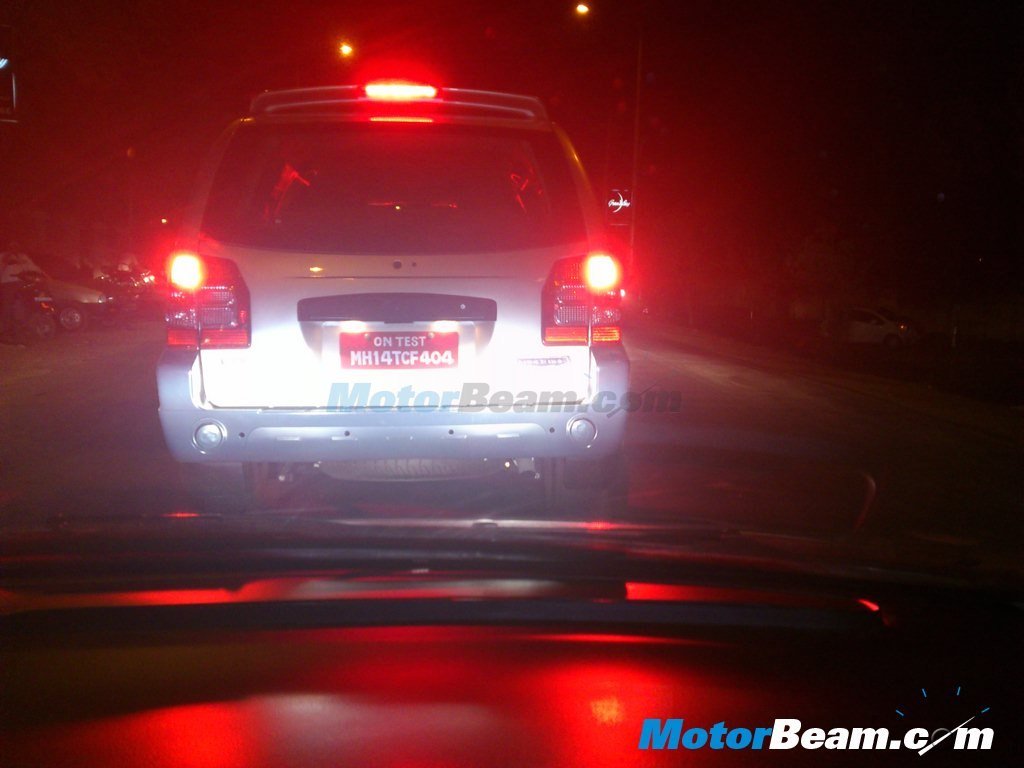 Force Motors is preparing to launch a new stripped out variant of their premium SUV, the Force One, in the coming months. The sales of this SUV have been pretty disappointing in spite of being quite a competent product, offering good space, decent equipment levels and an imposing road presence. More so, the Force One is powered by the acclaimed 2.2-litre Daimler-Mercedes diesel engine. The Force One failed mostly due to the higher price, lack of brand value and high competition in the segment.
Force Motors are now trying to fix this by introducing a new cost effective base variant for the SUV. This new variant was spotted testing recently by MotorBeam Forum moderator Kedar Bendre. To keep costs down, Force Motors will strip the car of many cosmetic and interior luxuries. This base variant has black bumpers and wing mirrors instead of body coloured ones and most of the chrome garnish is stripped off. The LED daytime running lights, roof rails, fog lamps and alloy wheels too have been ditched.
The interior of this base variant of the Force One is expected to be quite barren and will miss many features. It is also being said that the Indian manufacturer may also replace the excellent Daimler-Mercedes 2.2-litre diesel engine with the old 2.6-litre oil-burner from the Force Trax which produces just 60 BH of powerP. This would really lower the price and make the Force One quite a value for money vehicle but lacking refinement and luxury. This base variant may be aimed at the taxi market. It is expected to be priced as low as Rs. 9 lakhs or there about.
[singlepic id= 10009 w=540 h=375 float=center]