Ford Airs EcoSport Advertisement In Argentina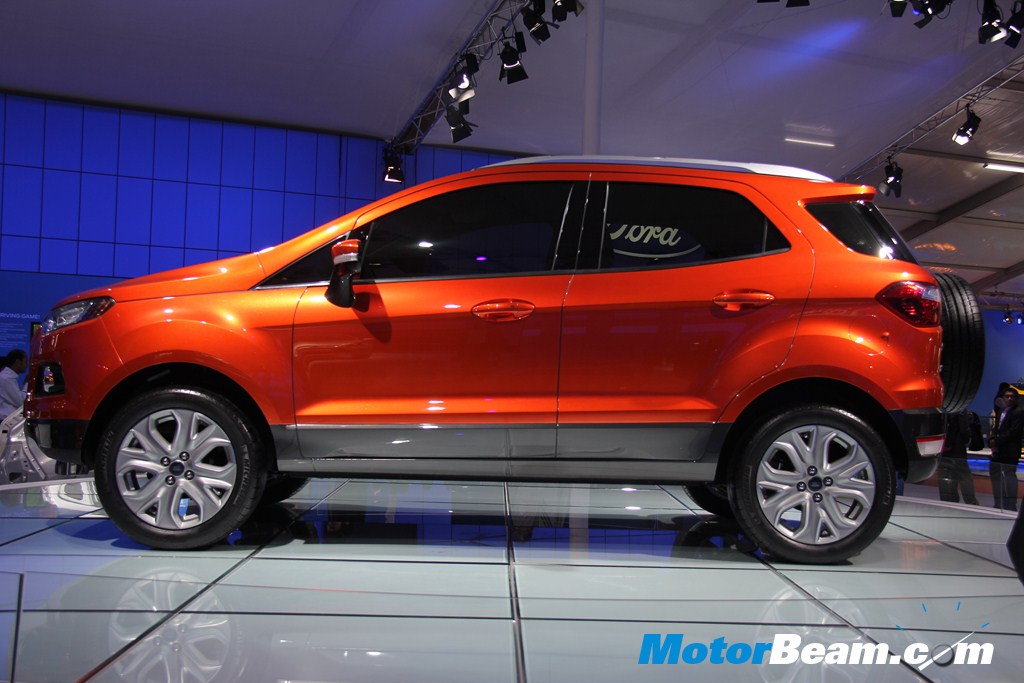 Renault has launched its highly anticipated SUV Duster and the kind of response the company is getting not only in India but all around the world has made the segment to heat up. Other car manufacturers are also preparing their warriors like Honda's Jazz based SUV and the Fiat's 500x crossover. But standing tall and distinguished in the line is the Ford with its EcoSport and it is all set to launch the Duster's rival in the coming months.
Renault is under the spot light with its Duster and Ford doesn't want to be left behind. The consequence was the sudden airing of the Ford EcoSport's advertisement in Argentina. The news is as surprising as the advertisement. The new Ford EcoSport appeared with the singer Carlinhos Brown, who led the presenter Angelica for a ride in the car, on the Titanium version. Like the production version presented by the company, the car in advertisement was in sparkling orange and Ford also focused on some of the features of the car like the Ford SYNC. Ford offers SYNC on 2012 Fiesta. The advertisement also shows some of the very beautiful shots and angles of the EcoSport giving a detailed look into the beauty of the car.
The American car giant will launch its much anticipated EcoSport in August in some parts of the world and its India launch is expected in Q1 2013. Expect the car to come at a similar lucrative price like the Renault Duster. The Ford EcoSport is a dynamic, futuristic looking car loaded with features and will surely spice up the Indian automobile market when it will be launched here. Power will come in through a 1.0-litre EcoBoost petrol engine and a 1.5-litre TDCi diesel engine. Ford could undercut the Duster, thanks to the excise benefits the EcoSport will receive.
– Kanishk Arora