Ford Announces New Adaptive Steering, Debut In 2015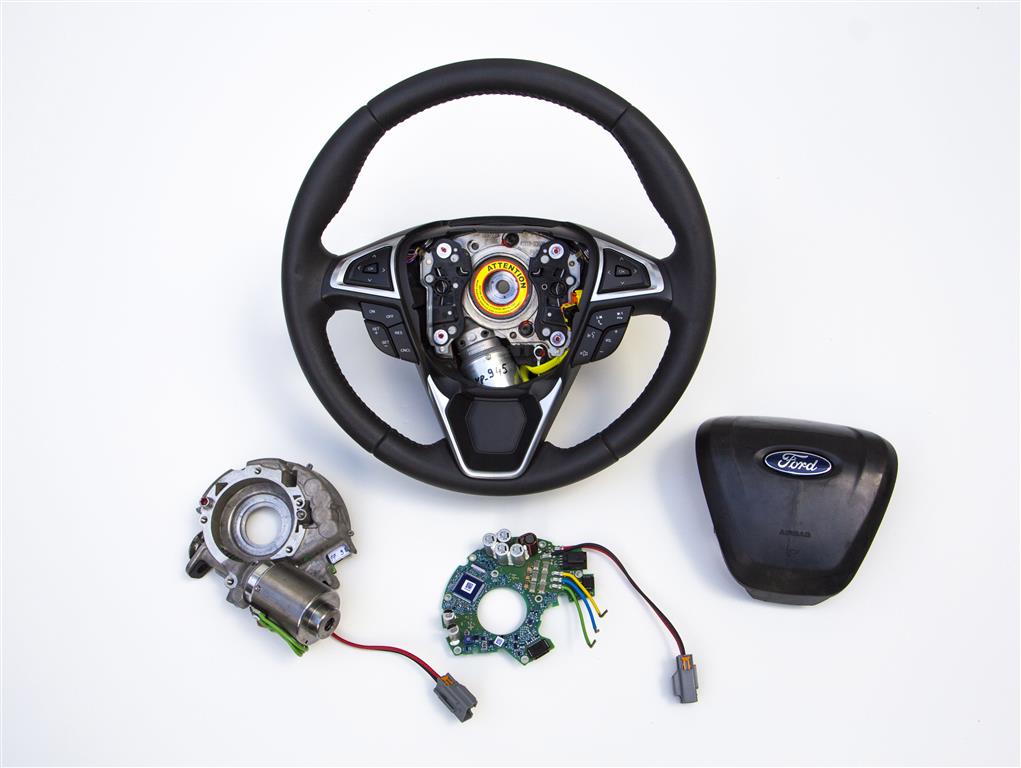 Ford Motor Company has been working closely with Takata, which is a leading supplier of automotive steering and safety systems, to develop a new and advanced steering technology for cars. Ford vehicles have always been known to possess good handling capabilities and the company is taking it one step further with this new technology. The main aim of the new tech is to provide an effortless drive in cities and congested areas at low speeds while making the drive more fun on highways and at high speeds.
The Adaptive Steering from Ford is set to make driving a good experience. All vehicles out here come with a fixed ratio that determine how much do the tyres turn with a specific number of steering turns. However, Ford's new steering will come with a system that changes and adjusts the ratio on the move. This means that while driving at slow speeds or while parking the car, the steering would require much lesser efforts and turns since the ratio would be adjusted accordingly. While driving on highways the ratio will change accordingly along with making the steering feel slightly heavier for better feedback to the driver.
The new steering comes with an actuator fitted inside the assembly that does all this work. The actuator consists of an electric motor and a gearing system and it has an ability to add or subtract from the driver's inputs. This in turn provides a better driving feel irrespective of the vehicle size. Ford's new Adaptive Steering will be introduced on select vehicles starting from 2015. We can expect the new steering technology to filter into almost all Ford vehicles in the near future.
[youtube:https://www.youtube.com/watch?v=AGdDA2sqzIY 540 375]