Ford Develops Special MyKey For Speed Limit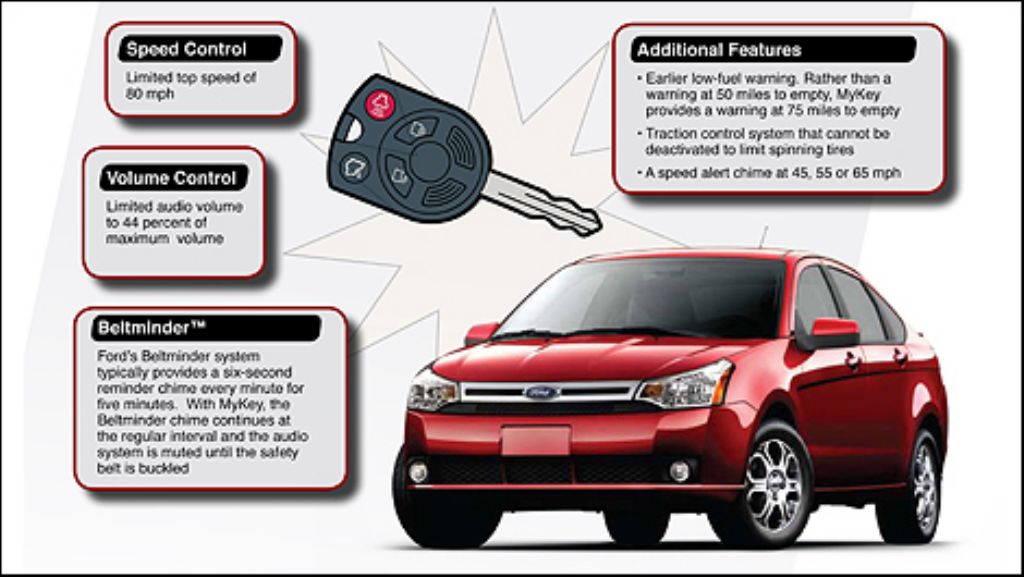 Worried about your children speeding on the roads? Ford has a solution for you. The company has developed a new control key system for its cars. The system has been named as MyKey which can used for limiting the speed of the cars. The system requires a interfacing between the computer system on board of the car and the special keys developed by Ford Motors. This interfacing has the ability to restrict the speed of the drivers. So how does this whole system work?
The solution might sound simple yet it is a complex technology. One car would use different keys. The car's system would recognize the different keys and then the car's settings are adjusted based on the owner's requirements. Thus, the system can be set for a particular limited speed for the key that your children would be using. When they key in using that key, the car would not go beyond the set speed limit. Reckless driving is one of the major concerns these days. This is seen more among the youngsters who crave for speed. Thus, this system would be a boon for their parents.
This system can limit the top speed to 128 km/hr. When coupled with the speed limit warning chimes, the system would cut in at 72 km/hr, 88 km/hr and 105 km/hr. Well, the system is not just about limiting the speed of the cars. Yet another feature is the volume control. Driving at high speeds with music on loud volume is another major reason for the mishaps on the road. Thus, this system can also configure the volume settings just like the speed control. The volume of the car stereo can be limited to just 44 percent and if the driver and the passengers are not wearing the seat belts, then the sound system gets disabled completely.
The makers also say that the system can prevent the driver from deactivating the safety technologies like stability control. This would help in avoiding the low-speed collisions. Apart from this, the system has the capability to alert the driver sooner when running low on fuel. Thus, the warning light would flash when 121 km worth of fuel is left rather than the conventional 80 km. Ford Motors has plans to launch this parent and traffic friendly system in UK sometime next month.