Ford EcoSport vs Renault Duster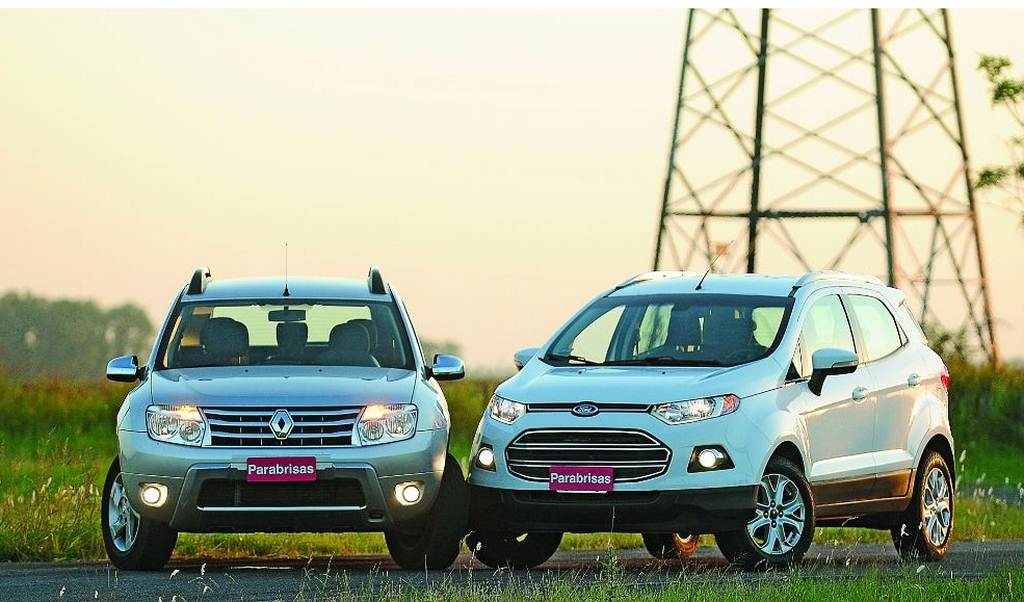 The Ford EcoSport is very close to its launch in India and there is tremendous excitement in the Indian market for the same. The EcoSport has been around in many international markets for quite some time and has tasted tremendous success everywhere due to its aggressive design, long list of features and sharp handling. The EcoSport will go head on with the current favourite compact SUV in India, the Renault Duster and we will have to see how dynamics of the market change with the introduction of the EcoSport.
The Ford EcoSport and the Renault Duster have been sold in the Brazilian market for quite some time now. We have pictures of both the contenders together from Brazil's Parabrisas magazine, which will help us directly compare the two together. On first glances we can see that the Duster looks slightly bigger than the EcoSport but latter looks more stylish and modern. The space inside too tells the same story with the Duster being a little more spacious but has a bit of a dated interior and the EcoSport sporting a very futuristic design.
In the Brazilian market, the EcoSport costs almost equivalent to Rs. 40-50,000/- more than the Duster, which is quite a lot. But it is possible that Ford is taking pains to localize the EcoSport as much as possible so that the cost can be kept minimum. Its length being less than 4-metres and engines being under 1.2-litre for petrol and 1.5-litre for diesel too will help with lower taxes. So the delay in launch might be due to the fact that Ford is working hard to price the EcoSport considerably less than the Duster.
Only time will tell how the two cars compete with each other on the road. But on the whole we can be sure that the Ford EcoSport will be a more stylish and modern compact SUV for young families while the Renault Duster will be more practical, spacious and solid for possibly a more mature buyer. How well Ford prices the EcoSport will decide whether it sets the sales charts on fire and really affects the sales of the Duster.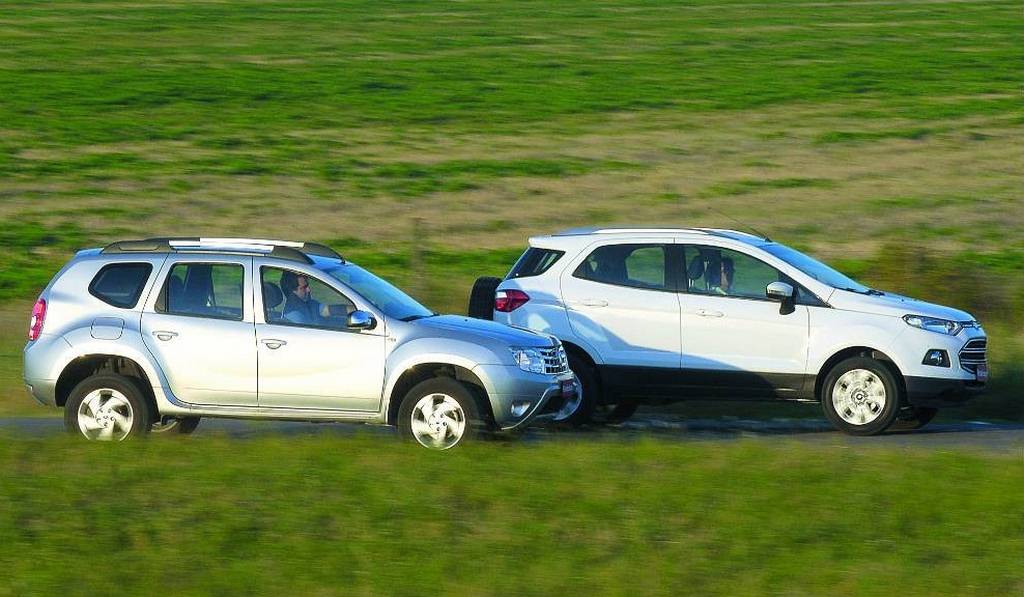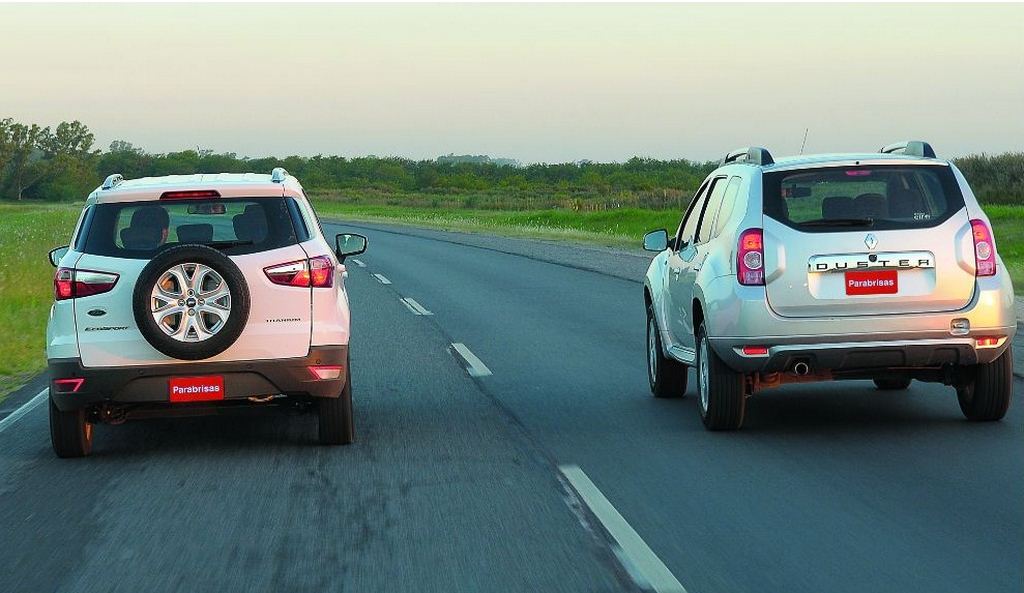 Pictures Source – Parabrisas