Ford EcoSport Will Indeed Carry A Shocking Price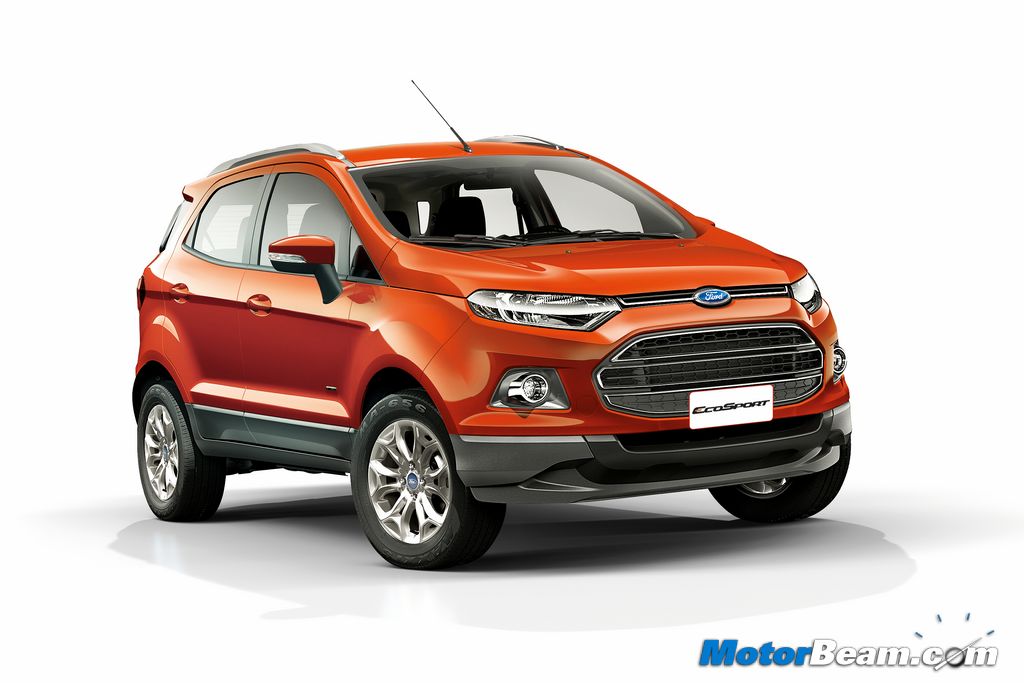 The launch of the highly awaited compact sports utility vehicle, the Ford EcoSport is right around the corner and the car is expected to have very aggressive pricing. This compact SUV will not only challenge the latest SUV's in the Indian market like the Renault Duster and Mahindra Quanto, but also give hatchbacks and compact sedans a run for their money. The EcoSport is expected to be priced as low as Rs. 5.9-6 lakhs for the base model, which will overlap many car categories.
The Ford EcoSport is expected to undercut the pricing of its main competitor, the Renault Duster, by more than Rs. 1 lakh which will make the SUV market even more competitive. Along with SUVs, the EcoSport is also expected to take away sales from premium hatchbacks like the Hyundai i20 and compact sedans like the Maruti Suzuki Swift Dzire and the upcoming Honda Amaze. For almost the same price or slightly higher, buyers will be able to buy a SUV which in India has a lot more status.
The Ford EcoSport will be unaffected by the recent rise in taxation of SUVs as it's dimensions and engine size will qualify it as a small car rather than an SUV which attracts only 12 percent tax. This too will result in a lower price of the car. Ford has not announced the price but has said that higher expected volumes and their plans for export of the EcoSport gives them an edge in pricing.
Almost 40 to 50 percent of the EcoSport's local production will be exported which also means that the Indian EcoSport will have good built quality as well as luxury features like Bluetooth Sync, Hill Climb Assist, etc, comparable with international standards. Also this will enable the EcoBoost engine to be manufactured in India sometime in the near future. The plant in India will produce 380 variants of the EcoSport. The vehicle displayed a few days back was a pre-production model and the final product will have same levels of quality as the Fiesta.
Source – Economic Times