Royal Enfield To Launch New Bullet 500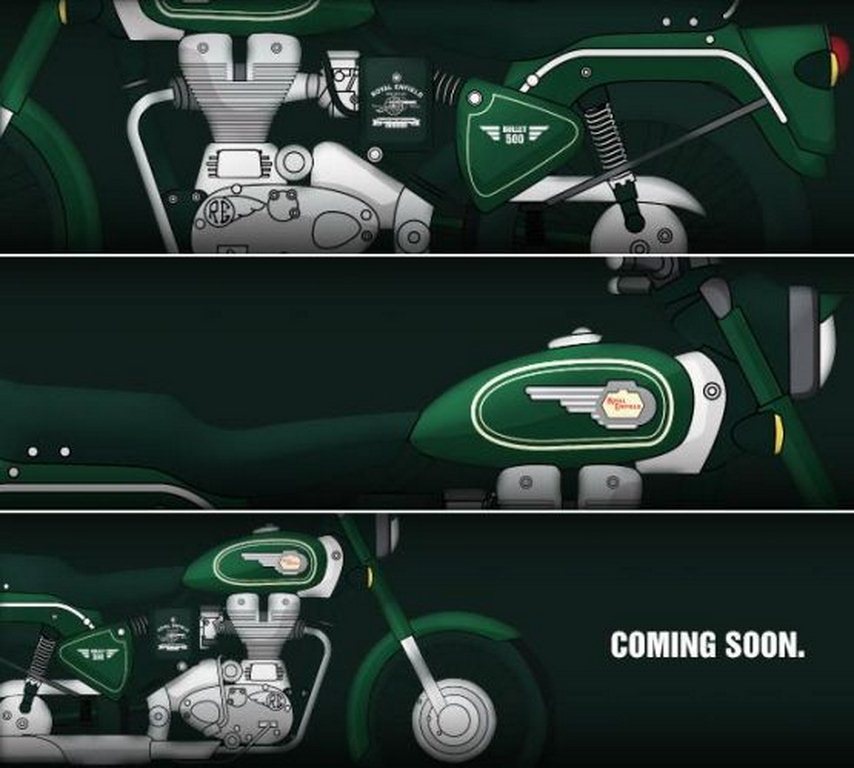 Royal Enfield will launch an all new bike in the coming months called the Bullet 500. Royal Enfield will introduce a new colour for the Bullet 500, called the Forest Green. Royal Enfield is bringing back the legendary 'Bullet' name for a 500cc bike after a considerable gap of more than 10 years. The follow up model for this original iconic bike was the AVL-engined Machismo 500 followed by the latest Classic 500 and its variants like the Chrome and the Desert Storm.
Royal Enfield has released a teaser picture of the bike. The new 500 has the coveted 'Bullet' look, retaining its old-world charm. Royal Enfield already sells the Bullet 500 in international markets with the same 499cc EFI engine from the Classic and Thunderbird 500 range. But as it can be seen in the pictures, they may ditch the Electronic Fuel Injection for India and use a carbureted fuel delivery system. A lot of problems have been associated with this EFI technology, so many potential buyers may have more confidence in buying this motorcycle due to its simpler, more reliable and cost effective engineering.
It is expected that the specs of this carbureted 499cc engine will be at par with the EFI's 27 BHP and 41.3 Nm of torque. The Bullet traditionally has 19-inch wheels at both front and rear, but all the newer 350cc and 500cc bikes from Royal Enfield have a 19-inch at the front and 18-inch at the rear. Which combination out of these will the company choose for the Bullet 500 will have to be seen. The new Forest green colour seen in the picture is a new colour for India which is between the Sea Green of the Classic 500 and the Battle Green available only in international markets. It is expected that the Bullet 500 will cost around Rs. 1.4 lakh which is Rs. 20,000/- less than the Classic 500.
Source – Bike India