Ford Working On 1-Litre, 150 BHP EcoBoost Engine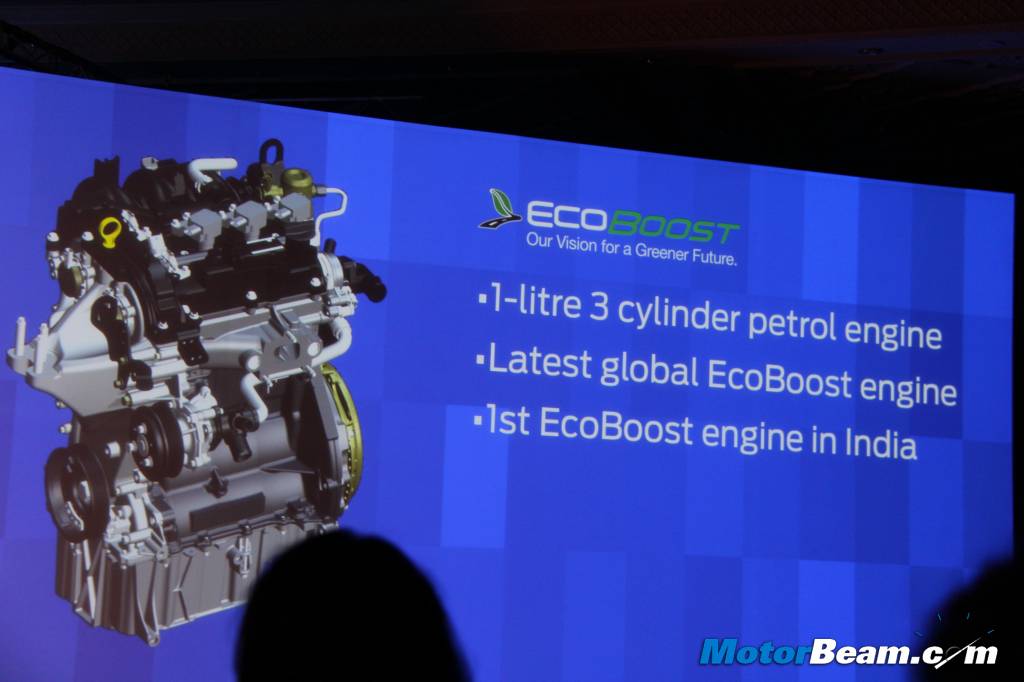 Ford is working on extracting even more power from the compact 1.0-litre EcoBoost petrol engine. This 3-cylinder unit produces 123 BHP of power and now the company is aiming to extract as much as 150 BHP of power. However the EcoBoost engine won't get 150 BHP in India even after the company is able to achieve this much output. With such an output, the EcoBoost engine needs high-quality fuel, which is easily available in Europe.
Ford is confident of getting 150 BHP of power from the 1.0-litre EcoBoost engine but since it has to go into a production car, the engine will have to complete a full development process. This involves tough endurance tests with engine operations in -40 to +50 degrees Cesius temperatures. This higher output 1.0-litre EcoBoost engine could be used in a limited edition vehicle.
Ford has already extracted 220 BHP (on the engine dyno) and 202 BHP output on the Formula Ford car. However this vehicle is not in production and thus the higher output was just a test of the engine. The 220 BHP, 1.0-litre EcoBoost engine uses the turbocharger from the 1.6-litre EcoBoost engine (the same engine which does duty in the 180 BHP Ford Fiesta ST). Ford executives who have driven the Formula Ford car with 220 BHP of output want the company to bring out a limited edition production of atleast 50 units.
Ford's 1.0-litre, 3-cylinder EcoBoost engine will debut in the EcoSport compact SUV in India. It is expected to produce 118 BHP of power and will be mated to both 5-speed manual and 6-speed automatic PowerShift transmissions. The same engine made its debut in the US market in the facelifted Fiesta hatchback earlier this week.
Source – AutoExpress