Future Reva Cars Could Power Your House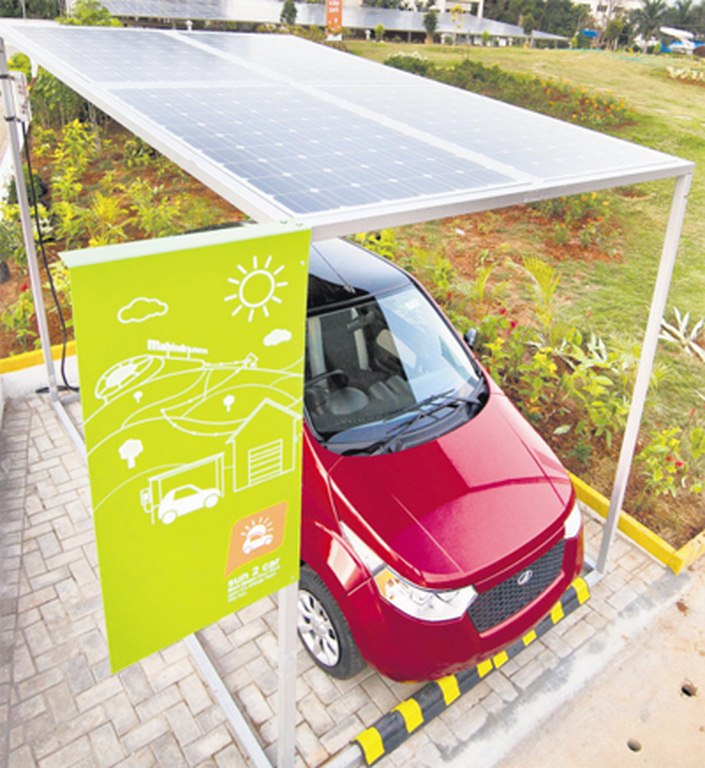 Well, don't get surprised, electric car manufacturer Mahindra Reva is working on a car which works on solar cells and also generates electricity for consumption when parked idle. Not only this, these cars are environment friendly and have zero emissions. So these cars will get you an income with zero fuel expense, this is not a far sighted dream and will be realized in a span of few years if all things fall in place for the Bangalore based company.
These cars will be connected to supplier grid and reverse the flow of power supply for consumption during peak demand hours. This will serve as an additional source of income for the owners from power suppliers. The group has also developed another model under the banner of 'Sun to Car', where the cars are parked under solar paneled roofs for charging purpose. Efforts are also being made to develop a car with solar panel roofs which will further cut the expenditure on conventional infrastructure by 20 percent. Not only this, these cars also assure to save around 40 tonnes of CO2 each, and will also get some carbon credits for owners.
Solar Powered cars have a promising future ahead in India; it will not only solve the crisis of oil prices but will also help in solving climate problems. Indian government is planning to put 6-7 million solar powered vehicles on road by 2020 under the National Electric Mobility Plan. The government has also sanctioned US$ 4.1 billion plan for boosting sales of electric and hybrid vehicles over the next decade in India. The company is investing a lot of money on building infrastructure such as charging points for these electric cars with the support of government. So the time is not too far to go green and have an electric car in your parking lot.