Rolls-Royce Phantom Series-II Launched In India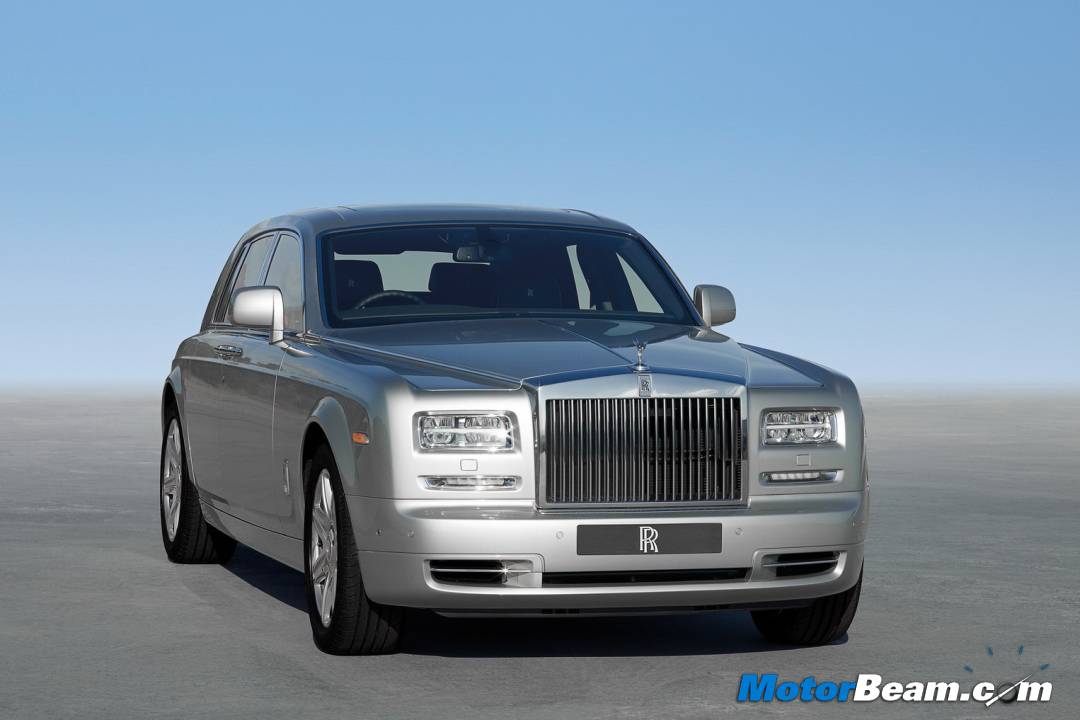 Luxury is the only word which comes in mind, when someone takes the name of Rolls-Royce. The legendary British super luxury car maker has launched the latest generation Phantom in India today. The new upgraded model of the Phantom I which was launched in India in 2005, the Phantom Series-II will be available in four models in India – Phantom, Phantom Extended Wheelbase, the Phantom Drophead Coupe and the Phantom Coupe. The British manufacturer has crafted this super luxury car with full elegance, which simply speaks for itself.
The Rolls-Royce Phantom Series-II will be offered with a 6.75-litre V12 direct injection petrol engine which produces power output of 453 BHP at 5350 RPM and 720 Nm between 1000-3000 RPM. The engine is mated to a 8-speed automatic ZF gearbox in all the models. The new powertrain results in improved power generation, smooth gear shifting, an improvement of 10 percent in mileage and lower emissions. The Phantom touches 0-100 km/h in just 5.7 seconds and gives you an enthralling drive experience.
The Phantom II comes with a cluster of cosmetic changes including new full LED headlamps, new front grille crafted out as a single unit of stainless steel and new design for front and rear bumpers. The Phantom II also showcases an array of upgradation in interiors with a bigger LCD screen, new navigation system, front rear and top view camera to assist while maneuvering, BMW i-Drive system which it inherited from its parent company BMW and few other features.
Rolla-Royce has priced the Phantom II at Rs. 4.6 crore (ex-showroom Mumbai) for the standard wheelbase model and Rs. 5.10 crore for the extended wheelbase model. Rolls-Royce currently has three outlets – Mumbai, Delhi and Hyderabad, which will be increased to five by the end of the year. The company sees growing prospects in super luxury car market of India and anticipates a positive response from clients in India. Rolls-Royce has been the first choice of Indian kings in the past and have been the symbol of legacy, it hopes to continue the same now with the Phantom Series-II.