GM Unveils Chevrolet MPV & Sail Hatchback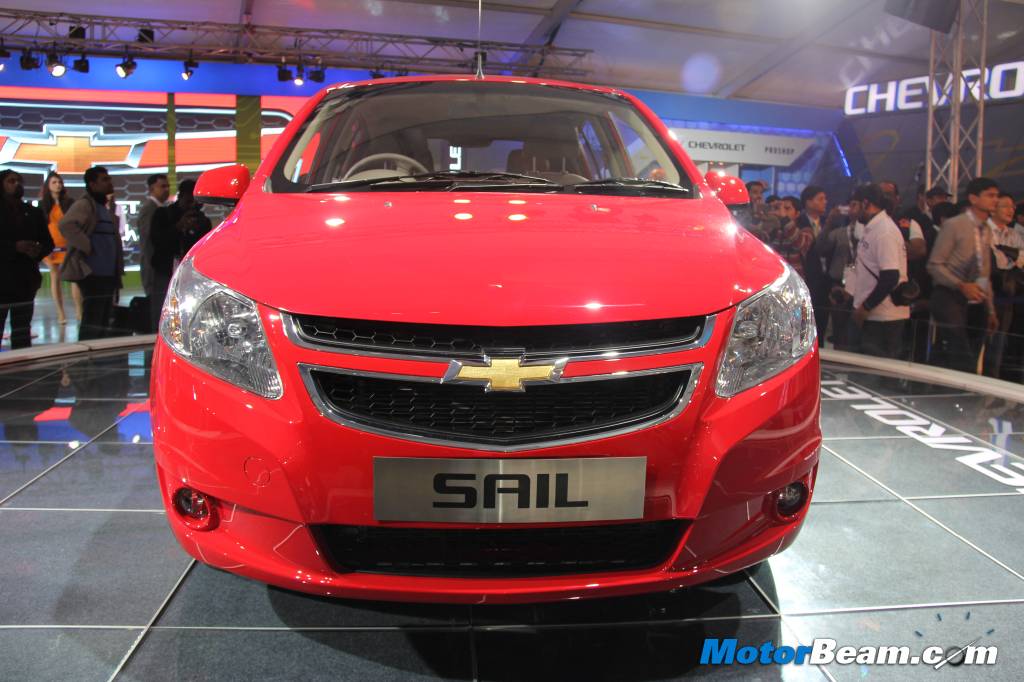 The US based car company GM, under the name of Chevrolet (in India) unveiled the Sail hatchback and an MPV models at the on-going 2012 Auto Delhi Auto Expo today. These are the two models that have been developed by GM alongwith its Chinese automobile partner, SIAC automobiles. The Chevrolet Sail is powered by a 1.2 Litre petrol engine that produces 81 BHP of power. Also, the company will be adding the 1.3 Liter Fiat diesel engine to their portfolio in due course. The Sail measures an overall length of 3947mm, thus falling in the sub 4 metre category attracting excise benefits. The Sail, not a very good car in terms of styling yet is quite pleasing to look at. The Sail however can command of loads of interior space with a wheelbase of 2465mm. On the interior also, not is extra-ordinary yet not bad. The Sail is set to go on sale in mid 2012.
Apart from the Sail, Chevrolet also showcased its 7 or 8 seater MPV (depending on the configuration) will also go on sale in mid 2012. The MPV is powered by a 1.4 litre petrol engine that produces 94.6 BHP of power. The MPV will also get the Fiat sourced 1.3 litre engine towards the end of this year. The key feature of this MPV would be loads of space being offered on the inside and its expected killer pricing. GM is not taking any chances for any errors and for this has hired Lotus engineers for fine tuning of the MPV's suspension and chassis.