Hero Karizma ZMR Long Term Review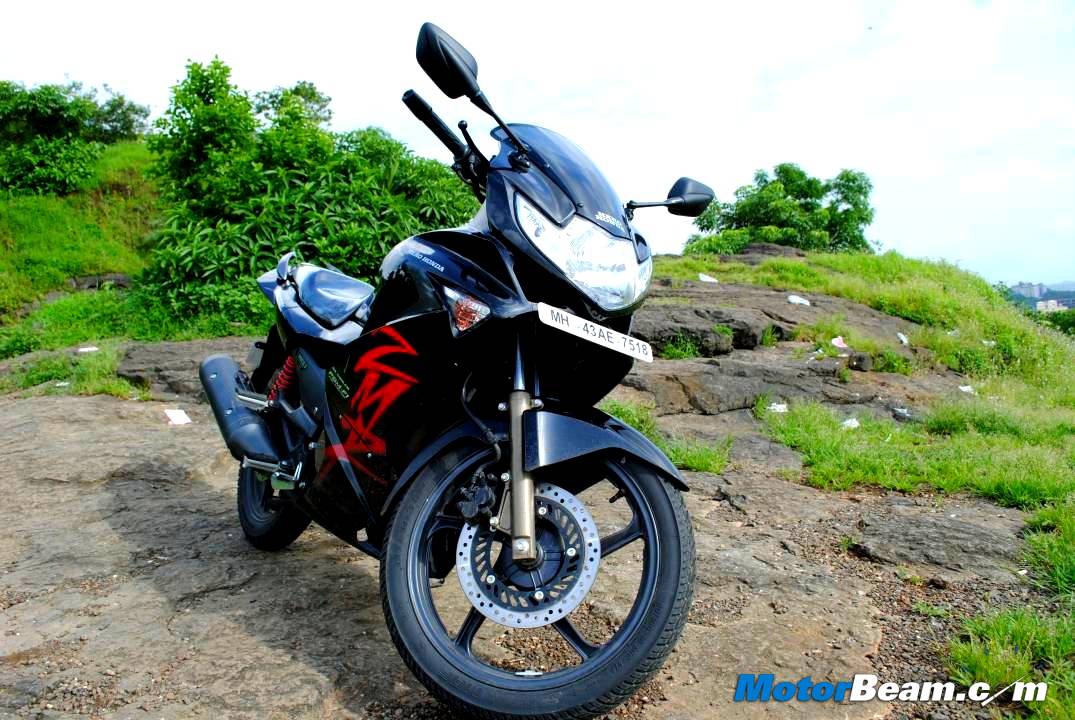 Hero Karizma ZMR Long Term
Bike Tested: Hero MotoCorp Karizma ZMR
Test Started at – 21 km
Test Concluded at – 5881 km
Kms Done: 5860
Mileage – 37.24 Kmpl
41.51 Kmpl (Best)
31.87 Kmpl (Worst)
Fuel Consumed – 157.92 liters
Fuel Cost – Rs. 10,897/-
Major Repair – Rs. 5850/-
Service Cost – Rs. 2880/-
When Hero Honda launched the Karizma in 2003, it instantly became one of the most popular bikes in India. Soon rivals started to launch competitive offerings and the Karizma's popularity started to sink all of a sudden. Hero Honda knew they had to do something and after a tiresome delay, the company launched the much awaited upgrade, calling it the Karizma ZMR (link to full review). This upgrade was a significant one, bringing fuel-injection, digital instrumentation, clip-on handle bars, rear disc brake and a full fairing to the Karizma. But not everyone took so well to the Karizma ZMR as they had taken to the original Karizma, the bike created a love it or hate it opinion at first glance. But how is it to live with the flagship Hero? We lived with it for quite some time to answer just that.
Initially we hated the bulbous and awkward faring on the Karmiza ZMR but gradually it grew on us. Most people used to turn and look at the bike and people (including cops) would question us about the price and mileage. Admittedly all this happened not because the Karizma ZMR is a looker, but because it is so rare on the roads. On the second day itself, with just 46 kms on the odo, the ZMR refused to start. This was due to a faulty battery and we had to push start the bike to get it to the nearest service center. Battery replacement was done within 30 minutes and the ZMR was back on its feet.
The Hero Karizma ZMR's digital instrument cluster is one of the best we have seen on Indian bikes. Carrying a vast array of data, the well laid out cluster is one of the most accurate around and has very little speed error. The information displayed makes the Karizma ZMR very practical for long distance touring as the cluster has twin trip-meters and a clock. The digital tachometer is difficult to read though and we would have loved a gear indicator on the console. The fuel indicator is very mischievous and suddenly drops from 4 points to 1 and abruptly shows 3 bars at times. The instrument cluster is light sensitive and automatically lights up at night, which is a good touch. The real time average meter is a gimmick and shows anything between 10 – 100 km/l, depending on throttle input. Our bike was the original ZMR and hence had orange coloured instrument cluster. Hero updated the cluster to blue colour from 2011 onwards.
Head over to the next page below.