Hero MotoCorp Open To Acquiring 2-Wheeler Companies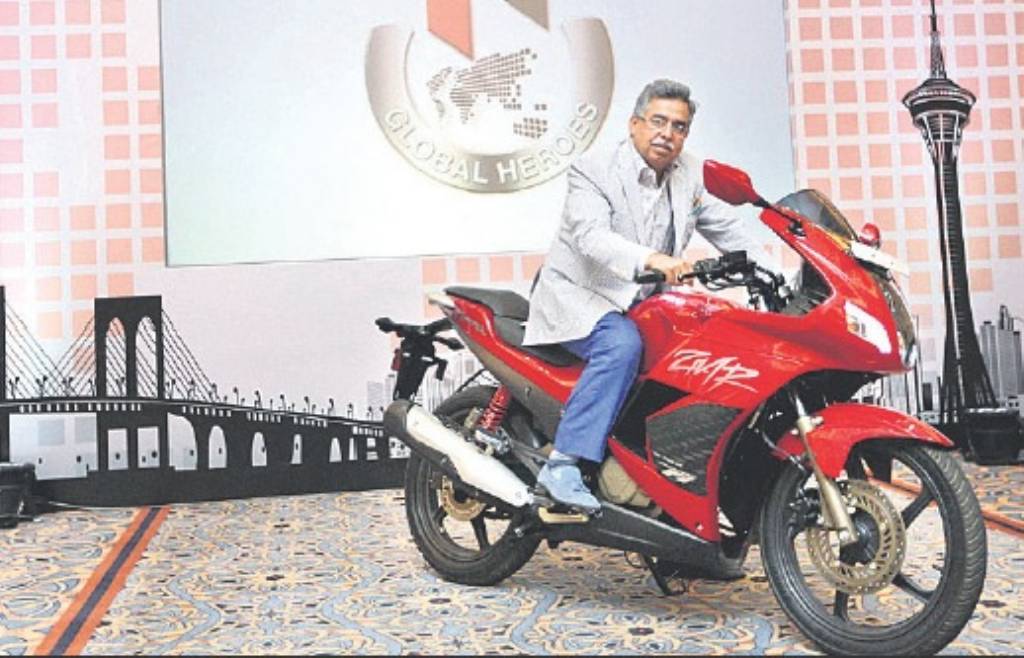 Hero MoroCorp is looking for a possible acquisition to enhance its global expansion strategy. Hero MotoCorp has Rs. 3500 crores of cash which it plans to utilise by purchasing 2-wheeler companies with established R&D. The company is looking to improve its technology base through various partnerships. It has already acquired 49.2% stake in U.S based motorcycle company Erik Buell Racing (EBR) in July 2013 for $25 million (Rs. 150 crores), after entering into a technology sourcing pact. According to the agreement, EBR will source their technology to produce street and racing motorcycles. Already we have got a lot of pictures of the new Karizma (both R and ZMR), which is said to be jointly developed with EBR.
When Honda decided to move out of the joint venture in 2010, after 26 years of successful partnership, Hero had to find a partner to be in sync with the latest technologies. From then on, the company started putting efforts to find technology partners and now they have said that they are open to acquiring companies also. Hero MotoCorp has a JV with Magneti Marelli SpA to improve the fuel management system and increase the fuel efficiency of its products. The company has partnerships with Austria-based engine developer AVL and Italian two-wheeler design firm Engines Engineering who are helping in the product development.
Currently the largest two wheeler manufacturer in India, Hero MotoCorp does not want to lose its position to Honda, who are eyeing to reach the top spot in the next three years. The company knows that its greatest strength is the dealerships in every part of India and the after sales service. But its major weakness is the technological advantage that its competitors possess. That is the very reason the firm is taking all its efforts to gain technology regardless of the money spent. Hero MotoCorp has very ambitious plans to enter into 50 new markets by 2020. We will have to wait and watch how the Indian manufacturer performs in the global arena.
Meanwhile we have got more pictures of the upcoming Hero products (Karizma ZMR, Karizma R and Xtreme). We have updated the original posts with the below pictures. Checkout the 2014 Karizma ZMR, 2014 Karizma R and 2014 Hero Xtreme by clicking on the name of the bikes.