Hero Starts Manufacturing Plant In Colombia, First Outside India
The new plant is Hero's first manufacturing facility outside India and will be catering to the demand in Andean countries while also exporting products to North American markets.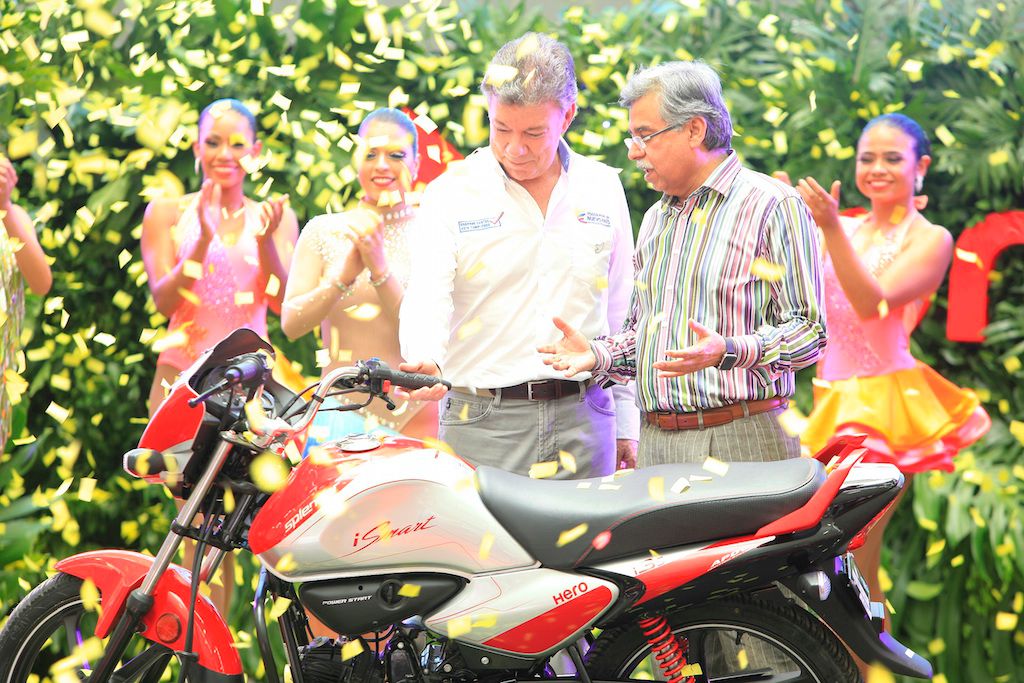 A major leap for the two-wheeler giant, Hero MotoCorp commenced operations at its first global manufacturing plant at Villa Rica in Colombia, expanding its production presence and capabilities outside India. Built with a total investment of $70 million (approx. Rs. 465 crores), this is the automaker's fifth manufacturing plant globally, in addition to the four facilities located in India. The new production facility is of great importance to the automaker due to its strategic location and will act as an export hub for the North and Central American markets apart from catering to demand in Andean countries.
Hero's new manufacturing facility is spread over 17 acres of land at the Parque Sur free trade zone at Villa Rica and will have an initial production capacity of 80,000 units per year, which will be expanded to 1,50,000 units per annum in the next phase. Out of the total investment of $70 million, the Indian auto giant has utilised $38 million in capital expenditures, while the rest will be used as working capital over the next few years. The plant will be providing employment to a total of 2200 people.
Hero MotoCorp will be initially selling 10 two-wheelers from its total range in the Colombian market with the lineup including the Splendor iSmart, Super Splendor, Eco Deluxe and Passion Pro 100cc commuters, 125cc Glamour and Super Splendor as well as the 150cc Thriller and Thriller Sports (Xtreme in India). The flagship Karizma ZMR 225cc will also be on sale in the country. In addition to the inauguration of the plant, the event also marked the global launch of the Dash scooter that will be sold in the market and eventually come to India as well. Hero is also the only two-wheeler maker in Colombia to offer a four year warranty on all its models.