Has Hero Picked 'Vida' As EV Sub-Brand's Title?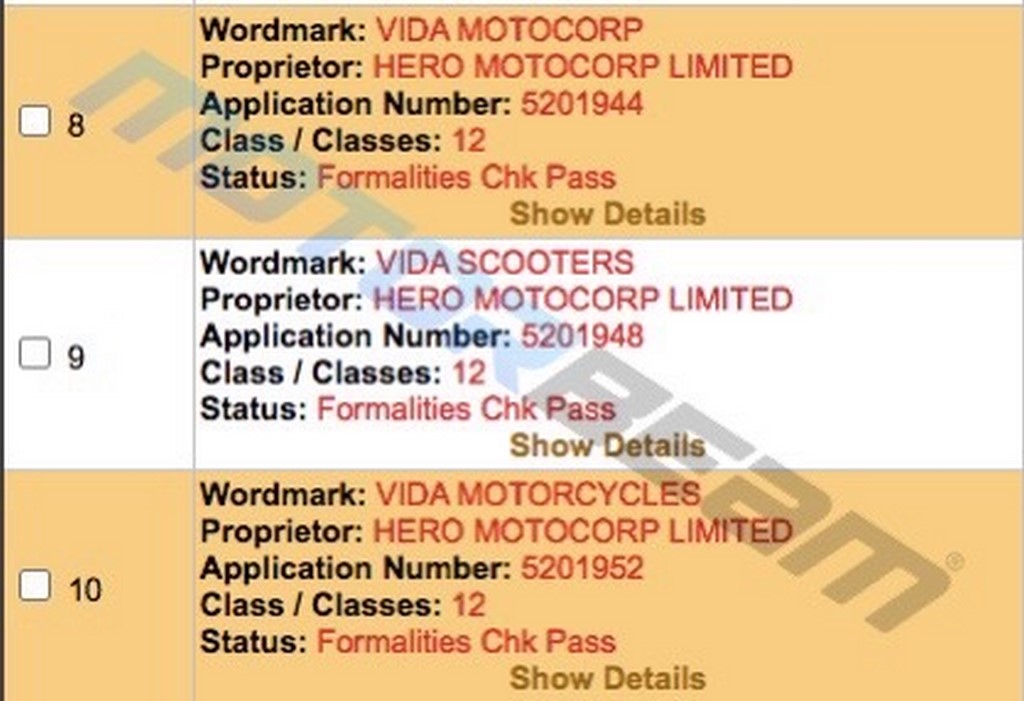 The 'Vida' trademark has likely been filed by Hero for its EV subsidiary
Hero MotoCorp has recently filed as many as 6 trademark applications with 'Vida' being the common denominator among them.
Filed only last week, the applications show that Hero wants ownership of the following titles – Vida Electric, Vida EV, Vida Mobility, Vida MotoCorp, Vida Motorcycles and Vida Scooters.
However, this is not the first time the 2-wheeler major has filed a trademark application with 'Vida' in the title. Back in October 2014, Hero MotoCorp had applied for ownership of only the word 'Vida'.
Hero had recently announced that it will launch its first electric scooter in March next year. Since it cannot use the 'Hero Electric' branding for its electric vehicles (EVs), it had to come up with a new name under which it can sell battery-powered 2-wheelers.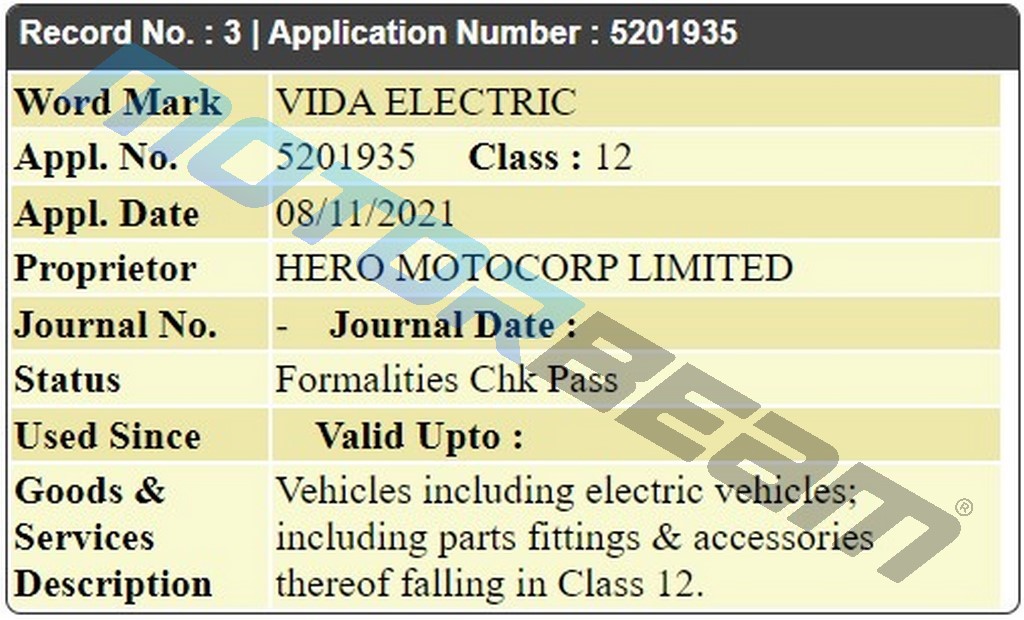 With the brand filing many trademark applications including ones like Vida Electric, Vida MotoCorp, among others, it is clear that Hero has yet to finalise the official name of its electric sub-brand.
Bajaj Auto has already announced that it will incorporate a new subsidiary to take over its EV business, while TVS has decided to do the same. However, the names of the new EV sub-brands of both companies are still unknown.
Expect an official communication regarding the Vida sub-brand to arrive from Hero soon, which would further validate the trademark.