Honda Big Wing Network To Expand Across India
Honda is betting big on the Big Wing premium motorcycle network to achieve 10 percent market share in the premium bike space.
Honda opened their first Big Wing premium bike retail showroom in Gurgaon early this year. They offer personalised customer experience and after sales services for the bikes ranging from the CB300R to Goldwing. They now plan to expand their premium network across the country.
The bike maker is setting up 100 outlets across the country including 22 in major cities in the next 18 months. 15 member senior executives team has been set up for specialised focus on premium bikes with dedicated, sales, marketing, branding and after sales support.
The Japanese bike maker believes that the middle-weight category of bikes has good potential in the Indian market in terms of volumes. Honda currently offers a wide range of premium bikes in India. However, all of these high-end motorcycles are either locally assembled or CBU imports.
Honda is preparing to come up with a locally manufactured middle-weight bike portfolio that competes head-on with Royal Enfield. Their aim is to achieve 10 percent market share in the premium bike market in the long run.
Honda Big Wing Network
– Honda is setting up 100 Big Wing outlets across the country
– They aim to achieve 10 percent market share in the premium bike segment
– Focusing on middle-weight motorcycles to compete with Royal Enfield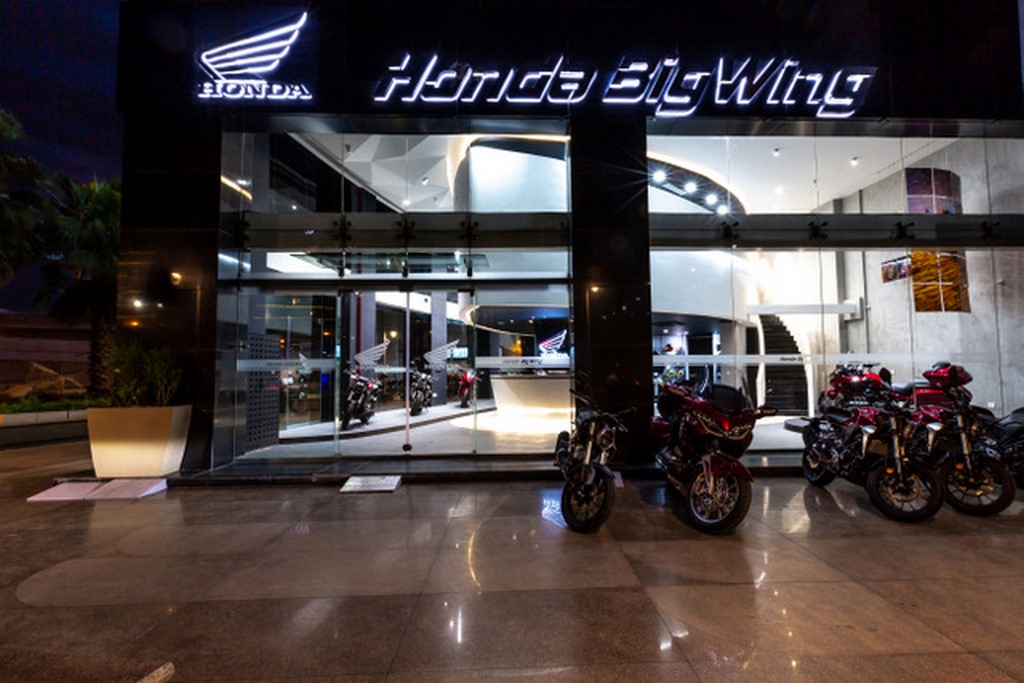 Source – ETAuto.com