Honda Not To Launch Civic In India In Distant Future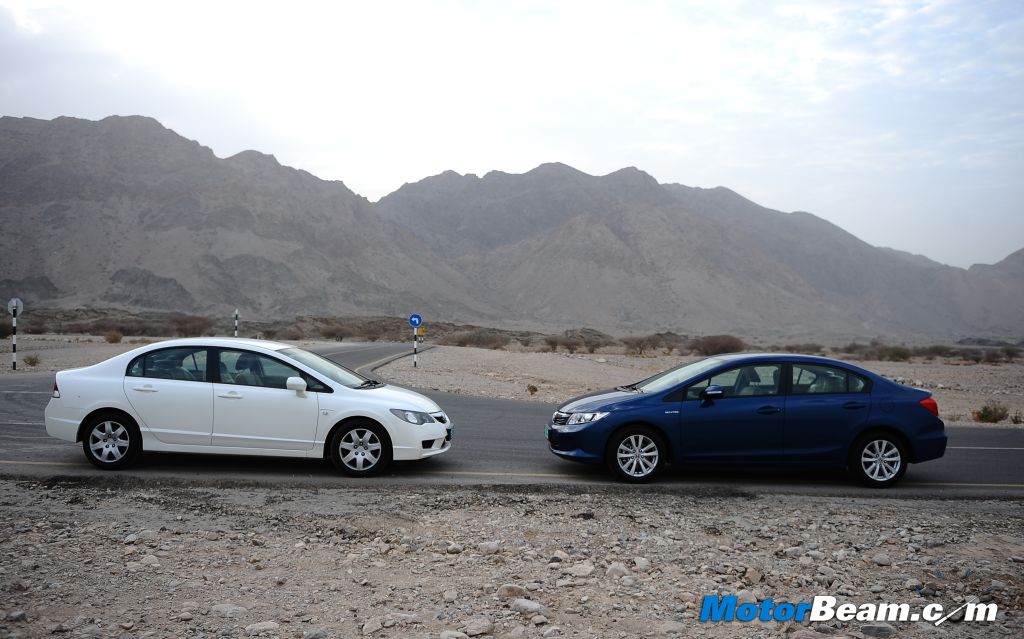 It goes without saying that while few segments in the Indian auto market are seeing a huge growth in sales, there are some other segments that have been constantly facing falling demand. Compact sedans and SUVs, premium hatchbacks, premium luxury sedans and SUVs and mid-size SUVs are seeing a hike in demand while D-segment sedans are badly affected by falling sales. The main reason for the fall in demand for these vehicles is that they seem to be priced high and a buyer would prefer an entry-level German sedan or an SUV for that kind of price.
The D-segment in India comprises of the Hyundai Elantra, Skoda Octavia, Volkswagen Jetta, Toyota Corolla, etc. Prices for these sedans range anywhere between Rs. 14-24 lakhs while entry-level offerings from Mercedes, BMW and Audi are also available from the Rs. 28 lakh mark. Buyers are also considering SUVs very seriously now. In India, a big vehicle means more snob value and that is the reason for most SUV sales. We are not denying the fact that some people buy SUVs for their true purpose though.
Honda launched the Civic sedan in India in 2006 and continued selling it till 2013. The new Civic has been launched globally but as of now Honda has no plans to introduce the vehicle in the Indian market. The Civic comes with a petrol engine only and this will be a major reason for low sales if launched. With buyers moving towards SUVs and considering the high prices of D-segment sedans, it is a wise decision by Honda to avoid launching the Civic here.
Honda also has plans to launch a new SUV in India. This SUV will be based on the Brio and it will compete with the likes of the Renault Duster and Nissan Terrano. It would make no sense to launch two products in the same price range since it could cause a major clash in positioning and hence the Civic has been axed for India. The Brio-based SUV is expected to be unveiled later this year while there are no plans to bring in the Civic in the distant future.