Honda Rebel 300 & Rebel 500 Are Perfect Cruisers To End RE Monopoly
Honda Rebel 300 and Rebel 500 will be launched in international markets in 2017.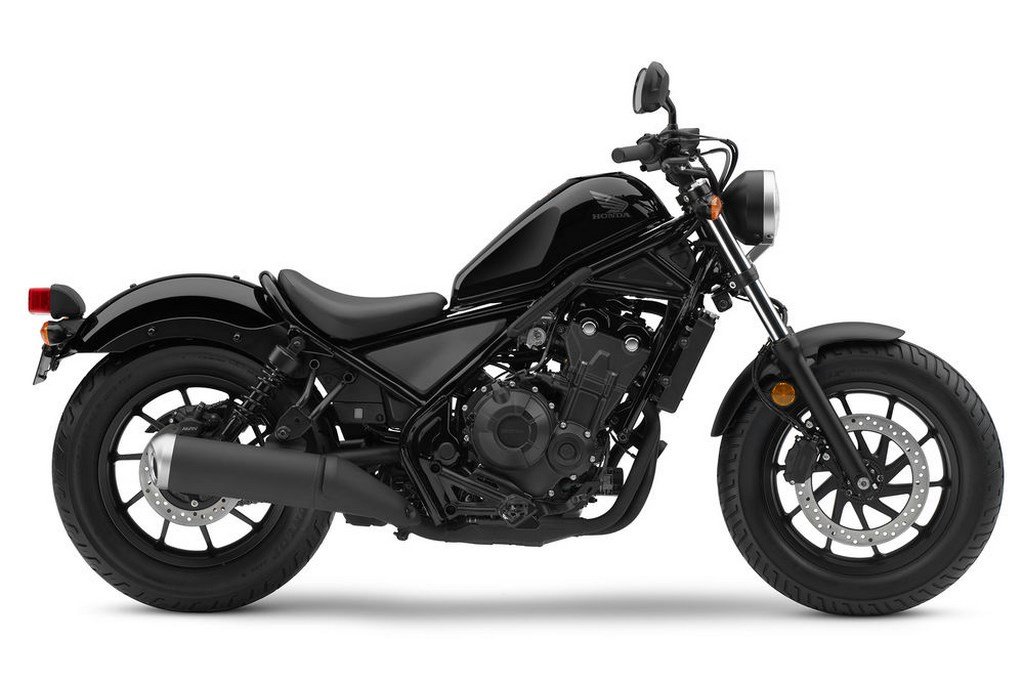 Honda has been one of the leading motorcycle brands worldwide since several years. The company has its hands being spread in all the various segments of motorcycles running successfully. Now, the company has a surprise for all the enthusiasts looking for something other than sport bikes and pure cruisers. The Honda Rebel 300 and Honda Rebel 500 are two bobber style of motorcycles, pictures and details of which have been recently unveiled by the Japanese manufacturer. There are a lot of interesting things to know about it, let's take a look.
Just as the bobber style motorcycles are supposed to be, the Honda Rebel siblings are designed to deliver an upright riding posture with upraised handlebar section and lowered saddle height. Various elements have been carved to completely justify the classic look with the retro tank design and narrowed seat at the front. Centre set foot pegs would add up to the comfort of the upright riding stance. The mid placed single piece instrument cluster, tracker style handlebar and round mirrors provide the classic feel while riding. Adding to the muscular appeal are the chunky set of wheels with dark alloys, noticeable trellis frame and the upswept exhaust kit.
On the engine front, the Rebel 300 and Rebel 500 are acquired from the similar capacity sport bike siblings, the CBR300R and CBR500R. The Honda Rebel 300 has been packed with a 286cc liquid-cooled, single-cylinder engine which is the same configuration as that of the CBR300R. Similarly, the Honda Rebel 500 carries the same engine as that of the CBR500R which is 471cc liquid-cooled, parallel-twin mill. However, the engine on the bobber siblings consists of distinctive state of tune to match the feel and performance of its segment.
These new motorcycles from Honda are designed to provide easy handling dynamics with smooth corner munching, and are easy to manage while at low speeds or in parking. At full tank, the Rebel 300 weights 185 kg and the Rebel 500 counts to be 226 kgs, which could be handled quite well due to its efficient ergonomics. It will be available with the colour options of Matte Silver, Red and Black with an additional Yellow colour exclusive for the Rebel 500 and Pearl White for the Rebel 300.
There are no reports of the bikes being launched in India. But, we hope to see the beautiful machines from Honda in our country to give the pleasure of riding it to Indian customers in the near future. If launched, locally manufactured and priced attractively, Royal Enfield's monopoly in the cruiser segment will come to an end.
Honda Rebel 300 & Rebel 500
– Both the bikes beautifully flaunt the classic look
– The engine of the Rebel 300 is based on the CBR300R and the Rebel 500 is based on the CBR500R
– Comes with colour options of Matte Silver, Red and Black with two exclusive colours for both the bikes
– Expected to launch in 2017 in international markets