Honda Semi-Automatic Gearbox Patent Filed
Honda has patented new gearbox tech for future motorcycles.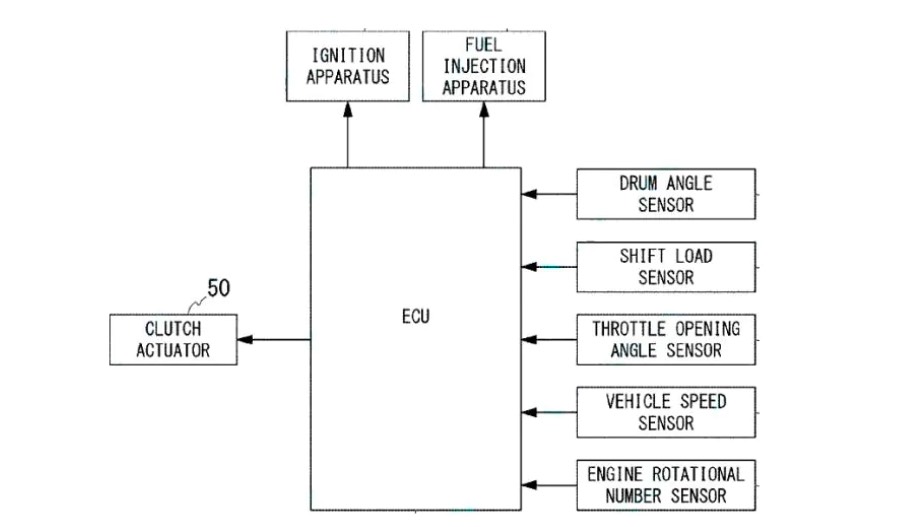 The Japanese bike maker has recently filed an interesting patent. The company is developing new Honda semi-automatic gearbox. It is quite different than their fully automatic DCT gearbox that we've seen in Africa Twin.
The new technology of semi-automatic gearbox will get rid of the hand-operated clutch lever. It will still offer the intuitiveness of the gearshift operated by foot.
The new semi-auto gearbox by Honda will be much lighter than their DCT. Also, it has a simple construction. Which means it'll be cost effective and ultimately an accessible tech for the masses.
This system uses a 6-speed transmission. It is paired with an up/down quickshifter. The gearbox is ECU controlled which engages and disengages the clutch whenever it is required.
With this tech, it'll be convenient to ride a motorcycle in traffic situations. You won't have to engage and disengage the clutch with the lever. It'll be fun too with the traditional foot operated gearshifter.
It is based on the Honda CB1100 in the patent images. However, we expect it to be used in a wider range of bikes. The timeline of the Honda semi-automatic gearbox launch is not clear yet but we will see it in the near future.
Honda is working on quite a few technologies of late. They also filed a patent of new aerodynamic tail design. It will be used on high performance motorcycles.
The new design technology offers more downforce and at the same time reduces drag. To obtain better downforce, the tail section reduces wind resistance around the rear cowl.
Honda Semi-Automatic Gearbox
– New lightweight gearbox patent filed
– Semi-automatic gearbox won't have clutch lever
– It will get foot-operated gearshift